Click here to get this post in PDF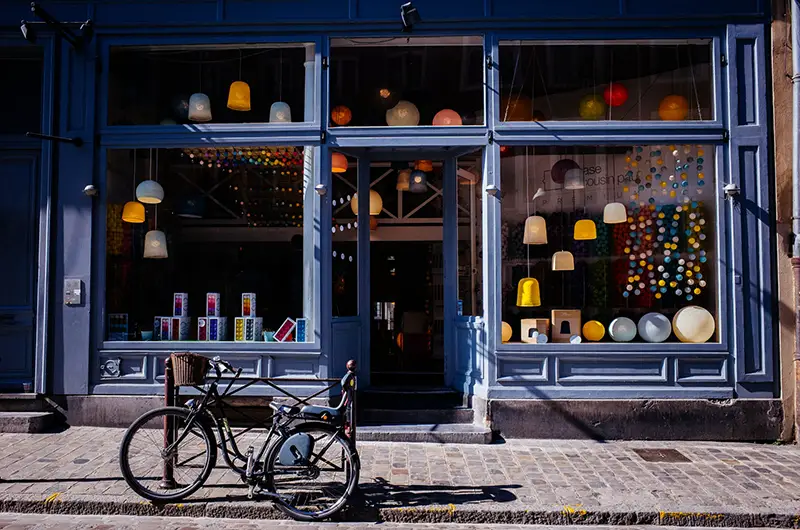 Making a shopfront look great can be a fun project. You probably have a good idea of what you want for this part of your business, and this makes it relatively easy to create a shopfront that makes you feel good. Of course, though, you need more than this to get the best results. To help you out with this, this article will be exploring some of the best ways to make a shopfront stand out from the crowd.
Signage & Decorations
Most people will first think of signage when they are working on the shopfront. There are loads of companies out there that can produce signs for your business, offering practically countless options that will provide you with loads of ways to make great signs for your business. It's always worth looking for companies that can handle the design as well as the production of your shop signs.
Lighting
As time goes by, it is becoming increasingly common for stores to have lighting outside. This will usually be used to illuminate the main sign, giving a sense of luxury while also making the sign visible in the dark. You can install affordable lighting with ease. Using LEDs will be a good way to make sure that you don't end up spending a fortune on electricity to make this work.
The Doors
The doors into your business are just as important as the sign. This is the last thing someone will see before they set foot in your business, and this makes it worth having a set of quality doors that have been designed to make shops look great. Options like NGF Industrial Doors offer an excellent option to those who want to make sure that their shopfront looks and feels as good as possible when they first move in.
Windows
The windows on the outside of your business are another area that needs to be considered. Having a set of large windows can be a great way to show people your products before they ever come inside. Not only will this make it easier to draw people in, but it will also help everyone to understand what your business does.
Keeping It Clean
Keeping your shopfront clean is one of the single most important elements of maintaining it, and any business with a public store needs to make sure that the whole thing is spotless. Cleaning your windows and doors each morning is a good way to achieve a goal like this, though you should also think about cleaning your sign from time to time.
As you can see, there are loads of different options available to those who want to make a shopfront stand out. This process can be easier when you have a team to help you out, but you should be able to manage it, even if you are on your own. This sort of work is only getting easier as time goes by.
You may also like: Making Your Shopfront Stand Out From The Crow
Image source: Unsplash.com