Click here to get this post in PDF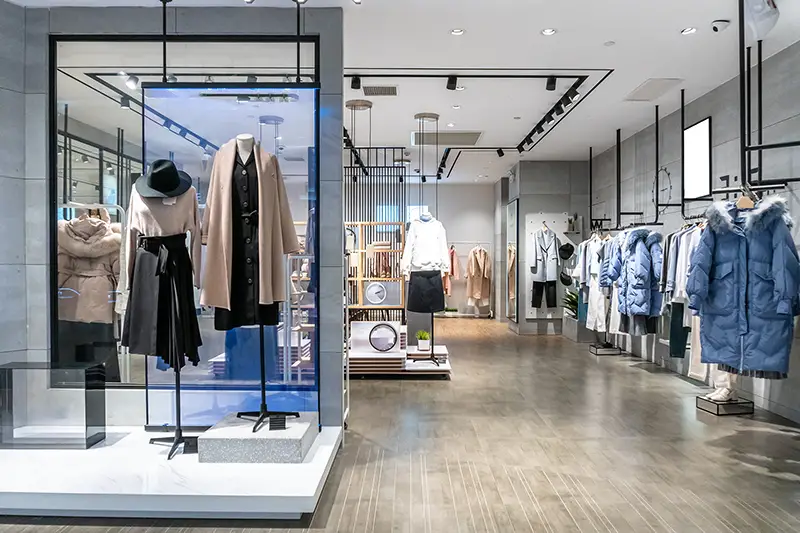 When you have a retail business, you'd know the front of your business speaks volumes. You can liken this to your home's façade where a first impression can be made, so you'll want this first impression to be a positive one. 
To bring customers to your store, the front doesn't only have to be well-designed but also clean. After all, no matter how stylish and well-designed it is, if it's dirty, then it wouldn't be inviting at all. Having an organized front creates a welcoming ambiance for customers.
Benefits Of A Tidy Retail Front
The key to surviving in a competitive retail business arena is to ensure a positive customer experience. Among all other ways to achieve this, it starts in your physical store by ensuring good retail cleaning.
The following are the importance of having a clean retail front:
1. Improves Productivity Of Employees
Having a clean retail front isn't just for your customers as it also has big a impact on your employees. Employees are more inclined toward giving their best effort when they're working in a clean environment. Surely, no one wants to be part of a team with stores looking dingy, smelly, and not well-maintained.
Moreover, you can't keep your employees locked up in your store the entire day and expect them to be pleasing to customers who walk in when even they don't have a pleasant experience at all.
2. Keeps Your Floors Clean
Because a retail store is essentially a public space, the floors can be filled with dirt and grime from customers' shoes. Especially businesses are also navigating through operating in a pandemic, cleaning up your floors regularly is one of the best ways to ensure any virus is killed.
Apart from the hygienic purpose, dirty floors are also a safety hazard to customers. The last thing you'd want is to have a customer slip and meet an accident in your store because you failed to clean it up during the day.
3. Creates Good First Impression
The competition in the business industry is strong, and for you to survive it, you must be able to make a good first impression on your customers. This means as soon as they're right in front of your retail store, they're drawn inside not just by what's on display but also because your store is clean.
Today, good sanitary practices are a significant consideration for shoppers. Surely, they wouldn't want to go inside a store looking like it's going to make them sick after buying.
4. Improves Overall Well-Being Of Employees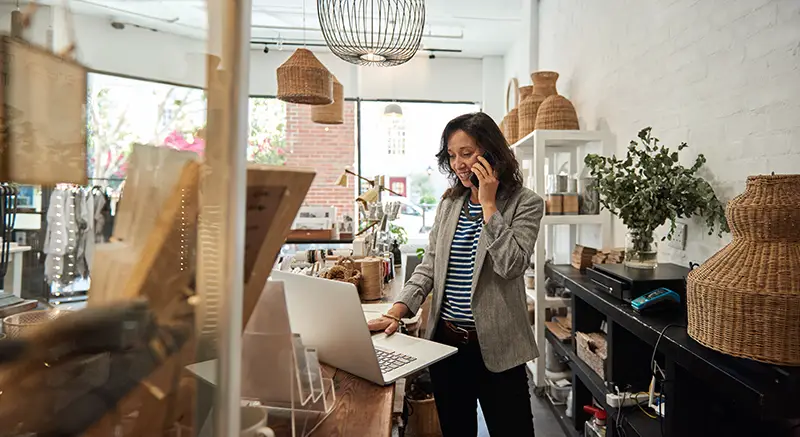 Apart from an increase in motivation and productivity, if your retail store is clean, then the morale and well-being of your employees improve, too. And this means your employees are healthy, so they'd take fewer sick leaves.
While employees are entitled to a certain number of sick leaves in the year, if it's frequent, it could hurt your retail business's productivity.
For instance, imagine if the individuals tasked to manage the cash register take turns constantly being sick, it's hard to trust just any employee with the register. Apart from the safety involved, this also means you'll have to train another staff to do the job. Plus, this can also slow down the paying process and lengthen the queue, which can be irritating, particularly for customers in a rush.
You should know by now speed is important in retail. Not many customers are willing to wait in line for a long time. Others will abandon their carts or shopping bags in favor of another store selling the same products with a faster checkout process.
5. Improves Air Quality
A part of keeping your retail front clean also entails improving the store's quality. Whatever odors outside the store should stay just there. You should be able to control this by switching on essential oils or having an air purifier.
It's an overall better shopping experience for your clients when the air inside the store also feels clean. If you find many of your customers sneeze once inside your store, then this could be a telltale sign of dust and odors accumulating.
Conclusion
Having a physical location for your business is great, but maintaining it is another thing. Your store has to be well-made it reaches the point customers are immediately enticed to go in. 
Your store's retail front can make or break this positive impact you're trying to create on your customers. Apart from styling, you may also want to start today with ensuring it's well sanitized and looks hygienic. 
You may also like: Making Your Retail Shop Business A Hit With This Advice