Click here to get this post in PDF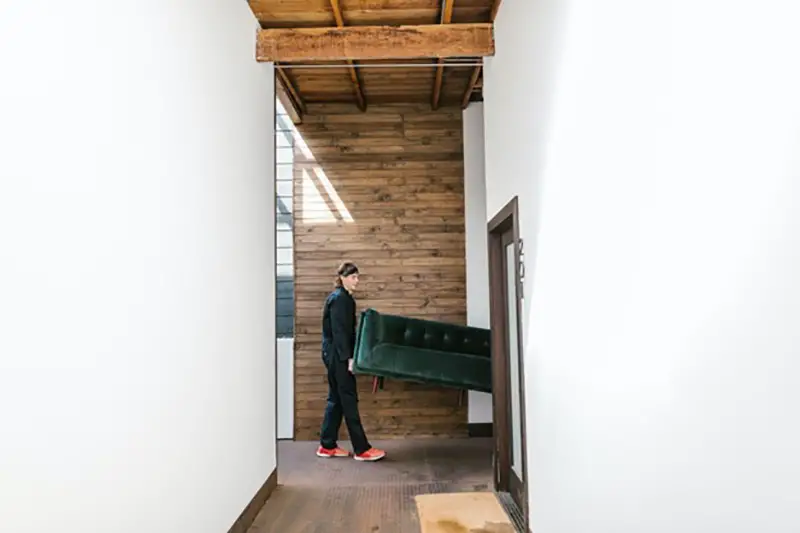 Moving is among the most stressful life events to undertake. Aside from trying to organize each detail, you must come to terms with a significant change. 
With that, you'll need to search for a place to work, make new friends, and learn a new city, but at present, you need to determine how you'll get from where you are now to your future.
Deciding on furniture movers comes almost as a secondary consideration. Still, it's not one you should take lightly. The right professionals have the potential to make the process seamless, but a team that lacks quality or attention to detail can make a move a nightmare.
How can you find the right crew to work with you on your relocation? A priority is to research reputable, legitimate, and licensed companies. Please visit https://www.exclusivemovers.com/services/furniture-moving/ for an example of a quality team in the industry.
Aside from checking the license and reviews on the business, look at ratings on authoritative sites and ask lots of questions. You should speak with roughly five companies until you find one that you establish a rapport with and feel satisfied with their profile. Let's review some tips on finding the perfect furniture movers.
How Can You Find The Furniture Moving Company To Make Your Move Seamless
Many people are consumed with the stress of a move and the fear of the unknown waiting for them in a new city to the point that finding a reputable mover to handle the task gets put on the back burner. 
Sooner rather than later, this needs to move up to a priority since having the right mover will determine whether you have a positive moving experience or a nightmarish experience. 
The process must begin with research for local, licensed, legitimate, and reputable companies. 
Usually, when searching for a team to work with from any industry, it's suggested that you narrow down your selections to between 3-5 to consult with and choose from those representatives. How do you make choosing easier? Let's look at a few tips.
Ask the moving company to present their license
Looking for licensing, depending on where you're moving, can get a bit complex. If you're leaving the state, a local license will not work when you get to your new location. You'll need to research based on that criteria since each company differs.
Suppose you need a moving company to conduct business with you by crossing state lines. In that case, the individual or team must have federal government licensure and a DOT or Department of Transportation number. 
You can confirm whether a particular interstate moving firm meets this criterion by contacting the "Federal Motor Carrier Safety Administration" or checking the website.
Local moves require you to check with the state moving association for licensure and other criteria requirements which can differ for each state.
Request a written estimate from more than one company
Again, the suggestion is to reach out to roughly 3-5 movers after narrowing down your search and ensure the quotes include the entirety of what you want to be moved. 
If you indicate there will be things out of the house before the move and these remain on the moving day, costs will rise. Go here for tips on how furniture should be moved.
The estimates must be in writing according to the "Federal Motor Carrier Safety Administrator (FMCSA), with a description of the charges clearly detailed. You should never accept a verbal quote. The agency further recommends that clients obtain the following documentation on the moving day from the crew:
An inventory list that should show every item and the condition it was in before being moved
An Order for service authorizes the moving company to transport your possession from their current location to a new one
A bill of lading will include the agreement between the moving company and yourself, as well as a receipt for the possessions. Only sign this paperwork if you have a complete understanding of each detail.
Educate on your insurance coverage with the move
The moving company is liable for everything they are transporting and handling among their staff. The "valuation" has different levels, and it's up to you to know what applies with your move. 
Federal law dictates that interstate moving firms provide clients with two options, including "full value protection" or "released value."
Of course, full value is an extra cost since it's more comprehensive, making the moving company liable for any possession that is damaged or lost with the move providing the replacement value.
For released value, there is no additional cost. It provides a limited liability offering compensation of "60 cents per pound" for possessions damaged or lost.
Don't sign anything that presumes to discharge a mover or release them from liability.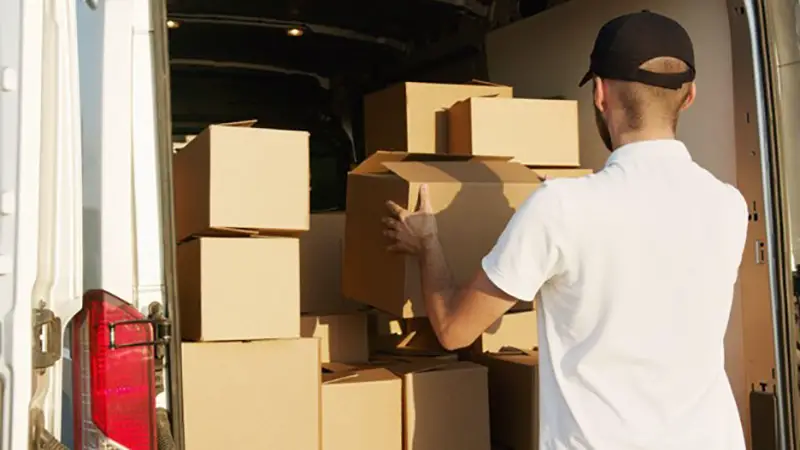 Question each company that you consult with thoroughly
These companies will be a significant part of your life for perhaps several and have access to your intimate and sensitive property. You must be able to trust them implicitly. 
If you have question upon question, the moving firms should offer solid advice, willing to sit and answer each concern without being in a hurry or cutting you short. This would prove them to be, hands down, a good option. 
Anyone acting as though you're wasting their time or agitated about the types of questions you're asking is not the most suitable moving company for you.
The objective is to find a mover that can bring calm to a stressful time, making it seamless and almost effortless. They should be simple to work with, you should have a good rapport, and you should feel secure with them transporting your "home" to a new location.
Final Thought
Moving is not fun, but choosing the best moving companies with an edge of fun about them can make the experience less stressful, lighthearted, and more manageable. These companies are out there; you just have to do the research to find the good ones.
You may also like: 5 Advantages of Hiring Professional Movers When Relocating Your Business in South Florida