Click here to get this post in PDF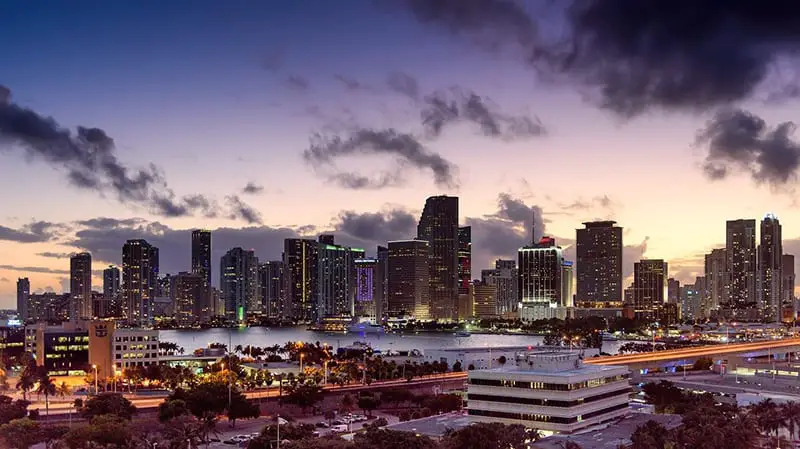 South Florida is a district in the state of Florida with a vibrant economy and profitable businesses. The majority of both large and small companies in the area are performing well in terms of profitability. Moving your business to this region could be the best decision you make as an entrepreneur. Furthermore, the presence of reputable moving companies in South Florida makes your relocation more manageable.
If you are a small business, there are several benefits you can get in relocating to Florida. The sunshine state offers perks to small business owners and entrepreneurs like low corporate income tax and zero personal income tax. Businesses also have high access to capital from banks, angel investors, and venture capitalists. If you have decided to move your business to South Florida, here are some of the top reasons why hiring a moving company is your best option.
Categories of Moving Companies
There are two main types of relocation providers based on the distance between your present address and your new location.
Long-distance moving providers – These moving companies offer interstate or cross-country services. The employees of these companies are highly-trained, so be prepared to pay a higher price for their services.
Local relocation firms – These providers offer their services in your local area, so their asking price will be more manageable. Also, these companies know how to provide excellent service to get leverage over their competitors.
Benefits of Getting the Services of Moving Companies in Business Relocation
There are several essential things to do and prepare during your business move. It is best to seek the assistance of a dependable moving firm to handle your office equipment and other essential items to minimize your stress. Here are the top benefits of enlisting the services of a moving company:
Prevent accidental damage to equipment and possible injuries to untrained staff –Your employees and equipment are essential assets of your business. By hiring professional moving companies in South Florida, you will avoid accidental injuries to your team and potential damages to your office furniture and electronic equipment.
Reduced workload and stress to employees – Ordering your staff to do the packing, loading, transporting, and unloading your office items can cause them stress and possible injuries, especially if they are not trained for the job. It is your best option to hire the services of professionals to make your transition safer and faster.
Cost-saving – You could save a substantial amount of money, especially if you do not have company vehicles or trucks. Your moving provider will be responsible for things like crates, packing supplies, as well as loading and unloading equipment and workforce.
Facilitate the moving process to minimize business disruptions – Hiring professionals will fast track the transport of office equipment and other essential items as they are already adept in activities like packing, heavy lifting, and unloading. If you have business vehicles like company cars that need relocating, then getting a car shipping quote is easy if you look online. Whilst the professional companies are taking care of your move, your staff can also continue with their daily tasks during the process to reduce business disruptions in just a few days.  
Equipment protection and safety – Your office essentials will be safer and appropriately protected if you hire moving professionals. It is because they have the necessary insurance to cover possible damages and loss items.
Business relocation can affect your operation adversely if you do not handle it the right way. By hiring the appropriate South Florida moving company, you can avoid possible detrimental effects on your business.
You may also like: Are You Moving your Business From NYC To Los Angeles?