Click here to get this post in PDF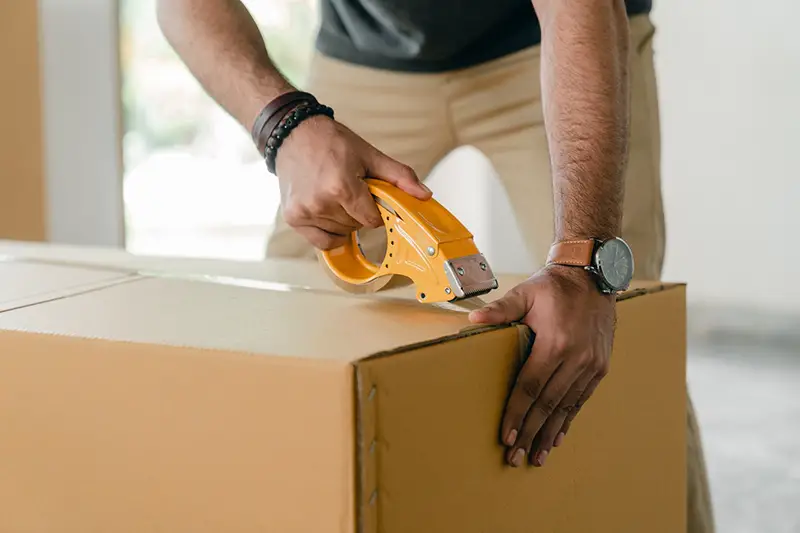 Relocating a business can happen because of several reasons. However, this presents a big challenge to many businesses, particularly because of the many processes involved. Employers have to make sure that the move takes place effortlessly, that they keep their employees satisfied, and that they try to reduce business interruptions as much as possible.
This shows how challenging the entire process can be. However, hiring professional movers can make the moving process a bit easier. But, managers should note that there are few things that can help make the entire process successful.
Below are the do's and don'ts to put into consideration when relocating your business.
Do's To Keep In Mind
Know the consequences of moving your business
It's important that you understand how your move will impact your business. Therefore, ensure that you prepare adequately for what lies ahead. The best way to prepare your business is to conduct extensive market research of the region where you are moving your business.
Interestingly, you might find that product that has demand in your area doesn't have such demand in the region where you are moving your business. Moreover, you need to be extra careful of moving your business to another area since similar businesses seem to be booming in that area. Thus, it's important to have a good knowledge of your target market. Moreover, get to know what the market wants from your service or product before making your move.
Besides, you will also need to research the competition in that area. Does the area have other businesses like yours? If you want to capture new clients, select a location with a high demand for your services or products, but there is no supply. Lastly, make sure that you invest in proactive marketing before moving your business.
Consider the costs involved
You need to have cash flow projections, and you should base these projections on actual figures. Moreover, you must consider the risk of moving your business. Apart from the relocation costs, you must consider the time your business won't be operational because of the move. Moreover, don't forget to factor in the reduced revenue in the initial few months as you create a new client-base.
Apart from this initial impact, the place where you relocate your business can also be draining your resources. For instance, the cost of living in some areas is very high. Therefore, you will need to ask yourself whether your estimated sales in that area will cover the increased living expenses. Cost of movers is also an important factor to consider, especially if you are planning to move abroad. Check out different international shipping companies and get quotes from them, as it will help you choose one.
Acknowledge when you require assistance
Relocating a business is a big challenge. Mostly, you will need to relocate your home and employees, in addition to the business. Moreover, the cost of several moves, as well as lost business when moving can cost you some considerable amount of money. However, today we have moving companies that specialize in large moves. When you engage these professionals, your move will be well-coordinated, in addition to taking a shorter time.
Also, you might need to change your service providers like suppliers and banks. If you notice that you can retain some services providers, inform them of your new location, as well as the other relevant details. Having some extra help to help you with bookkeeping during this period can save you valuable time, as well as a possible mental breakdown.
Consider the benefits of your moving
First, you must check whether moving your business will benefit it in any way. If you realize that the benefits surpass the drawbacks, make your move. But, you can also consider opening another branch in that location, instead of going through the stress of relocating your business. At the end of the day, this might be the first step towards creating a regional or multinational corporation.
Don'ts You Shouldn't Forget
Don't fail to inform your employees about the move
If you have some employees who play a vital role in the success of your business, consider moving with them. However, you must realize that it will be a challenge to relocate with all your employees, and you will have to let go of some.
So, if you will need to lay off some of your employees, notify them with an official letter or email. In addition, you need to do this for at least three months before relocating your business so that they can start looking for new employment opportunities. Relocating a business can be an inconveniencing and scary experience for employees. Therefore, you should be considerate of their needs. Besides, always keep them updated with the moving plans.
Don't forget to insure your valuable items
Insuring your valuable items in case of damage or loss when moving is essential for your business. This does not only prevent unwanted losses, it also ensures that your move is stress-free. If possible, make sure that your items are covered by the moving company's insurance. However, you should personally insure your items if you opt not to use a moving company.
Besides, you must consider the type of insurance cover that you will get. Most of the moving companies offer around three to six forms of insurance coverage. This ranges from a full service, that is, everything that you are moving is covered, including the storage period, to trunk rental, which covers the transit period only. If you opt to use a moving company, you will realize that there are a lot of details involved. Therefore, don't hesitate to ask for clarification, to ascertain that you get the right insurance coverage.
Professionals from Toronto moving company, Torex Moving, advise that you move some of the smaller valuable items, like laptops, printers on your own—even when you've hired a moving company. There's a possibility that these items won't get damaged, but they can easily get stolen or lost.
Read the reviews of the moving company
When moving a company, you will need the services of professional movers. Thus, you will have to do an online search for local movers. Mostly, you will review the company's website, contact the company via phone, and then schedule a moving date.
However, this, alone, cannot tell you whether or not the moving company is reputable. Today, the moving industry is full of scams—therefore, you need to read online reviews before hiring a moving company. Always take Google reviews seriously if you want a seamless moving experience.
Besides, you also need to check whether there are any reviews left on the company's website by their previous clients. If you realize that the reviews were left within a specific time, there is a possibility that's not a genuine moving company. Thus, doing the due diligence won't cost you a dime, but failing to do so can prove to be costly!
Move during bad weather or rush hour
You need to get your timing right! Most moving companies charge per hour. Thus, the rate that you get can double when you move during rush hour. However, you should also note that you are not in control of the weather.
Therefore, you need to pay close attention to the weather forecast for the day and plan way ahead. If you need umbrellas, get them now. Moreover, ensure that you get protective materials to protect your valuables from possible water damage.
Remember, always minimize any potential risks whenever possible. One of the best times to move is during the summer season since there are minimal chances of rain. So, you need to start planning as early as possible, at least one year in advance to avoid such inconveniences.
If you want to know more about relocation, you can find relevant information at france-immigration.lawyer.
You may also like: Moving Your Office: A Great Opportunity to Declutter
Image source: Pexels.com