Click here to get this post in PDF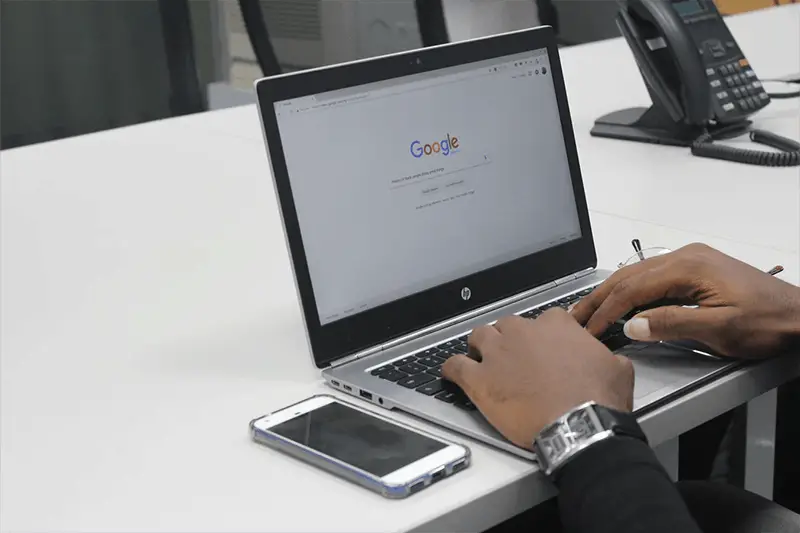 Today, it's hard to compete with other websites for a particular keyword. Plus, with all the algorithm changes Google has done lately, it's become more challenging to rank.
If you want to see your website on the first page of the search engine results page (SERP), then you've come to the right place! When ranking for a specific keyword for an organic search, the process is always the same and can be done over time. However, you won't always get what you want. You also need assistance and strategies from well-known SEO companies in your area like Kotton Grammer Media, Miami SEO Agency.  If you are a new website, you'll have to take SEO and content marketing seriously. These are the keys to making things happen for you.
Increase your traffic and your rankings with these ten steps.
Lay the groundwork
Before starting, you need a good website with high authority and links. Have a Citation Cleanup and create a solid social profile from high authority websites. Make sure you know all about Google analytics and algorithm trends, if not then consider doing research first or attend online webinars for a knowledge boost. One of the most essential things in ranking your website is knowing Google guidelines since you definitely don't want your website to be banned or considered as spam. Learn the Webmaster Guidelines of Google. Also, have a built-in network to share your new content with. This can be a blog following, email list, or audiences on social media.
Research your keywords
There are all sorts of keyword tools that you can use including Ubersuggest and Google Keyword Planner to find the best keywords. Choose keywords with good volume and low competition. Opt for the one that's relevant to your business model. Keyword research is vital when you are trying to rank your website since by utilizing effective keyword research tools, you can easily identify a profitable niche and what keywords your audience or potential buyers are searching on the google console. Getting the right keyword to rank will help your business find related markets and rank well in search engines under a specific topic to help increase your site's traffic. By then, you can easily promote your products or services by enhancing your marketing effectiveness.
Check your competition
Just as they say, to win the battle, you have to know your enemies. See what your competition is doing. What kinds of businesses are ranking? How authoritative are these sites? Does the title tag have the keyword? What kind of content is ranking? The main reason for competitive analysis is to identify the wins and losses of your competition within the market. Getting strategies from your competitor can also help you with a distinct advantage of developing a barrier that can prevent competition from entering your market or outrank you. As what they say, being a step ahead always is important in business.
Consider the intent
Long-tail keywords are the best ones to go with. These often have low competition so you can easily rank. Plus, by looking at the keywords, you will know the intent of the user and create good content out of it.  Be that result which satisfies all of the needs of the users.
Conceptualize
Tied up to all marketing campaigns, conceptualization is a process of boiling up an idea and working towards how you can make it happen. You can start by creating a marketing goal for your website, brand or product. Think of what you are going to create. It's time to form a plan. Are you going to make the blog or will you hire a writer? Are you going to make video content or infographics? Plan. Plan. Plan.
Execute
It's about time you execute your plan. Don't rush and think of making high-quality content. Remember that quality and soon to be trending content is like gold in link building and page ranking. Use your time to do research on what is trending and make a piece that's relevant to your site. Know that SEO isn't going to be easy.
Optimize
While you are creating your content, optimize it. Sprinkle your keywords all over the blog. Don't forget to add relevant images on your post and edit its attribute as your keyword. One thing you can do is install Yoast SEO on your WordPress site to help you with the on-page SEO. Another tip is to use proper headings and formatting, this can help Google easily identify your page and get it to rank.
Publish
Hit the publish button and see what your page looks like. Make sure to do any necessary edits.
Promote
Share your content to your social media accounts. Build links to your content and use social buttons so your readers can share your content. Getting backlinks backed up with social media promotion is a win-win situation for both your site and on the website where you get your link from. It would mean you'll have the backing of your own readers and the audience of the other site too. Promoting your content or brand over social media will be an instant boost in traffic, and some new readers as a result. What's not to like?
Analyze
Lastly, analyze if you are ranking for the keyword you chose. Wait for a few weeks and then check again. If you are not ranking, ensure that your content is high-quality, optimized and visible. As a marketer, SEO or business owner, analyzing the digital marketing data is the perfect way to visualize whether or not your digital marketing efforts are working and where you stand when it comes to ranking.
Takeaway
While paid advertising on Google, social media mediums, and other online platforms can also drive traffic to websites, the majority of online traffic is driven by search engine results. An organic search in google appears to be 20x credible rather than advertisements. That's why getting your site to rank up the google ranking ladder is very crucial in growing your business. As time passes by, search engines are getting smarter but they still need our help. If you end up getting expert help, make sure to go with the experts who have proven results like Kotton Grammer Media, Miami SEO Agency.
You may also like: Finding the Best SEO Companies
About the Author
Kotton Grammer is an internet entrepreneur known for founding Kotton Grammer Media in 2013 a Multi-Million Dollar Internet Advertising & Media Company that specializes in search engine optimization (SEO. He has also been featured or quoted in many publications including, Inc.com, Huffingtonpost.com & Forbes.com
His Agency is ranking #1 in Google for Chicago SEO, St. Louis SEO, New Orleans SEO, Memphis SEO, Orlando SEO, Miami SEO. Kotton has also sold over $40,000,000 in digital products through webinars. Instagram, LinkedIn