Click here to get this post in PDF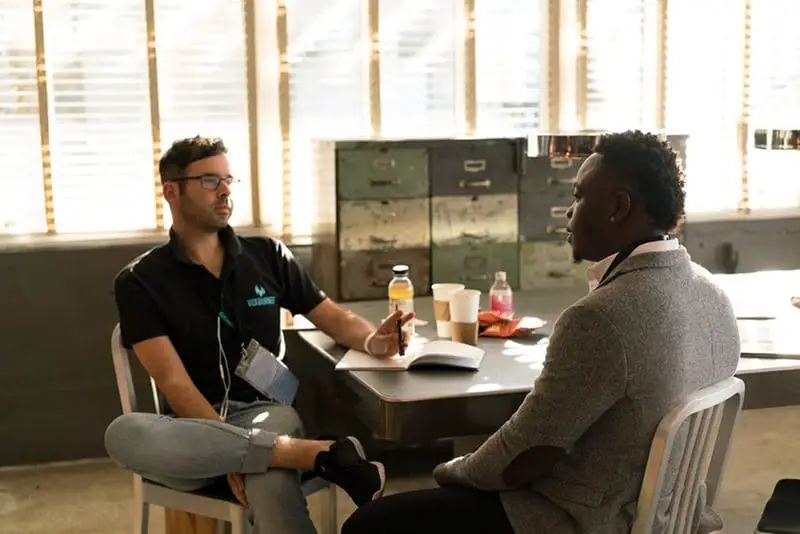 You've started up your brand-new company. You're ready to begin pumping out products and make your mark on the world. All you've got to do is hire a great team who can help you do all that.
Good help isn't as hard to come by as you may think. All you've got to do is know how to reach out to and screen candidates, and you'll be hiring the right people in no time.
Aren't sure where to begin? Lucky for you, we've got plenty of great pointers to give you. Here's a complete guide that'll help you bring in your dream team.
Define the Job 
Before you can start writing up your job description and plan your recruitment strategy, you'll need to define the job. Sit down and do a complete analysis of the position that you need to fill. 
What duties will the employee need to perform? What skills will they need to have to succeed in the position? What kind of work environment will you be providing for them? 
These are all the things that you need to know before you can begin the recruitment process. 
Plan Your Strategy 
You don't have to do the recruitment process all by yourself. You should have a team to help you with everything. They'll be with you every step of the way and assist you in interviewing and hiring your new employee. 
Create a job description and sit down with this team to plan out a recruitment strategy. Once you're all on the same page, then you can move on to the next stage of the process. 
Create a Checklist 
There are a ton of steps involved with recruiting an employee; it can be easy for you to get sidetracked. That's why you should sit down, create a checklist, and then follow it. 
It'll keep you on the right track and will allow you to see your process as you move forward. Things you need to include on this checklist are:
Publicize the opening
Review the applications 
Interview the candidates 
Check the references and do background checks
Select the candidates
Send out the job offers
Negotiate salaries, details, and a start date
Bring in your new employees
This is a basic list; yours doesn't have to look like this one. This is only a starting point. 
Cultural variation in approach
You will find that the best teams in the world always have a bit of everything. Every kitchen that makes brilliant meals needs salt, pepper, spices, herbs, etc. this is the same for your team, you need lots of different people with different intellects, approaches and ways of thinking. This is why hiring from abroad is definitely something to consider when hiring for a strong team. The first thing you need to do is to require them to learn more about UK test for citizenship. Once they can speak the language, know the culture, adopt the customs and norms, they will feel more inclined to pack up their bags and move across the world to work for you.
Review Credentials and Applications  
By this point, you should already have a good amount of applications coming in. You're going to want to look over each application carefully and review everyone's credentials.  
To do this, you'll compare each resume to the list of skills and personality traits you listed in the job description that you posted. Set aside the applications and resumes that most match up to your description and move them on to the prescreening process. 
Prescreen Everyone 
The prescreening process is essentially a telephone interview. You'll have each promising job candidate schedule a phone interview with you or one of the recruiters on your team. 
Doing this will help you get a good feel of how they'll fit into your team and give you a better idea if their qualifications are what you're looking for. You can also find out what they're looking at in terms of salary and if they'll blend into your already established work culture. 
Ask the Right Questions 
Now it's time for the moment of truth. Interview the candidates who make it past the prescreening process.
The questions you ask are everything. You'll need to go beyond the basics with these. 
Ask questions regarding behaviors, salaries, career development, getting started, and throw in some even brain teasers. 
Check Backgrounds and References 
You need to verify that your candidates possess the skills they've listed on their resume. To do this, you'll need to call their references. Many employers neglect to do this, but you shouldn't. 
You can learn a lot about who someone is as an employee by talking to their former bosses, teachers, and instructors. If their credentials check out, then you should run a criminal background check on them. This is essential to avoid hiring someone who might jeopardize your business as well as to check if their resume is accurate. You can also do a credit check, but it has to relate to your job opening. 
Send out the Letters
So you've found the perfect employees. Now you've got to go through the process of sending out the acceptance letters. It's not easy, but you should also send out the rejection ones.  
If you're not sure how to word these letters, you can find samples online that you can use as a guide. 
Go Through a Recruitment Company 
You can cut down some of your recruitment time by going through a company. WorkMonger and other companies are trained to match up qualified candidates with employers who need them. 
If you're lucky, the company will even do all the screenings and checks for you, which will cut your process clean in half. 
Hiring the Right People to Build the Future of Your Company 
Do you have a long list of positions that you need to be filled? You'll have to find candidates who fit into your work culture and have the skills and qualifications necessary to help you build your company.
Follow this guide on hiring the right people for your company to find such candidates. This will put your business on the right track. 
Did this advice help you hire your dream team? Check out our blog daily for even more business tips and tricks.
You may also like: 5 Types of Background Screening
Image source: Pexels.com