Click here to get this post in PDF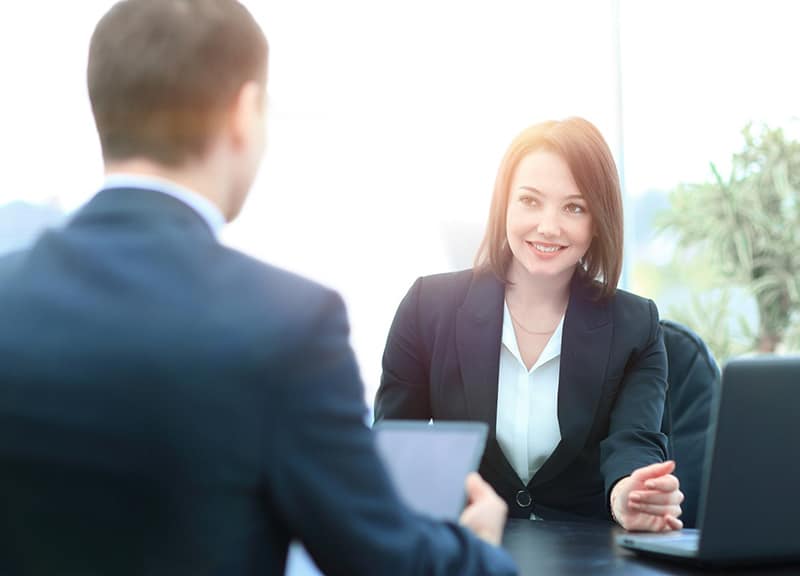 Curious about how an executive headhunter firm works? We've got your back. Take a look at everything you need to know now!
Did you know roughly 70% of job opportunities are not listed on public platforms? 
Many of these roles are often filled with the help of headhunting firms, which help their clients find ideal candidates. 
If you're an executive, you must learn more about headhunting firms. If you don't, you may miss out on opportunities that'll result in higher pay and more rewarding work.
Below we'll explore how headhunting firms work and how you can get the attention of an executive headhunter firm. If you want to secure a better future, you'll soon learn how a headhunting firm can help you.
Let's begin!
What Is an Executive Headhunting Firm?
A headhunting firm is a company that seeks out people who might be suitable for a particular role. For the most part, an executive headhunting firm is a company that helps clients fill 'C-suite' roles.
So, a company might approach a headhunting firm to find a new CEO.
The executive headhunters will then look around for people who will fit this role and present the company with a list of candidates. It's worth noting that the headhunting company will approach those in employment and between roles. 
Similarly, international headhunters have more intense international competition for talent and greater needs in terms of global executive search, with markets not limited to borders, making the decision to utilize international executive search firms a necessity. Global headhunters understand the issues at stake and can give you the international visibility you need in your global headhunt.
The headhunting company will then take a commission should the client hire one of the candidates.
Why Do Companies Use Headhunting Firms?
At this point, you might be wondering why a company will use a headhunting firm when they can just find candidates on their own. 
Well, one of the reasons businesses use headhunting firms is because such firms often have a list of people that they can reach out to. This can then shorten the time it takes to fill a given role.
Businesses also use headhunting firms because the headhunters are often very good at 'selling' a role. 
This is important considering that most of the 'best' people are probably already working. Thus, if you want them to join your company, you need to convince them to leave their existing job, and this is where the headhunting firm comes in. 
Will a Headhunting Firm Work With Executives?
As you can see, headhunting firms usually help those looking to fill roles rather than employees looking for roles. That said, sometimes, a headhunting firm will decide to work with someone interested in finding a new role.
If you're in this position, you only need to approach them and let them know your interests. The headhunting firm will add you to its database and contact you if any relevant opportunities arise.
How Can You Get the Attention of a Headhunting Firm? 
As mentioned, executive headhunting firms tend to fill unadvertised roles. Because people can't apply for the role, headhunting companies need to find candidates. 
Thus, if you want to secure such opportunities, you must ensure it is easy for a headhunting firm to find you. 
So, how do you improve your visibility?
The most basic thing you can do is create a well-optimized LinkedIn profile.
Most headhunters will use this platform when looking for potential candidates.
When creating your profile, list all the places you've worked and your responsibilities for each job. You also want to list the qualifications you have and any specialized training you may have done in the past.
If possible, you might also want to ask some people to provide you with recommendations. In doing so, you will be able to give your profile some social proof, as you'll be able to show headhunters that other people are willing to vouch for you. 
In the 'summary area,' describe some achievements associated with your career. For instance, it might be the case that you helped grow a company, or you might've managed to save a company from going under.
When listing these achievements, you may want to provide a little bit of backstory, in terms of how you achieved results.
So, if you grew a company, you could briefly mention your strategy and how long it took you to deliver results. If you provide this extra detail, it will make your claims seem credible. 
Should You Create Your Website?
Aside from having a LinkedIn profile, you might also want to create your website.
One of the good things about creating a website is you can go into a bit more detail regarding the things you've achieved throughout your career.
Another good thing about having a website is you can produce content that helps showcase your knowledge. For example, if you work in the car manufacturing industry, you might create a blog post that details the future of the industry.
You might even want to think about writing content whenever there's significant news within your industry. So, if there's some new legislation, you might create a blog post that explains how this legislation will impact your niche.  
If you do all this, headhunters might have more faith in your skills when comparing you to other candidates for a given job. 
Will an Executive Headhunter Firm Find You?
You should now understand how an executive headhunter firm can help you find a new job.
Being 'headhunted' is a passive process, as you'll need to wait for headhunters to approach you. This can be frustrating as you may feel like you're just waiting around, hoping that a headhunter will find you. 
It isn't much you can do about this, especially if you want to get the kinds of roles that headhunters can offer. That said, if you keep upgrading your skills, there's no doubt you'll be at the top of the pile when a role opens up and a headhunter is looking for a candidate.
Want to read some more content like this? Make sure you visit our blog to see some of our latest posts!
You may also like: Hiring the Right People: 9 Tips to Build the Perfect Team