Click here to get this post in PDF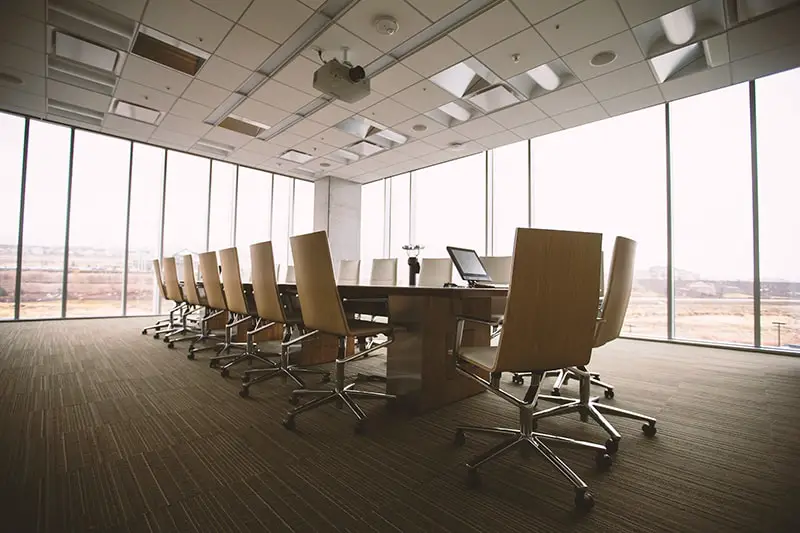 Businesses are powered by their employees and so it's important to ensure everyone is being as productive as realistically possible. However, this can be difficult to achieve. After all, distractions are par of the course. But did you know that your work environment can actually be contributing to the problem? Hundreds of psychological studies have uncovered this fact over the years. But how do our surroundings impact our productivity in the workplace? And what can we do to fix this? Let's find out.
Colour Schemes
Believe it or not, the colours in a room can notably impact our mood. This is a fascinating phenomenon that some business owners aren't aware of, resulting in them painting their workplaces all the wrong colours. For instance, the intense colour red is known to stimulate the body – causing our heartrates, appetites and blood pressure to increase. It's quite a popular choice in fast-paced and creative workplaces. However, it's also known to increase hostility, stress-levels and distractions. Gentler colours like blue, green, yellow and white are better options. These promote tranquillity and happiness in your employees, helping them to remain focused and relaxed.
Climate/Temperature
Everyone knows what happens when it's too hot and humid outside. We all become more irritable, our levels of stress rising. The same applies when things are too warm in the workplace. We can't concentrate and feel stressed or dehydrated. This then results in our productivity dropping. Being uncomfortably cold is also a negative distraction. To fix these problems, business owners should invest in an air conditioning unit. If you already have one and the temperature of your office is still a problem, then this is an indicator that you need some air conditioning maintenance.
Cluttering
Tidy office, tidy mind. The amount of clutter in your work environment can significantly impact your employee's productivity. If everything is disorganised, this will result in people being unable to quickly access the resources they need. It's also a well-documented fact that excessive clutter can affect us psychologically. Despondency and stress levels, for example, can noticeably increase. Therefore, you should ensure that there is a distinct system in your office. Shred documents once they are obsolete and invest in some filing cabinets, too.
Sunlight
Humans need sunlight in the same way that we need food and water. Without it, we become unhealthy, both mentally and physically. If your employees are working in a dark office, you might have noticed that they are more depressed or restless, which is impacting their productivity. That will be because their bodies are craving sunlight. In these circumstances, you should move your business premises to somewhere with windows. Try not to draw the blinds shut, especially in the winter when sunlight is limited. Windows can also provide some much-needed fresh air to reinvigorate their systems.
These are some of the main ways that the work environment can impact the productivity of your employees. Make sure to correct these issues as soon as possible if you want to get the most out of your workers.
You may also like: 7 Key Tips for Creating a Positive Work Environment
Image Source: Pixabay.com