Click here to get this post in PDF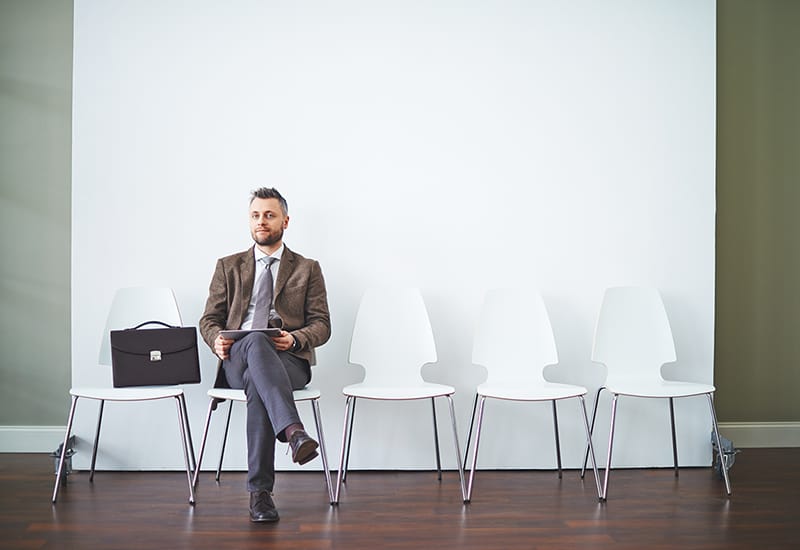 Hiring is expensive. Bringing someone new into your company costs much more than just a salary. There are onboarding, HR compliance, training costs, pension, and national insurance costs, not to mention space and equipment – both of which come at a premium. But recruitment is the unavoidable key to growth. The adage 'spend money to make money' springs to mind. We've put together 5 tips to help you run an efficient recruitment process and make sure you hire the right person, every time.
Be certain of who you need, and what you need from them
Before you put out a job spec, make sure it defines exactly who you are looking for – not only in terms of skills and qualifications but also in terms of personality. You need someone who is going to be a good fit for your team. Create a persona for your ideal candidate, talk to your team about what they would like from the new team member, and pay attention to their input, especially the considerations of those who will be working closely with the new employee.
Also, clearly outline your company vision, mission, and ethos. This will help attract candidates that are aligned to your way of working. This will make for a more seamless probation period and increase the chances of finding a candidate who will want to stay with your business long term.
Promote your job vacancy
This might sound obvious, but just having a job posting on your company website isn't going to yield a high volume of great candidates. Post your opening on employment websites and forums and share your posting via all of your social channels.
Secondly, use an industry-specific recruiter. Finding applicants can be laborious and time-consuming. Recruiters have access to hundreds of people looking for jobs in your field and will help refine your applicants – so you don't have to spend hours reading through hundreds of CVs.
Appreciate your applicant's time
The recruitment process will keep you busy, you'll have CVs to read, interviews and second interviews, plus reference checks to carry out. But make time to keep your candidates informed. If the position is closed, tell them straight away. If they've been unsuccessful at the interview stage, let them know within a few working days. If they got the job, let them know immediately – they could be interviewing elsewhere whilst waiting for your response and if you're too slow, someone else could scoop them up.
Test your candidates
CVs and LinkedIn profiles can only tell you so much. You need to see how your candidate will respond in your work environment.
Give them a test task like a career personality test, that determines if the person is right for the specific nature of the job and can deliver expected results or not.
This is particularly important if you work in a deadline-driven industry. Stress testing gives candidates a chance to prove their skills and show that they can work under pressure.
Just as important as a professional stress test is a personality test – do they get along with the team they'll be working with? Often it's just senior staff members in the interview process, but they may not be who the new starter will be working with closest.  Getting the interviewee to come in for a slightly less formal 'coffee and a chat' stress test is a good way to understand if there'll be personality clashes further down the line.
Set a clear probation period
You can have countless great interviews with a candidate and a perfectly executed test task that backs up their impressive CV, but you'll only really know if you've hired the right person when they are working for you. Therefore, a probation period is vital. It gives both you and your new employee a window in which to fully assess whether this is the right role for them. You are in charge of managing probation periods and you need to make the parameters of the probation period clear before the successful applicant signs a contract.
Recruiting is more than filling a vacancy. It's about finding a person who can bridge any gaps that might exist in your current structure and help your whole operation work more cohesively. When you hire the perfect person, you'll find they start paying for themselves in no time.
You may also like: Recruitment Dilemma: How to Deal with a Lack of Experience and Skills