Click here to get this post in PDF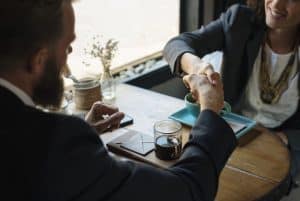 When it is time to hire new staff, you need to make sure that you attract the right candidates to your company. While you do not want to over-promise, different companies have different strengths. It is important to sell your company as the best place for a candidate to work. Here are four ideas that may be worth considering.
Highlight Your Company's Strength
Every company is unique, and it is important to show it in your hiring advertisement. After all, you can often train skills, but you cannot train attitude. For example, a major social media channel often hosts rooftop meetings surrounded by immense beauty while another often gives employees free meals. A major sports company regularly gives employees paid time off to participate in their favourite sporting events while another company gives employees a lot of creativity when designing new products. Before you hire anyone, ask yourself how well they will fit into your company's culture.
Create Challenging Job Assignments
Top employees who are looking to change employers are often drawn to opportunities that offer growth. Therefore, list skills needed that are slightly above what the person really needs to be able to do coming in the door. In exchange, you will get applicants who are willing to challenge themselves to grow. These employees often prove that they are more willing to grow in other aspects of your company as well. Therefore, they make better team players as they are willing to stretch their own abilities. One great way for businesses who are tight on money to sometimes get the best employees is to hire people who have the skills but not the college degree.
Pay Employees What They Are Worth
If you are wanting to attract great candidates, then you need to be prepared to pay them what they are worth. Start by determining the skills that the individual needs to have before they arrive at your job. Then, research what your competitors are paying to get those jobs done. This should give you a minimum and maximum salary range. Yet, it is still important to be willing to negotiate when the right candidate applies for your job.
Talk up the Perks
The quality of the perks that you are willing to give often determines the quality of the candidates that your job will attract. Many people are drawn to packages offering them greater flexibility in the hours that they work or the location where work must be completed. Others are drawn to liberal days off policies giving them time to take care of new family members or older parents. If the perfect employee needs to move before accepting the position, then consider offering to contact a company, like Wheaton World Wide Moving, to complete the move. Some companies—who can afford to do so—may even find it profitable to offer free housing to employees.
There are many ways to attract the best employees to your company. Use these ideas to hire employees who are prepared to help your business grow.
You may also like: Five tips to get recruitment right: hiring the right people is the key to growing your business
About the author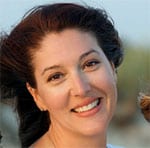 Hannah Whittenly is a freelance writer and mother of two from Sacramento, CA. She enjoys kayaking and reading books by the lake.