Click here to get this post in PDF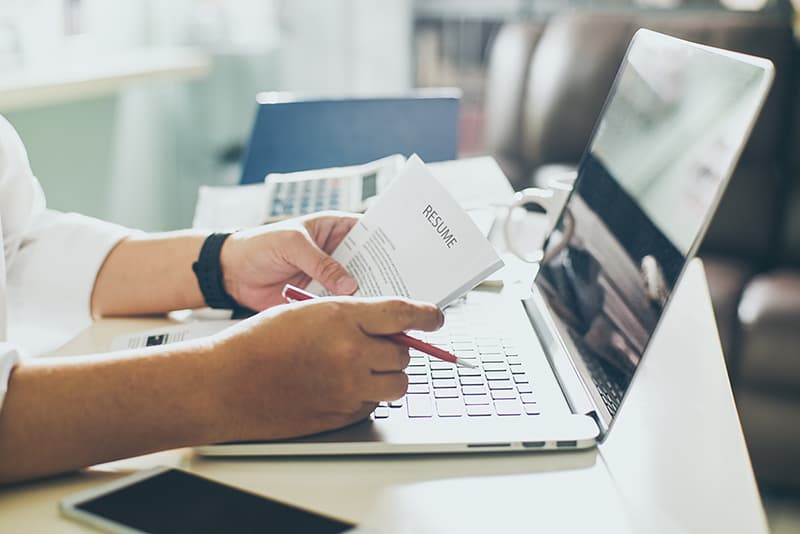 The most successful businesses succeed by hiring tactical employees who fully understand how to handle specific jobs. If you want to hire people like the major players, you can generate practical results by considering these seven tips for hiring better employees.
1. Tackle Screening Procedures Quickly 
When the screening process begins, you'll get hundreds for job applications. As these papers pile up, the process of pinpointing the top candidates will be challenging. This is why software engineers design hiring tools for growing businesses. If you run proper management software during the recruiting process, you'll complete the screening phase faster and hire better, qualified employees. Tools such as the psychometric test help you to evaluate and compare the abilities of candidates.
2. Gather Practical Information About Potential Candidates
During the hiring process, you must take the proper steps to acquire a lot of information about each candidate. Although you can gather valuable information from resumes and interviews, you won't be able to make tactical decisions by only relying on this data. Hiring software that's designed for recruitment routines dramatically simplify everything. Pre-employment assessments like the Berke Assessment (https://www.berkeassessment.com/) can compile information about each candidate's personality, work potential, work style, and more. As a result, if you run a management app while conducting interviews, you'll have opportunities to develop strategic profiles before implementing any hiring procedures.
3. Conduct Interviews in a Consist Manner
Because all hiring managers have a unique interviewing style, every candidate won't get the same interview experience. When all interviews are done consistently, each candidate steps out of the room with the same level of motivation, which is very important from a manager's point of view.
Hiring software can compile information about interviews, and the data can be customized after interviews are completed. When hiring managers run proper software that has this capability, every interview is done effectively in a very consistent manner.
4. Build a Solid Employer Brand
In many states, there are thousands of passive candidates who are looking for a job. You must implement practical procedures to identify these people because they usually seek new opportunities instead of long-term employment. If you hire one of these individuals, your business may suffer down the road as passive employees who lack proper motivation increase the average turnover rate in the United States by nearly 28 per cent.
The easiest way to hire the best candidates who are willing to perform at optimum levels is by managing your own company website. On the site, you'll need a dedicated area that's designed specifically for hiring. In order to attract great candidates, you'll need to constantly update
The company's profile
Company culture information
Work environment details
By making changes regularly, you'll drive the best candidates to the application page who fully understand the scope of your business. If possible, you may want to consider adding a networking page to the site so that you can respond to potential candidates who have questions about your company's policies.
5. Create Effective Job Descriptions 
According to a study, researchers in the United States and Canada have discovered that most businesses find better candidates easier when hiring managers create proper job descriptions using two specific methods. The first method focuses on the company and is called the Needs-Supplies approach. This type of job description includes descriptive elements that highlight how a business can help a candidate. The second job description method is called the Demands-Abilities approach; it involves key things that an employer expects from a candidate.
6. Take Advantage of Social Media
If you want to hire dedicated employees who are recent college graduates, you'll need to develop a department that focuses on digital trends. These candidates will want to use their skills to embrace social media marketing and other elements that are currently driving the digital age.
7. Hire Employees Quickly
In many markets, the best employees are hired with 10 days. In order to recruit these individuals, you'll need to make smart decisions when they're on your radar.
You may also like: Looking to Hire for Your Business? How to Make the Position Look Attractive