Click here to get this post in PDF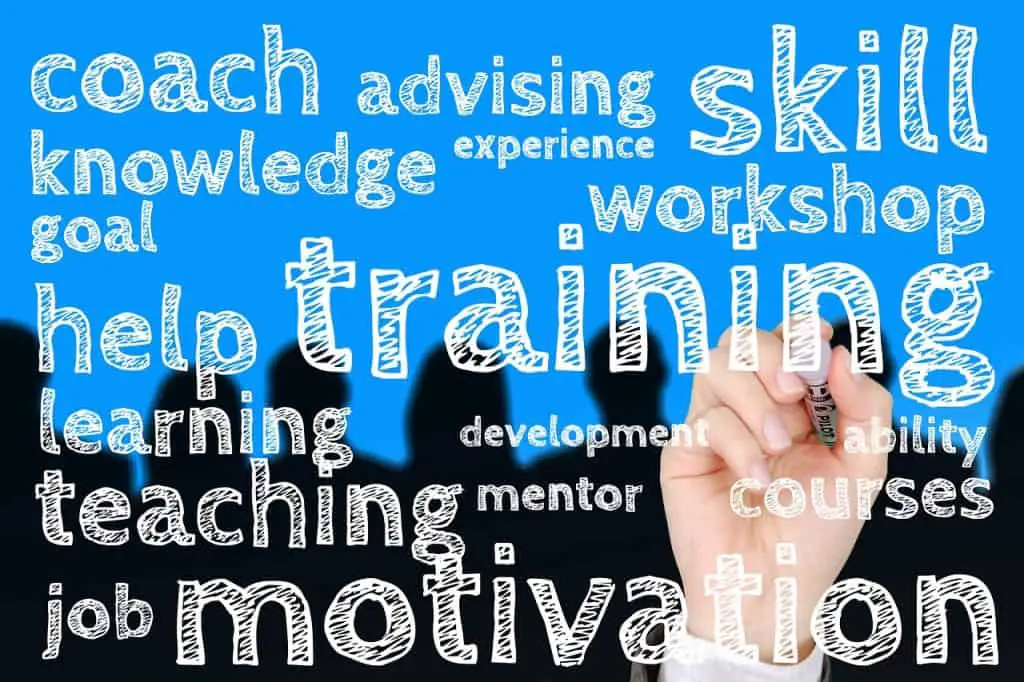 When I started outsourcing several years ago I believed that people would be my greatest asset. They would be a cost-effective vehicle to help me take my business to the next level. Over time I've not only learned that's not true, but I've also discovered that how you empower your people will determine your success.
Realistically, when you outsource it's a lot more than finding the right people, you need a tight recruitment process that deselects people that aren't the right fit for your business. More importantly, you need a method to regularly upskill and train those people to ensure you get the best results from them. How you do this is even more critical when you employ staff overseas.
My First Outsourcing Experience
My first overseas outsourcing experience was in building a team in Punjab, India in 2010. Our marketing business was growing and we had run out of the right talent we could outsource locally. Over 12 months we grew our team to just over 30 people and started to find issues in the quality of work and staff retention as the tasks they were performing were incredibly repetitive with no option to upskill.
Whilst we were offering regular training and upskilling, in simple terms, our training was focused on getting a staff member to comply with the guidelines of the task as opposed to empowering the team to own their role. This resulted in us employing a team of button pushers that didn't care about their job.
We were losing people regularly, investing more time in recruitment and initial training of staff, which over time impacted the consistency of their work, the number of hours I had to work within the business, and the quality of the service we provided.
After a couple of what I refer to as 'The Face Palm' years, in 2012 we moved our operation to the Philippines and redesigned our model to focus on how we could train and upskill in a different way to encourage our staff to take ownership of their roles.
Breaking Down Cultural Barriers Through Training and Empowerment
As we were starting the process of outsourcing in yet another country, the first point we wanted to address was the cultural differences as this was an issue that hindered our Indian operation. The objective was to understand how we could engage our team in a way to respect local cultural differences of that country and at the same time align the staff more closely to achieve the objectives of our business.
This is where we looked at finding ways we could empower through our training as we believed this would help us to better achieve those objectives.
Here are the steps we used to train and actively empower our team to take ownership of their tasks:
Communicate the purpose of the task (the why)
Deliver the initial training (that you have already prepared)
Allow live hands-on experience in that task
Encourage mistakes and how to correct those mistakes
Offer / Ask for regular training and feedback on how to improve that task
For our business, this process of empowerment has grown through regular and consistent training where you gain feedback and strategize on further areas of improvement.
Not only did this allow the person to feel more empowered, but it would also culturally align us as we were both working toward a common goal. This method not only helped us to overcome the overseas cultural issues but the by-product was an outsourced team that is constantly upskilling and training on a daily basis as they look at ways they can improve their tasks.
Overcoming the Meat Grinder Effect
As the popularity of outsourcing grows within big multinational companies with offshore teams of thousands of people, there's an emerging focus on employing staff where the training objective is around complying, as opposed to free thought. I have always looked at this as the meat grinder effect as you're grinding an individual down to follow a set path where they do as they're told as opposed to continually developing their role.
Whilst I am aware that statement will not gain any friends, we have used this to our advantage as a team member that is empowered is excited to tell their friends about the business they work for. Furthermore, people are attracted to work within an empowered environment where they are encouraged to grow and develop.
As a result, we have essentially become an employer of choice and due to that reputation, we continue to attract quality people that want to work for us. Of course, this is a part of several factors including job security and a quality work environment, yet for our business empowerment feeds from the top and from the bottom of our operation.
Empowered Staff Vs. The Meat Grind
In my time I have found you can approach training and upskilling in outsourcing from 2 angles, you can use the meat grinder approach of submission where people will 'do as they are told'. The alternative is to invest in training and upskilling that encourages your team's opinion on how they can improve their tasks.
Like any business that relies on people, it's never perfect as we're always finding ways to improve. The overall value though is an empowered model of ongoing training and upskilling which has attracted a team of people who are engaged in their work and are constantly looking at ways to improve within their roles.
You may also like: Five tips to get recruitment right: hiring the right people is the key to growing your business
About the Author:
David Judge has been in the outsourcing industry since 2010. He is the founder of Affordable Staff, an outsourcing company headquartered in Australia, which provides staffing services for international businesses. You can read more resources from David on his company blog.