Click here to get this post in PDF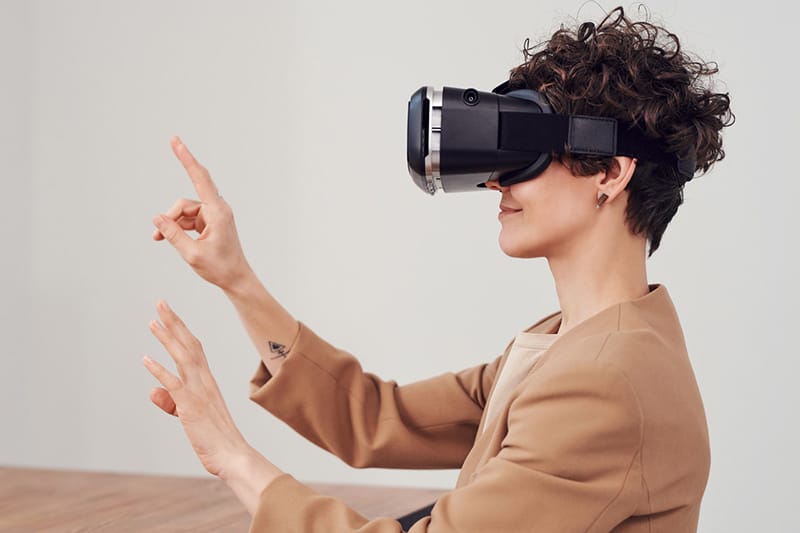 The past few years have brought with them a slew of technological innovations which have often imperiled the job security of huge sums of people. While new technologies like virtual reality, automated manufacturing, and autonomous vehicles have delivered bountiful new joys to our lives, they've also robbed countless individuals of their financial security and deprived many people of their means of making a living.
More than ever before, upskilling and reskilling at scale are desperately needed for the wellbeing of everyday workers. Here's how AR is allowing upskilling at an unprecedented scale, and why this technology will prove essential for the sustainability and wellbeing of our workforce.
We face an uphill upskilling battle
There's no denying that we're facing a serious uphill battle when it comes to upskilling the number of workers needed to ensure the global economy keeps churning forward. Automated manufacturing processes are leading to mass layoffs and growing economic anxiety around the world is allowing dangerous political movements to take shape. The only way to respond to the rising number of jobless and economically uncertain individuals is to reskill and upskill them to the fullest extent possible, but that's always been a difficult, expensive, and often fruitless endeavor.
According to the World Economic Forum, as many as 54 percent of all employees will require significant re- and upskilling by as soon as 2022. This is due to the fact that rapidly changing technological standards are disrupting countless industries are rendering many workers obsolete when they were cutting-edge just a few years ago. There's no thwarting the spread of new and more powerful technologies, so the only solution to this problem is to embrace the rapidly-forthcoming change and prepare our workers to make the best of it.
The only way we can ever upskill at scale is by harnessing the power of augmented reality. AR is much less popular than its cousin VR, but it's far more applicable in most business environments, largely because it's less ambitious (and thus more functional) and much cheaper. Furthermore, AR is often less dizzying and immersive than full-blown VR experiences, rendering it more accessible to individuals who may not be able to handle VR experiences for a variety of medical or personal reasons. When it comes to upskilling at scale, the greater accessibility of AR will prove to be one of its most important elements.
So, how does AR actually enable upskilling like no other technology? Largely by providing immensely immersive experiences that allow workers to familiarize themselves with complex processes or complicated new tools without putting themselves in harm's way.
A new era of shadowing is here
Workplace shadowing, or literally following somebody on the factory floor or around the office as they go about their daily duties, is one of the most effective methods of training new workers. According to data provided by IndustryWeek, for instance, on the floor shadowing is the most common training method across various industries. This is where AR steps in, as augmented reality will allow workers to follow their superiors around while also absorbing digitally-provided information that renders the learning process easier than ever before.
Those who are undergoing BOSIET training or similar field training may thus want to invest in good AR technology. Wearable technology like AR headsets or glasses won't just be useful for immersing new workers in their new workplaces, either, but also when it comes to helping established professionals absorb new information that's critical to their retention in the workforce.
Take a look at Boeing's example, for instance, and you'll see that competent and qualified individuals who have been working for the company for years are still capable of learning some new tricks with the help of monocular microdisplays. Boeing's device-agnostic approach ensures that the company is more focused on excellent AR software than they are on particular hardware, so don't think that purchasing the wrong device will thwart your entire upskilling endeavor. 
It's clear to see that AR's potential for reshaping how we upskill our workers is only just being realized. As time goes on, we can expect major corporations and small businesses alike to jump aboard this bandwagon and embrace the power of AR. In the face of growing economic uncertainty, this technology could just provide workers with the reassurance and retraining they need to remain relevant.
You may also like: The True Value of Investing in Upskilling and Regularly Training your Outsourced Team