Click here to get this post in PDF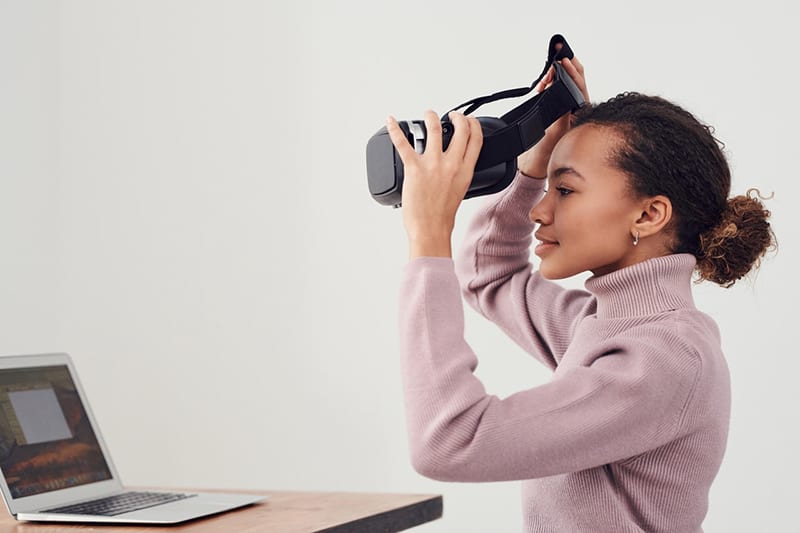 Augmented reality is one of the most exciting technological marvels to grace humankind in recent memory, yet most people pay far more attention to its predecessor virtual reality. This is terribly unfortunate, largely because AR is substantially more reliable and useful than VR in a diverse set of industries. For business owners, in particular, the promises of AR are far more alluring than the promises of VR, which remains a consumer-focused technology with fewer applications for businesses than its AR counterpart.
Here's an analysis of how businesses can use AR successfully, and why it's likely to take off more quickly than VR in the commercial world.
AR is already being put to work
The best way to describe how businesses can use AR successfully is to summon examples of businesses which have already proven AR provides results in the workplace. In the real estate industry, for example, you can find a number of examples demonstrating how savvy innovators are tapping into the power of AR to reach out to more customers than ever before with new and exciting pitches. Realtors around the country are offering virtual tours of properties, for instance, alleviating potential buyers of the need to travel far away to get a first-hand look at their prospective new house.
Whether it's saving clients and real estate agents time or creating immersive experiences which facilitate future sales, AR is already changing the real estate industry in many ways and will likely continue to do so for some time. AR technology is incredibly diverse, too, so don't make the mistake of thinking that real estate agents are the only class of professionals in need of an AR tutorial if they want to remain relevant for long. Retailers have latched onto AR as well, for instance, demonstrating that the shopping experiences of tomorrow will likely include more than a little bit of reality-bending.
Like real estate professionals, retailers have come to realize that AR allows them to showcase commercial opportunities to consumers without requiring them to make a financial commitment. AR apps will allow customers to virtually "try on" a pair of shoes without ever actually putting them on, for instance. Clothing companies across the world will soon be embracing AR with gusto when they realize that it enables customers to see themselves in possible outfit combinations before making a purchase.
A breakdown of the increasing role of augmented reality in retail is worth reviewing if you've had your eye on this technology, as few industries will be beset by as disruptive of changes as retail will be when it comes to AR.
All businesses can benefit from AR
You may be thinking that AR is interest but nevertheless expensive, and that it will thus be relied upon only by major companies with huge sums of money to throw at fancy new technologies. In reality, though, virtually all businesses can benefit from AR, as this technology is surprisingly affordable and relatively easy to adapt to. We can thus expect mom and pop shops to join corporations when it comes to the future adoption of AR technology.
The strongest argument for small businesses embracing AR has to do with providing a unique and novel experience that customers will be sure to remember. Outside of pushing customers to spend more money, AR will also be used by businesses to train workers of the future. This is because AR training regimes will allow businesses to educate huge sums of workers at once without having to invest in physical training facilities or expensive in-person expertise. FOET training of the future and similar workplace training efforts will thus likely take a digital turn towards AR and VR before we know it.
Businesses everywhere are facing a litany of opportunities when it comes to the power of augmented reality, but nowhere is this technology more promising than in the retail sector. By allowing customers to see new goods with their own two eyes without having to actually put them on or have them on-hand, AR will allow companies to conduct more transactions than ever before. Keep an eye on augmented reality, as it's far more promising than the more popular but less useful VR when it comes to maximizing business opportunities.
You may also like: How AR Is Allowing Upskilling At Scale