Click here to get this post in PDF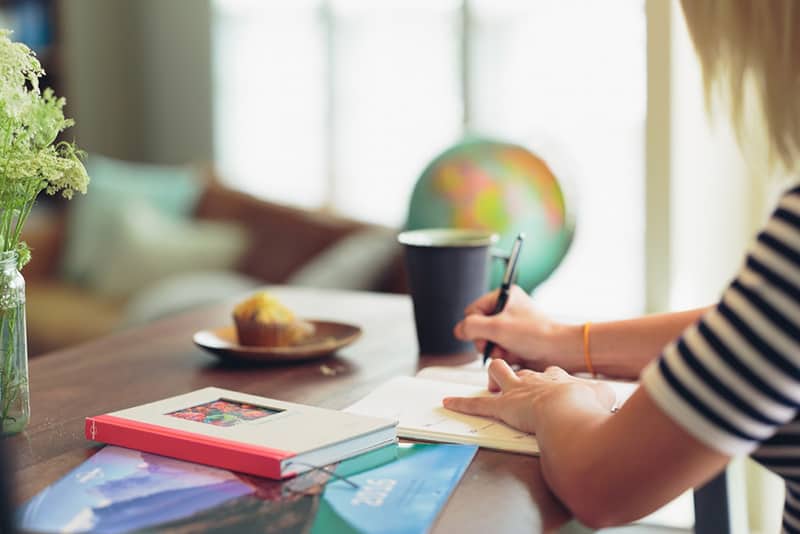 For many of us, the idea of running a business from the comfort of our own home is a dream. Not only can these businesses, with their relatively low overhead, be very profitable, but they also make it easy to live a flexible lifestyle, one that can be filled with kids, travel, or both!
However, it's important to note that a home business is still a business. There will still be costs, and it's your job to do all you can to minimize these costs, otherwise, you'll wind up wasting some of the money you've worked so hard to earn.
We all know about some of the major costs of running a business, such as employee salaries and benefits, advertising space, content, product development, shipping, etc. But the trick to running a successful business is in identifying the hidden costs. These are the expenses that aren't obvious to see but that also have a significant impact on your profit margins. As a result, it's your job to identify these hidden costs and work to reduce them as much as you can. And to get you started, here are some of the more common hidden costs associated with a home-based business.
Your Home Office
Just as office space is going to be a major expense when running a business, your home office will also cost you money. But most people don't fully consider just how much this is going to be, largely because they don't spend the time to set up a designated home office, relying instead on the kitchen table or the dining room.
However, it's really important that you make space in your home for your office. This will make it easier to draw boundaries between work and home, something that is especially important if you have a family; you can't underestimate the power of a door that closes. But for some, this might mean engaging in some repairs or renovations. Or, at the very least, it might mean spending some money on new furniture. If you're not careful, this can get expensive, and these expenses can detract considerably from the profitability of your business particularly in the early days.
Consider using secondhand furniture or other temporary construction solutions, such as portable walls, to create a designated office space in the home without having to hire a contractor and spend a fortune. For example, you could section off a part of your basement, or you could clean out a guest bedroom, and convert these spaces into an office, a move that will give you the privacy you need without breaking the bank.
Equipment
Another thing you need to look out for is how much you're spending on equipment. If you're running a business from home, then you obviously need a computer but ask yourself which type of computer you actually need. It's normal to want to jump for the best (read: most expensive) options, but these often give us way more than we need, meaning we're spending money in excess.
But the hidden costs come in the supporting equipment. You'll need to invest in a quality chair, as well as a desk that sits at the right height and that gives you enough space. You may also want to buy a separate monitor or an ergonomic keyboard, as spending this much time at the computer can indeed take a toll on your body. But these things are not cheap, and buying them off the cuff can cause your expenses to skyrocket. So to avoid this, consider looking at some alternatives, or at least consider staggering these costs so that you do not need to absorb them all at once.
Services
Another hidden cost is that of the services you use. Since you're working from home, you're obviously going to depend on the same services you buy for your entire house. But you're going to be using them a lot more. For example, you may need to run the heat or air conditioning all day, as compared to before when you could turn them off during the day. This will cause your bills to be more expensive.
Another thing to look out for is your internet and phone service. It's obviously important to have high-speed internet, but many of us are already paying too much for these services, or at the very least not getting all that we could for the money we spend. It's smart to take a look at this to see if there's an internet service provider out there that can better serve your needs.
You may also want to consider getting a dedicated phone line for your home, especially if you need to make calls to people located around the country or globe. Voice over internet protocol (VOIP) uses an internet connection to make calls and is often times much cheaper than traditional phone service.
In general, these costs are hidden because they are tied in with your normal home expenses, so be sure to look at these critically to see if there are any areas where you can save.
Cut Costs to Grow
Keeping expenses down means more money to invest in the business, which will allow it to grow. So make sure to dig deep and identify all the hidden costs of your business so that you can reduce overhead and maximize profits.
You may also like: The Hidden Costs of Running a Business
About the Author
Kevin is the founder of Vast Bridges, a customer acquisition and lead generation service. His passion is in helping business owners develop and implement their strategic vision, and this work has led him to interact with business owners in diverse industries. He likes to share this experience with other entrepreneurs and business leaders whenever he can.