Click here to get this post in PDF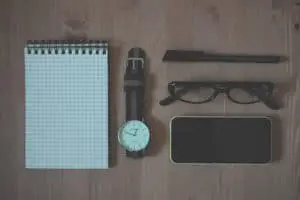 While the costs of a home-based business are detailed elsewhere, even though it's much cheaper than running a brick-and-mortar operation, you've got different challenges to rise to, not least in your own abilities. It's difficult to be a dynamic and effective leader in an environment where there are infinite distractions. What are the best things you need for the space, but also what do you need to work effectively?
The Space Is Everything
You need the space to bring out the best in you. There's no point in setting up your computer at the kitchen table, because you won't get anything done! Make it a priority to create a space purely for the purposes of work. Make it comfortable, by all means- add tufted carpet for a comfortable floor or wear what you want, but don't let it detract from the fact that you have to work. Keep it minimal for maximum effect.
Work Smart, Don't Work Hard
The great advantage of working at home is that, as long as you get the work done, you've got nobody looking over your shoulder questioning your methodology. So in this respect, you can experiment with the various ways to work smart instead of hard. Speech to text software is a lifesaver, especially if you create numerous reports but you're not the fastest of typers. With adequate preparation, you could create 1000 word document in the space of 30 minutes, giving you a lot more time to focus on other things. And when you look at working smart, give thought to the time of day you work best as well!
Get Inspired
It can be uninspiring being stuck in the same four walls. Depending on your line of work, you could get numb to the point of mundanity, or you could find yourself getting bored. This is where working at home has a distinct advantage, because you can gather so much information to keep you inspired. This doesn't give you the liberty to go online every 15 minutes or so, but when you are feeling the day drag, you can take the opportunity to go for a quick walk, grab some fresh air, and take your mind off the task, so you can come back to it feeling refreshed.
Do Not Forget About The Outside World
Contact with the outside world is essential. When you run a business or you work for one, and you're at home for 40 hours a week working, that feeling of isolation can creep up sooner than you think. And in business, you can take advantage of a mentor. They are someone that can give you a helping hand when you need it the most. But don't neglect your social skills as well. When you work at home, it can be very easy to get suckered into a lone worker mentality. If anything, you need to work harder at being social!
It's a unique set of challenges, but when you are working for yourself, it's not just about performing under your own steam. It's about making the environment work for you as well as the appropriate stimulus, in conjunction with a working attitude that ensures that, come 5 o'clock, you can switch off the computer and not worry about it until the next day!
You may also like: Spending Money to Make Money in Online Business