Click here to get this post in PDF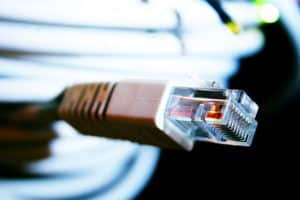 Having a high-speed broadband connection has become indispensable for businesses of all types and sizes, from two-person start-ups, through to companies with 500 employees – we can all benefit from having a better, stronger connection.
National Business Communications, which provides superfast and fibre broadband services to many UK companies, discusses the various benefits that upgrading your broadband can offer.
1. Improve business productivity
Nothing is more detrimental to a business than having a slow connection in which emails take ages to send or receive and websites load incredibly slowly. However, with superfast broadband, these issues become a thing of the past – wave goodbye to the buffering, the downtime and the waiting.
Instead, the sharing of information and large data files becomes more proficient, and emails can be sent and received at greater speed, improving overall employee productivity, whilst making it easier to connect with customers and colleagues.
2. Remote working
Having access to superfast broadband with access to a Virtual Private Network (VPN) means that businesses can offer a more flexible working environment for their employees so that they can work remotely from home, another office, or even in a different country.
A significant number of people are now looking for jobs which provide a good work-life balance, offering them greater flexibility in when and where they can work, which is particularly beneficial to those with young children or elderly relatives to take care of. As such, flexible work environments can certainly lead to increased productivity and an all-around happier workforce.
Moreover, remote working can also help lower staff commuting costs, which, in turn, helps reduce our overall carbon footprint.
3. Better collaboration
With faster broadband, collaborative working can be vastly improved. Not only do you have instant access to shared digital workspaces, but file and information sharing are much quicker and more efficient.
Moreover, video-conferencing tools, such as Skype, can be utilised more effectively, since the connection speeds are stronger and faster. This again makes it easier for people to work remotely, providing better opportunities for collaboration and reducing the reliance on face-to-face meetings.
4. The Cloud
Cloud computing is quite simple and means that a businesses' software applications and data are hosted somewhere far away, in a remote data centre. As ominous as that may sound, Cloud solutions are, in fact, more secure, providing digital file back-ups if the worst were to happen, such as a company-wide data breach.
With superfast broadband, the use of cloud services becomes far easier and files can be accessed quickly, which is particularly important in the case of a company security issue. Moreover, faster broadband enables businesses to increase their cloud capacity and server storage, thus minimising the costs associated with hardware.
Is superfast broadband more expensive though?
Thankfully, with its widespread usage, the costs of deploying superfast broadband for businesses have significantly reduced in recent years. In fact, there is only a relatively small monthly price difference between superfast and standard broadband services. What are you waiting for? Upgrade your business today!
You may also like: The 5 Secrets of Productivity in Logistics – Infographic