Click here to get this post in PDF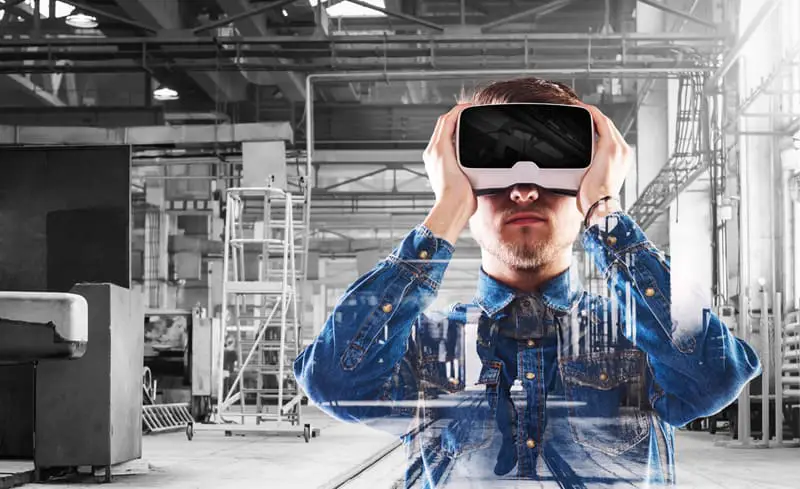 Technology has the potential to transform business: It can improve efficiency; it can boost profitability; it can make practices safer, and it can result in unparalleled development.
But technological innovations can also be expensive.
We all want to be at the forefront of state-of-the-art tech, but most small businesses simply don't have the capital to make it happen. That, however, doesn't mean you need to continue operating in the dark ages. There are plenty of innovations out there with transformative capabilities that won't break the bank. In this article, we explore a few of the options your business has. From accessing your computers outside the confines of office with desktop as a service, or using Office 365 Business Premium to get the best of Microsoft's cloud-based service, innovation is the name of the game.  In this article, we explore a few of the options your business has.
 Biometric Safes
The humble security safe has been used in business for thousands of years and, for all that time, people have been trying to crack them. From listening for clicks and using magnets, to overriding codes, safe-cracking rose to prominence not only in the world of cinema but also in the criminal underworld.
As safe-cracking evolved though, so did the safes themselves. Bigger locks, multiple layers of security and new methods of keeping thieves out were developed. But perhaps the greatest innovation in safe security is one that has come about only in recent years: biometrics.
It seems like the stuff of sci-fi, but biometric safe security is very much business technology of today. Fingerprint scanners and touchscreens are systems that can be incorporated into safes for bespoke protective measures. A thief can guess or even steal a combination; they can use skills to pick a lock; but they cannot mimic your unique biology.
With fingerprint scanning technology becoming increasingly common, biometric safes are an affordable upgrade to your current on-site security solutions. Most businesses will hold some kind of sensitive or valuable asset on their premises, be it money, products, equipment or documentation. Safes are the ultimate protective measure that fight against theft, if an unauthorised individual were to gain access to your premises, and biometrics is the ultimate way of keeping them out of that safe.
3D Printers
When 3D Printers first experienced a media buzz in 2010, there was a huge amount of excitement around the potential of these marvellous machines. The technology had so much to offer businesses, but there a problem: the price. 3D printers were hugely expensive and often well out of the reach of smaller companies and entrepreneurs. Thus, they faded more-or-less into obscurity among the business community.
But in 2018, things are different.
As with all technology, 3D printers have seen declining prices, which has been accelerating in recent years. You can now pick up decent equipment for under £500.
3D printers have an enormous range of applications in business, especially for those in product creation and design. They allow for new components to be made easily, for prototypes to be mocked up and even the full production of retail units. The technology can give businesses independence from suppliers and provide immediate access to tools and resources they would normally have to wait for. 3D printing technology has the potential to transform the way your brand operates and it's finally affordable.
Virtual Reality
In business, face-to-face meetings have always been — and will always be — important. Studies indicate that you are 34 times more likely to secure a deal through direct human contact than you are through other methods of communication.
But in a world of long-distance business and intercontinental trade, meeting somebody in a physical space can be costly or simply impossible. But, without this contact, you risk missed opportunities. So what is the solution?
Virtual reality.
Virtual reality is the bridge between long-distance communication and face-to-face meetings. It's the business technology of today that seems like it's of the future. Software packages and hardware extensions now exist that allow you to reach out and connect through the virtual world on a platform that feels physical. You can interact with the world around you and engage as if you were within the same room, without the need to expend resources on excessive travel.
Cloud-Faxing
Faxing may seem archaic, but it actually remains one of the most viable methods of transmitting legally binding documents. The result is that around 17 billion faxes are still sent each year.
While the fax as a communication format is definitely not an old-fashioned notion, the machines commonly used to send them are. The fax machine is definitely technology you can call archaic. Developed in the 1800s, they are slow, immobile, wasteful and often insecure in terms of data security.
But you don't need a fax machine to send a fax anymore. For instance, an accountant these days uses QuickBooks cloud to print the documents remotely without needing a machine.
Cloud-faxing is a relatively new technological innovation that enhances fax transmission in much the same way that email transformed snail-mail. It takes the concept and updates it for the digital age. Instead of taking a physical file and sending it through a machine, cloud-faxing utilises technology to transmit files online. So what exactly does cloud-faxing allow for?
Scan or capture paper documents using a camera and then send them
Transmit faxes anywhere using mobile devices
Modify and sign digital documents using touch screens for legally-binding contracts
Continue to send to, and receive files from, traditional fax machines without requiring one yourself
Secure fax files on encrypted systems for better data protection.
Any business that uses fax as a form of transmission should be incorporating cloud-faxing into its communication processes. Often available with a low-cost monthly subscription package, it's affordable business technology of today that can greatly benefit many brands.
You may also like: Does Your Business Know How to Innovate?