Click here to get this post in PDF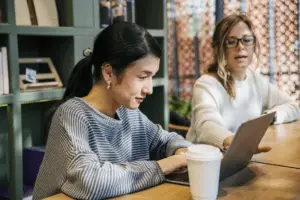 In business, you're rarely going to go it alone. As much as you might think you're starting up this venture on your own. And as much as you might think that it's entirely on you to put the work in and see where this can go, it's not. Because you're only one person, and you can only ever do so much. So if you want to be able to make a difference to your business, and really transform things to get results, you need to harness the expertise of others. And this is why we outsource. Even if you're not sure why or you're wondering how this will give you the power to grow with your business. But, in order to do that, you need to find the best possible candidates. So let's take a look at what you should look for.
Expertise
First of all, it's important for you to think about the skill and knowledge of the companies you're considering to outsource too. Ideally, you want said companies to be leaders in their field, and sufficiently more skilled and experienced with what you want them to work on than you are, or to at least add value. Choosing experts and tech can be tough. But if you know that they are going to do a better job that you can, it's always a good start.
Experience
From here, you're the going to want to consider their work. What have they done? Who have they worked with? Do they have experience in your field? For this reason, it can often be a good idea to work with suppliers that specialise in serving your particular industry.
Compatibility
From here, it's important for you to think about how well you're going to be able to work together. Because, after all, you may be paying for their services, but you need to be able to collaborate well. So look for the expertise and the assistance, like CloudstreamPartners provide, that will be suitable for your needs. Because it may be the case that you need training or guidance, and you'll want to be comfortable with how the company in question provides both.
Cost
And there's always the cost to factor in too. Because if you know that something is out of your price range, you cannot consider it. But at the same time, you're going to want to know that you're getting the best value for money possible. So, ensure that you're getting a range of quotes here.
Terms
And finally, it's actually important to consider the terms of the agreement too. Because sometimes, it could be the case that you find a company and a product that you love, but they want you to go into a contract. And it's for too long or you notice that fees are applicable. So, it's essential that you take a look at the terms that are proposed, and go with a company that you believe is going to be the best to work with.
You may also like: The Ultimate List of Outsourcing Statistics