Click here to get this post in PDF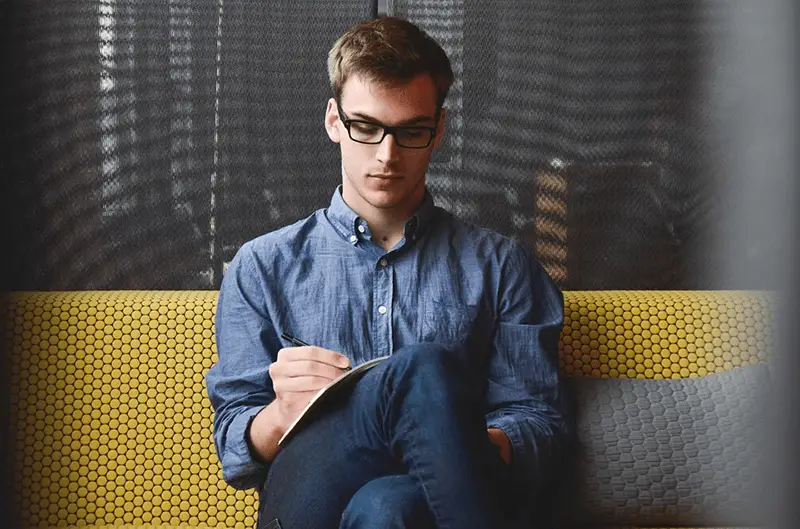 The moment you start to treat your business like a career, things begin to shift and evolve. As long as you continue to act like your small enterprise is a side hustle or just a hobby, it will only ever be one of those two things. You won't have the impact that you want your business to have or make enough money to generate a reliable income. Your company may not be exactly where you want or need it to be right now, but the way you treat it can make a big difference. If you want a career rather than a hobby, then here are thirteen ways to take your business seriously.
1. Know Your Business Plan
For your business to accomplish anything significant, it needs to follow a plan. After all, there's no way to reach success unless you actually know what this looks like. With that in mind, you should take the time to write a clear guide of what you're going to sell, who you're going to sell it to, and how you're going to do this. Your plan needn't be too long, but it should cover all of the areas of your business. This task is especially crucial if you plan to apply for any kind of funding.
2. Open A Bank Account
Keeping your personal and business finances together may seem like a convenient and simple choice, but it actually makes things a lot harder. When your money is mixed together, it can be difficult to know what money belongs to you and what belongs to your company. This can cause you to overspend in one area or the other. To prevent this, you should open a separate bank account for your business. This can also help to protect your personal credit rating.
3. Keep Track Of Expenses
Money is the fuel that keeps the world of business up and running. If you were ever to run out of cash, it wouldn't be long until you couldn't function anymore. For this reason, it's vital that you keep track of your income and expenses. You should ensure that you do what you can to keep costs low and always have enough money to cover overheads and any unexpected expenses. You can do this by setting aside money each month to build a business emergency fund.
4. Create A Dedicated Workspace
Although you can potentially work from your bed or couch, these aren't the most productive or professional places from which to conduct your business. Because of this, you should create a space dedicated to your work. This should be an area you can spread out, stay organized, and get some privacy when you need it. An entire room is ideal for this purpose but isn't always a realistic option. If you have to share space, then you should section it off to create boundaries.
5. Set Regular Office Hours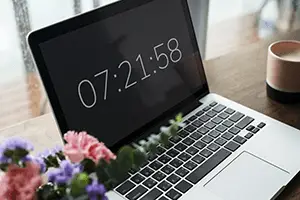 Working for yourself and from home doesn't mean that you're free to chat whenever you like. Unfortunately, some family and friends just can't understand this. To remedy this issue and present yourself as a professional, you should set office hours and ensure that you stick to them. Tell loved ones not to disturb you during these hours and show them to customers and clients by putting them on your website. This will help you to stay focused and create a work-life balance.
6. Build A Support System
Building a serious and successful business is a task that requires a great deal of hard work. Without the proper support at home, this work can start to take over your entire life, causing tension and unbelievable amounts of stress. Because of this, you should ensure that your loved ones are okay with your plans to build a small business. You can also gain support from other professionals by finding a mentor and by attending groups and classes with other entrepreneurs.
7. Learn Everything You Can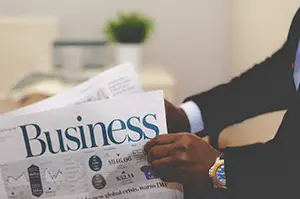 The business world is always changing, with new ideas, processes, and more being thought up every single day. If you want to keep up, then you need to learn all that you can and never stop learning. You can take classes and courses, like the business management programmes from Aston, read blogs and listen to podcasts related to business, and attend conferences and seminars in your industry. You may even want to hire a business coach to stay on track.
8. Invest In Your Business
All entrepreneurs know the importance of money, which is why most do absolutely everything that they can to keep costs low. That being said, you don't need to and shouldn't eliminate or minimize every expense out there. Businesses run on money, which means that investments are just as important as savings. With that in mind, you should ensure that you invest money in your company by paying for things that boost sales or efficiency, like marketing and technology.
9. Grow Your Online Presence
Even the best business ideas in the world can't be successful unless people actually know about them. For this reason, you must ensure that you invest your time and money into developing and implementing great marketing strategies. In the technologically-minded world we live in, almost everyone spends time on the internet, so you should pay extra care to your online presence. Publish content your audience will enjoy, consider social media ads, and create a website.
10. Change What Doesn't Work
There is always the chance that things won't go to plan, especially when marketing is concerned. You may have done the research you needed to and thought your tactics would work, but sometimes this just doesn't happen. Instead of continuing to invest in something that won't see a return, you should change the things that don't work. To be able to do this, you need to measure success by checking your analytics.S
11. Give Yourself A Title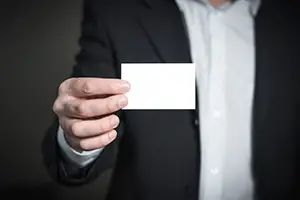 People who have hobbies are just people who have hobbies, but those in charge of a business tend to have an official title by which they are known. With that in mind, you should ensure that you come up with a great title for yourself. Once you have, you can add it to your emails, company website, business cards, and more. There are plenty of things that you can choose from, so make sure you give yourself a credit that makes you feel serious and legitimate.
12. Design Some Branded Merchandise
There's no feeling quite like seeing your company logo on your pen or mug every time you use it. It helps to solidify the idea that your business is real and building its success. For this reason, you should consider creating some branded merchandise of your own. Of course, you'll want to wait until you have the fund available, but, once you do, there's nothing stopping you. Just make sure that your designs are something you want to see every day and think others will too.
13. Start To Hire Help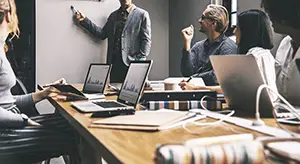 Almost every business owner begins their corporate venture alone, but, once things start to pick up, there will soon come a time that you simply can't handle the workload by yourself. When this moment comes, you'll need to bring in outside help, whether that be employees you hire on a permanent or temporary basis or agencies and freelancers you outsource work to. Whatever you decide, just ensure you choose the right people for the jobs.
For a business to become more than it is, you need to take things seriously. Hopefully, with the advice above, you have some idea of where you can start to do this.
You may also like: What Are The Biggest Threats To A Business?