Click here to get this post in PDF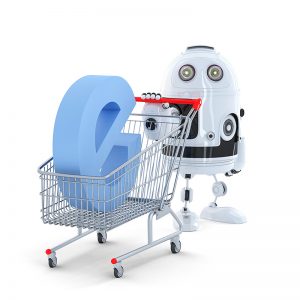 As we all know, the internet has taken the retail world by storm. It's done it to such an extent that many think it is slowly killing off the high-street, but that is a debate for another day.
Instead, today is all about those businesses who are considering taking on an ecommerce store, perhaps after tasting initial success in the offline world. If you are contemplating such a route, let's now take a look at some of the key considerations that you need to factor in before you take the plunge.
Is there a platform that's suitable for your needs?
It would be fair to say that the ecommerce industry has changed a lot over the years. When the internet was in its youth, companies would have to pay thousands to developers to create a platform that was suitable for their business.
Now, there are countless open source systems with Magento and WooCommerce being two of the biggest examples.
However, whilst these platforms do exist, you need to question whether or not they will work out of the box for you. If your products can be personalized in any way, or are custom to each user, you might need to make alterations to these platforms to facilitate this. Naturally, this is going to result in development costs.
Site security needs to be considered from the start
Once upon a time, this might not have been an issue, but nowadays site security is on the tip of everyone's tongue. There have been countless high-profile attacks on some established websites and with businesses now being threatened with more penalties for these breaches, you need to turn to some form of security.
Again, this is going to vary depending on the type of website you have. We would advise reading SiteLock reviews to help you along your way.
How will people find you?
This next point is all about marketing. Unfortunately, the "build it and they will come" philosophy doesn't cut it on the internet. If you don't get word of your business out there, nobody will find it.
On a more positive note, it's a lot easier to find potential customers if you set a bit of a budget aside. Whether it's through PPC, SEO or even advertising on social networks, you can quickly target your products at your exact demographics.
The payment processing factors
Finally, it all comes to the bottom line. Again, the payment processing landscape has progressed a lot over the years and you do have plenty of options available. Just remember that you will probably need to pay commission on your transactions though, whilst some might also charge you an upfront setup fee. It's also worth noting that it's not just credit and debit cards you can choose to accept on your site. The likes of PayPal and Amazon Pay are popular choices and the fact that these tend to be a little quicker to use means that they can help to increase your conversion rate.
You may also like: Business Technology of Today: Affordable Innovations You Need to Be Using