Click here to get this post in PDF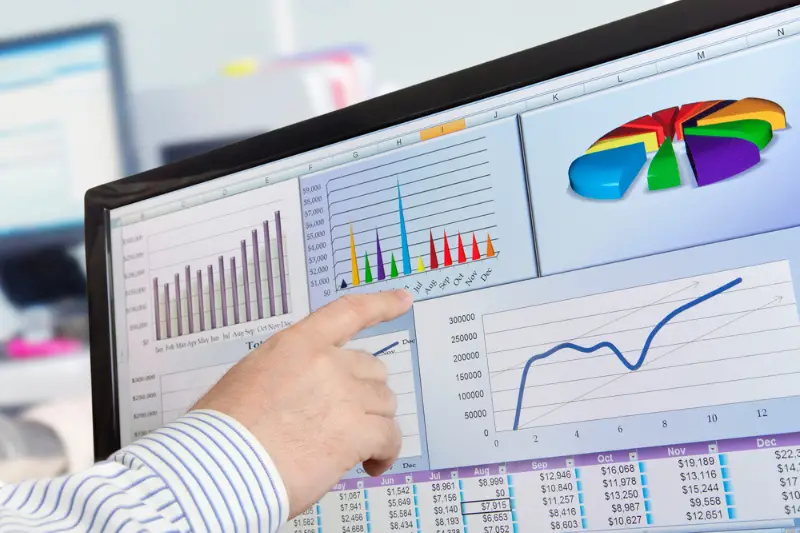 Are you a manufacturer who wants to optimize your e-commerce sales? Do you want to take control of customer data tracking, allowing you to make informed and effective decisions on the right marketing strategies for your brand?
With powerful workflow tools, efficient data tracking can be achieved, driving revenue growth and fostering customer loyalty. In this blog post, we'll discuss what manufacturers need to understand about creating an effective e-commerce sales strategy by utilizing data to effectively track user activity.
We will explore how to leverage important metrics and the steps needed to create an optimal experience for customers while maximizing results from your efforts. Learn all about it here!
Understand the E-Commerce Process: Identify potential customers and define their needs.
In today's digital age, e-commerce has become an important part of our daily lives. As an online seller, one of the first steps in the e-commerce process is to identify your potential customers and understand their needs.
By doing so, you can tailor your products and marketing strategies to match their preferences and increase your chances of converting their interest into sales. However, identifying your target audience is just the beginning.
To truly understand their needs, you must conduct thorough research to gain insight into their behaviors and purchasing habits. By doing this, you can effectively address their pain points and provide solutions that meet their specific needs, leading to a successful e-commerce venture.
Collect and Analyze data: gather data from customer visits and website usage to further refine target audiences.
Every successful business knows that understanding their customers is the key to sustainable growth. Collecting data from customer visits and website usage is crucial to refining your target audience. 
By analyzing this information, you can identify patterns, behaviors, and trends that can help you tailor your marketing strategy to reach the right customers. 
With the right insights at your fingertips, you can make more informed decisions that will drive growth for your business and ultimately create a more satisfying experience for your customers. Don't miss out on the valuable information that data can provide; start gathering and analyzing it today!
Set Objectives and Campaign Goals: Determine what you need to achieve with your e-commerce sales strategy.
To succeed in e-commerce sales, you need to have a clear idea of what you want to achieve.
Setting objectives and campaign goals is essential to ensuring that you're moving in the right direction and making steady progress towards your ultimate target. 
With a clear sense of what you need to achieve, you'll be well-positioned to make smart decisions, allocate resources effectively, and stay on track towards your long-term goals.
Utilize A/B testing: Try different strategies to see which work best in order to maximize ROI.
In the competitive world of business, maximizing ROI is crucial for success. One effective way to achieve this is through A/B testing. By trying out different strategies and analyzing the results, businesses can discover which approaches work best for their audience.
With this knowledge, they can then allocate resources towards the most successful strategies, leading to increased ROI. Utilizing A/B testing not only boosts revenue but also helps businesses stay ahead of the competition by continually testing and improving their strategies.
Track Performance Metrics: Monitor metrics such as conversions, click-through rates, and engagement levels to measure the success of your campaigns.
In today's world of digital marketing, keeping track of metrics is crucial to the success of any campaign.
From conversions to click-through rates, monitoring these metrics provides invaluable insight into how your campaign is performing. By regularly reviewing engagement levels, you can make informed decisions about where to allocate your resources and tweak your strategy to improve results.
Without tracking these metrics, you're essentially flying blind and missing out on important opportunities for growth.
Leverage Automation Tools: Use automation tools like chatbots or email marketing software for faster response times and more efficient customer support.
In today's fast-paced digital age, businesses need to be agile and responsive to meet the ever-evolving needs of their customers.
One way to achieve this is by leveraging automation tools like chatbots and email marketing software. By automating customer support, businesses can save valuable time and resources while providing faster response times to their customers. Chatbots, for instance, can instantly answer common queries while routing more complex issues to human agents.
On the other hand, email marketing software can streamline marketing efforts, allowing businesses to connect with their customers in a more personalized and efficient way. These tools not only increase productivity and efficiency but also enhance the overall customer experience, ultimately leading to higher satisfaction rates and better bottom-line results.
In conclusion, there is a lot that goes into successful online marketing campaigns. Various tactics can be used to reach both existing and potential customers, and by understanding the e-commerce process, you can create campaigns that are tailored to your specific audiences.
Furthermore, don't be afraid to experiment with different strategies through A/B testing and analyze performance metrics such as conversions and engagement levels in order to make informed decisions on how to best optimize your marketing strategy.
Finally, use automation tools like chatbots and email software to streamline processes and ensure more efficient customer support. The key is being open to change and finding creative solutions that will help your business reach its full potential in the ever-evolving digital world of manufacturing marketing.
You may also like: How to Build, Launch and Grow an e-Commerce Business Online
Image source: Depositphotos.com