Click here to get this post in PDF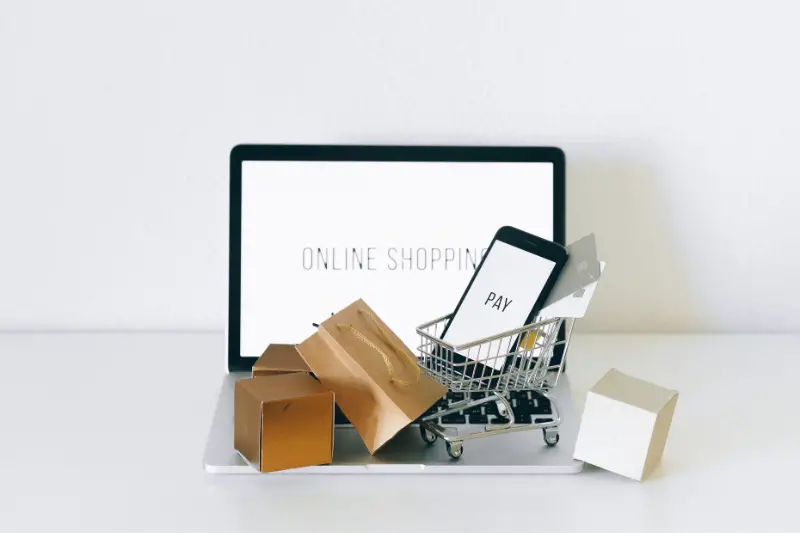 The competitive landscape of e-commerce is constantly evolving, and online businesses must adapt to stay ahead of the game. To maximize sales, e-commerce strategies must be optimized in various aspects of the online store, from website design and user experience to digital marketing and analytics. In this article, we'll explore top strategies for optimizing your online store that can not only boost your sales but also improve customer satisfaction and retention.
Compelling Web Design
Your online store's first impression is crucial, and a professional, inviting appearance will encourage users to stick around and shop. Ensuring a visually appealing and responsive design that translates well on all devices is paramount. Opt for clean, simple interfaces with clear calls to action and easy navigation. A visually cluttered store can overwhelm users and drive them away.
Seamless User Experience (UX)
Navigating your online store should be effortless and intuitive. By minimizing friction in the browsing experience, shoppers will easily find what they're looking for and be more likely to make purchases. Some practical UX improvements include clear product categories, efficient search functionality, transparent pricing and shipping policies, and personalized recommendations.
Use Popups to Help Increase Conversion
Smartly designed popups can be effective tools to encourage customers to sign up for newsletters or notifications about special promotions. A well-timed and visually appealing popup can significantly increase conversion rates. Integrating a popup app for Shopify on your e-commerce website allows you to customize popups to match your brand aesthetics and target the right audience, improving the overall experience while helping you meet your sales goals.
Engaging Product Descriptions and Visuals
Provide descriptive details and high-quality visuals to help your customers envision using your products. Keep product descriptions concise yet informative, and showcase multiple images or even video demonstrations to accurately represent the item. Remember, customers can't physically interact with products online, so the goal is to make them feel as close to having the product in their hands as possible.
Streamlined Checkout Process
Shopping cart abandonment is a significant issue in e-commerce. Simplify the checkout process to increase completed transactions and reduce the chance of customers bailing midway. Some effective methods include allowing guest checkout, providing multiple payment options, remembering customer information, and offering one-click checkout.
Prioritize Mobile Optimization
With mobile devices accounting for an increasing share of online shopping, your e-commerce site must be optimized for mobile use. Ensure a seamless shopping experience across all devices by using responsive design, streamlined menus, and thumb-friendly buttons and navigation. Additionally, ensure your mobile site loads quickly, as users are more likely to abandon slow-loading pages.
Integrate Social Media
Social media platforms are invaluable tools for e-commerce businesses. Leveraging these platforms can help you extend your reach and showcase your products to a wider audience. Encourage social sharing with share buttons on product pages and offer incentives for customers to share their purchases. Integrating user-generated content, such as customer reviews and testimonials, can also improve credibility and build trust.
Analyze and Learn from Data
Make data-driven decisions to continually improve your e-commerce strategies. Keep an eye on key performance indicators (KPIs) like conversion rate, average order value, and bounce rate. Use web analytics tools to track user behavior, identify patterns, and optimize your online store accordingly. Additionally, dive into customer feedback and reviews to refine your product offerings and address areas of improvement.
Offer Outstanding Customer Support
Excellent customer support is a critical factor in retaining customers and building a positive brand image. Ensure that your support team is responsive, knowledgeable, and empathetic to customers' needs. Provide multiple channels of communication, such as live chat, email, and phone support, so customers can reach out in their preferred method. Providing a comprehensive FAQ section on your website can also help customers find quick answers to their questions.
Implement a Loyalty Program
A well-designed loyalty program can encourage repeat purchases and improve customer retention. Offering rewards for frequent purchases or other actions, such as writing reviews or referring friends, can incentivize customers to remain engaged with your brand. To make your loyalty program more enticing, provide a range of valuable rewards, such as discount codes, free gifts, or early access to sales, that cater to different customer preferences and purchasing habits.
Utilize Email Marketing
Email marketing is a powerful way to maintain contact with your customers and drive repeat business. Utilize email campaigns to inform customers about new products, promotions, and exclusive deals. Personalize email content based on customers' browsing habits and previous purchases to offer tailored suggestions that resonate with their needs and preferences. Additionally, maintain a consistent brand voice and design across all your emails for a cohesive and memorable user experience.
Optimizing your online store is an ongoing process. By implementing effective e-commerce techniques and consistently evaluating your store's performance, you can significantly increase sales and cultivate a loyal customer base. Keep iterating, adapting, and learning from your data to ensure your e-commerce business thrives in this competitive market.
You may also like: Best Ecommerce Website Builders for Online Stores
Image source: Pexels.com