Click here to get this post in PDF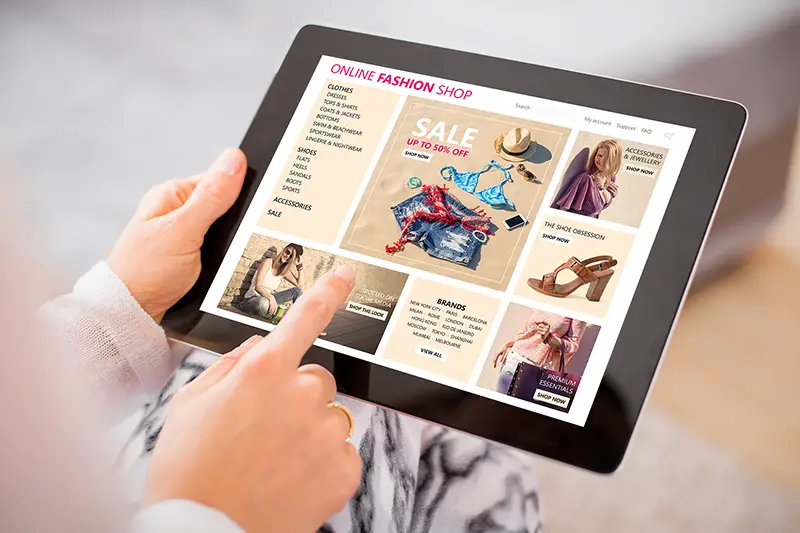 Online retail stores are earning more than they expected today. Forecasts in 2019 had to be adjusted to make market predictions more accurate. Back then, online sales growth was slowing down. Analysts were starting to believe that the retail industry will get back up. A year later, the pandemic started. They were disappointed again.
Online retail grew to $748 billion in 2020. It should have taken 2.5 years for the market to reach this number, according to analysts at FTI Consulting. But because people stayed home for a year, online sales ballooned. Unfortunately, the growth had a drawback.
The Cost of Return Deliveries
While online stores were enjoying the profits, they also suffered from the increasing demand for return deliveries. Customers who were not satisfied with their purchase returned the items they bought and demanded refunds. A Statista report revealed that the cost of return deliveries in the US amounted to $428 billion in 2020. And because you have an online store, you know how a profit loss feels like.
In this article, you can learn how to minimize returns and refunds on your online store. Find out what strategies you can apply, and which will work best for you.
Improve Product Descriptions and Information
Start with your products. Are you providing enough information about the products you're selling? If you're not, you're allowing customers to be disappointed with their purchase and thereby increasing chances of returns.
Your first strategy should be to provide enough product information that there's no more room for customers to ask further questions. It's your job to help your customers make a confident decision when buying. Don't rely on the manufacturer's product overviews. Take time to create your own. They can sometimes be technical, but often, that's what customers are looking for.
Don't forget to add the product photos. Include as many as you can. If possible, each angle of the product should be presented for customers to see.
You can also include a demo video to show customers how to use your product. If you're selling apparel or shoes, including a size chart. Include all information that you can.
Improve Customer Ratings
Customer ratings build trust between the seller and buyer. It proves that your customers are satisfied with the products you're selling. It is a great way of telling potential buyers that your store can be trusted to provide the right products and that you're not a scam. This can also help customers make good buying decisions.
To improve customer reviews, encourage your buyers to provide ratings for products they purchased. How? Give them rewards or discounts for their next purchase. Include them in special or exclusive sales.
You can also encourage customers to share photos, along with their reviews, of products they bought from your store. Just make sure that appropriate photos are shared. Stay away from overly edited pictures.
Improve Communication and Customer Service
For easy customer service, provide a FAQs section in your online store. Review questions and inquiries posted by customers and check which ones are frequently asked. Include those in your FAQs. You can also include them in your product descriptions. This can lessen questions from customers and, again, increase their buying decision.
Of course, it's also important that you answer questions immediately whenever your customers ask them. Be always ready to answer when they send messages.
And finally, provide complete contact information that your customers can tap into. You can provide a contact form, number, and address. You can also provide your store's social media accounts. Some customers prefer to send their messages through various social media platforms. Make sure to provide all avenues for your customers to communicate with you easily.
Improve Return Policies
If you're using an online selling marketplace such as Amazon, eBay, or Shopify, they provide return policies that you can adopt. Shopify provides an easy workflow for site owners. Such policies are often automated. Customers can fill out a request form. They can track their returns, and Shopify will notify them once the products are delivered.
If you're using your own website, make sure to provide a good return policy. It should include a return request requiring a detailed explanation of why a specific product is being returned. Improve the return process for your customers, but at a cost. As much as possible, don't provide free return deliveries.
Alternatively, instead of allowing customers to return products, you can compensate for the shipping cost or provide them with discounts on their next purchase. You can also give them store credits or kindly send them a gift.
Understand the Cost of Returns
A high return rate means your store is not performing well. It should be a warning to you. It should be an indication that you need to improve your online retail store. Try out these tips, and you might do that.
You may also like: Succeeding With Your Online Retail Store
Image source: Shutterstock.com