Click here to get this post in PDF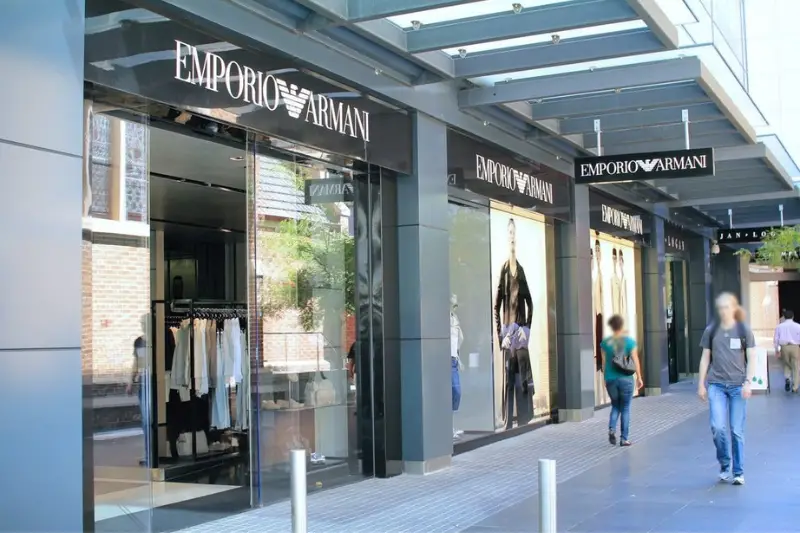 Creating a digital storefront that looks good and is easy for customers to use is vital for online businesses. It can help attract customers, build your brand, and increase sales. But designing a good storefront takes time and thought.
In this article, we'll give you seven tips to help you make an online store that people will love. These tips will help you make your store look great and work well!
1. Understand Your Target Audience
Understanding who your customers are before designing your digital storefront is essential. Take the time to research and learn more about them. Find out more about their preferences, expectations, and how they like to shop online.
Knowing your target audience will help you make smart choices about how your store looks and how it's organized. For example, if your customers are good with technology, they might like a simple and modern web design. But if they prefer a more traditional style, you can use warm colors and make it feel friendly.
Understanding your customers will also help you choose the right products to show and organize your store in a way that makes sense to them. Designing a storefront that connects with your customers will keep them interested and increase sales.
2. Create a Clear and Intuitive Navigation
Having an easy-to-use navigation system is vital for your online store. It helps your customers find what they're looking for without any trouble.
To simplify navigation, start by organizing your products into clear categories. Then create subcategories for each one. Think about how your customers would search for items and arrange them in a way that makes sense.
For example, if you sell clothing, you can have main categories like "Men," "Women," and "Kids." Each category can have subcategories for different types of clothing.
Ensure your navigation menu is always visible and easy to find on every website page. This way, customers can explore different parts of your store without getting lost or confused. Consider adding filters to help customers narrow down their choices. They can filter products by size, color, price range, and brand.
Creating a clear and easy-to-use navigation system will help your customers find what they want fast. This will make them happier and more likely to buy from your store.
3. Optimize for Mobile Devices
Testing your online store on different mobile devices will help you identify and fix any problems. Pay attention to factors like how fast pages load, how easy it is to navigate, and how well you can read the text and see the images on smaller screens.
By optimizing your online store for mobile devices, you make it easier for people to shop on their phones and tablets. This gives them a better experience and makes it more likely that they will buy from you.
Remember, a responsive design is essential. Your website will look good and work well on any screen size. Remember to simplify the checkout process for mobile users. Make it as easy as possible for them to buy what they want.
Optimizing your online store for mobile devices is crucial because so many people use their phones and tablets to shop online. It helps them have a smooth experience and makes them more likely to become happy customers.
4. Showcase High-Quality Product Images
Having attractive visuals is essential for online shopping. To catch your customers' attention and increase sales, showcase high-quality product images on your website.
Invest in professional product photography to make your products look their best. Another option is to use high-resolution images that the manufacturers provide. This ensures that the photos are clear and show the product details well.
To help customers see the products better, enable zooming features. This allows them to take a closer look and examine the products closely. You can also provide multiple angles of the product so that customers can see it from different perspectives.
Consider going the extra mile by incorporating lifestyle images and videos. These show the products being used in real-life situations. This can give customers a better sense of how the product will fit into their lives.
5. Prioritize Speed and Performance
In the digital world, speed is critical. Customers want websites that load quickly and work smoothly.
To make your digital storefront faster, you can do a few things such as:
Compress images
Reduce HTTP requests
Caching techniques
It's also essential to track and analyze how your website performs. This helps you find any problems and fix them. Slow-loading websites can make people leave and not buy anything, so ensuring your storefront is fast and efficient is crucial.
6. Leverage User-Generated Content
User-generated content (UGC) is a great way to market your products. Encourage your customers to leave reviews, ratings, and testimonials on your website. Positive feedback from others can influence buying decisions.
Make it easy for customers to share their favorite products or purchases on social media. Add social sharing buttons so they can post about your products on other platforms. This can spread the word about your brand and make it more trustworthy in the eyes of potential customers.
7. Provide a Seamless Checkout Experience
The final step of a successful customer journey is the checkout process. Make it easy for customers by keeping it simple. Reduce the number of form fields and steps they need to complete their purchase.
Give customers the option to checkout as guests to avoid creating an account. Show shipping costs, taxes, and extra fees upfront so they know what to expect.
Use secure payment gateways and SSL certificates to build trust with your customers. These help protect their information and make them feel more confident buying from you.
If you need help improving your checkout process, consider hiring experts. They can make sure everything runs smoothly, and your customers are satisfied. You can also check out various FreeUp pricing options and connects with freelance professionals who can help you improve your checkout system.
Enhancing Your Digital Storefront for Success
Creating an appealing digital storefront that attracts customers takes careful planning. Start by understanding who your customers are and making your store work well on mobile devices. It's also important to make your store fast and use user-generated content.
To make your store even better, create a smooth checkout process. Keep an eye on what customers say and use data to improve. By following these tips, you can improve your digital store and succeed in online retail.
If you found this article helpful, visit our blog for more useful information.
You may also like: How can you make your storefront more attractive?