Click here to get this post in PDF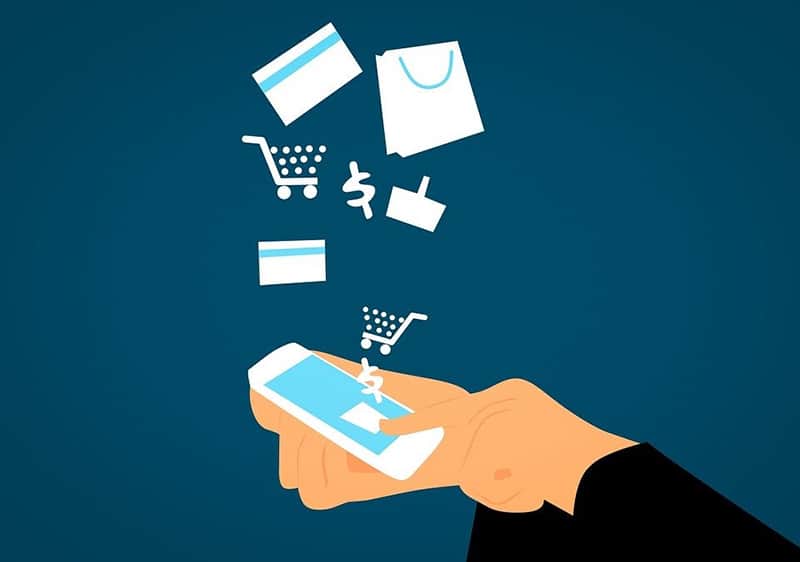 Image Source: Pixabay.com
If you are interested in starting an online business of your own, there is no better time than now to do it. We live in an era where consumerism seems to be at an all-time high. Everywhere you look you will find a business trying to sell you something and consumers are just as willing to try out the latest innovative products the market has to offer. They are even willing to wait for hours on end in line to buy the latest mobile phone, clothing line or makeup. This means any business that is able to meet the demands of customers today has great earning potential.
Online businesses have also seen considerable success, thanks to the Internet and smartphones. The great thing about starting an online store is that it does not require the heavy investment a physical store does. In addition to being registered as a company, all you need to do is make sure you have a great business idea, a home office, an internet connection, and some entrepreneurial skills and experience.
Successful online stores like Winc have done very well for themselves by offering customers a great online shopping experience. They offer a range of products at competitive prices, free delivery, and a flexible return policy. What more could a customer possibly want?
If you are thinking of following in the footsteps of some of such successful online businesses, here are 5 ideas for starting an online store that has great potential:
1. Launch your own clothing line
If you have always been told that you have a great fashion sense, why not launch your own fashion company? The great thing about clothing is that it is a necessity that we all need on a daily basis and the market is so huge with so many different segments that there is always room for new entrants who can offer something unique. You can either sell ready-to-wear clothes or make customized clothes by hiring a team of tailors. Now there are online selling apps out there for your help. There is also the option to give clothes on rent.
Benefits of a clothing business
Nothing has more earning potential than making products that people use every day.
It doesn't require high investment. You can start with a number of designs and then expand with time.
You get the chance to use your creativity and fashion sense productively.
2. Launch a Distribution Business
Do you think that you need a stock warehouse to run a distribution business? If you answered yes, you are mistaken. If you do not wish to manufacture your own products, you can work as a distributor by obtaining a product from a supplier and taking care of things such as packaging and distribution. You can add your own markup before selling it to the customers. A distribution business takes away the risk of starting a business from scratch with a completely new product.
E-commerce dropshipping is a very popular business method, whereby the distributor doesn't have to hold anything in stock. Instead, the customer's order and delivery details are transferred to the manufacturer, who ships the order directly to the customer. You can sell anything from fitness products, bags, to watches and baby products. 
Benefits of a distribution business
You don't have to physically store products, which means your cash flow won't get tied up in stock. The low initial investment is required.
Whenever a transaction happens, a third party puts the request and the remainder of the system is handled by you. Dropshipping eliminates many possible headaches for emerging entrepreneurs since they do not have to deal with things like tracking inventory or handling delivery.
You can operate the business from anywhere without a store. You decide where you want to work, whether it's your living room or a coffee shop down the street.
3. Sell creative art
One idea for an online shop is the creation and sale of pieces of art that you produce yourself. If you have a creative mind, this is one excellent way to use it productively. Maybe you knit the cutest sweaters, make colorful wall art, or are great at calligraphy – all of these skills can definitely be used as a new business idea.
Alternatively, if you have a way of finding the most unique art pieces that people are immediately drawn to, you can work as an art dealer. If your online business grows, you can even open your own art gallery. The possibilities are endless!
Benefits of selling creative art
There is no direct competition as every piece of art is unique. You can also charge higher prices as a result, increasing profitability.
Creating art as an artist is not only an experience–it's a way of life. This is your opportunity to turn your creativity into a stream of income and possibly something that can transform your life.
4. Become an Independent Designer or Writer
Writers, developers, and designers can start a company based on their skills. You can use your talents as a freelancer by supporting people worldwide with their ventures (and of course make money for yourself in the process). Freelancing does not involve binding yourself to the same kind of work for months; you will usually be working with a range of clients on a range of different projects.
Benefits of independent online work
You choose which projects you are interested in and work from anywhere, according to your own schedule.
Freelancing is an ideal way to build your portfolio and get some real experience in a variety of industries if you are new to writing, designing or developing. Additionally, you may discover that you have a talent or a knack for something that you never anticipated.
5. Sell Courses Online
Virtual teaching is a great way to earn online. All you need to do is make a video talking about a topic you know, and host it on your own personal website. While it takes an effort in preparation, you can earn decent money if you manage to create a useful video tutorial that people find useful enough to pay to learn more about.
Brainstorm a subject you know well enough about to teach others and start creating your first online course. This could be anything from music production, social media marketing to web development – anything that you can teach and people are interested in learning.
Advantages of selling an online course
You only need to put in your time and effort once and continue earning from it. Depending on the complexity of the topic, it will take a few days or weeks to create an online course while the profits can be collected for months.
Wrapping UP
In today's world, thousands of entrepreneurs are able to make sufficient profits virtually, from anywhere in the world, by running their own online store. If you have a business idea that matches your skills and strengths, it is worth launching it into the market. Do your research into what makes a successful online business, set up your store and watch where it takes you. It might just make all your business dreams come true!
You may also like: What Should I Include in My eCommerce Business Plan?