Click here to get this post in PDF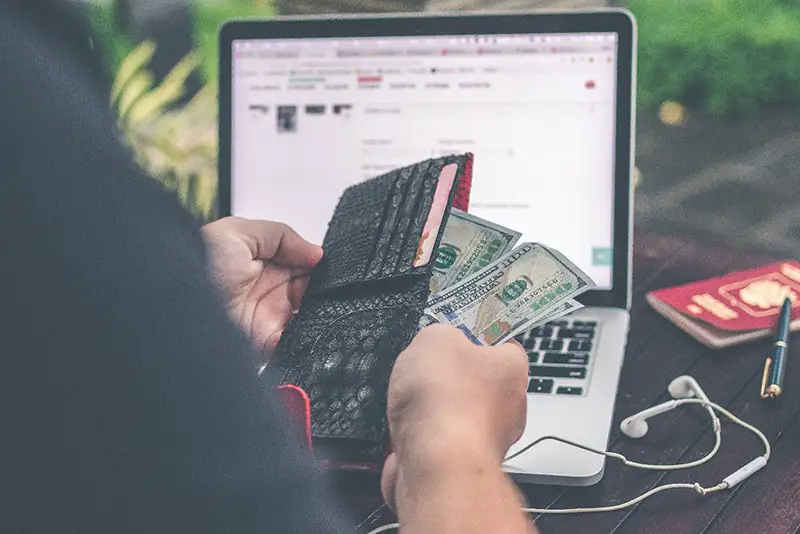 According to Statista, in 2017, about 1.66 billion shoppers used eCommerce websites and app to purchase goods and services. This number has only increased over the time.
Bottom line is, eCommerce is a mammoth market for entrepreneurship, and one of the trending business ideas in 2019 would be to create an online store and grab a share of the big pie. In this article, I will talk about two easiest ways to create an online store and make money from it.
The first way: Sign up on a eCommerce marketplace
Selling on an already established marketplace is the easiest way to earn from the eCommerce market. It is a massive market and have already helped many small and big sellers to generate a handsome revenue. Like a shopping mall, where you setup a shop and pay rent to the mall owner, eCommerce marketplace model works in the same way. You will sign up as a seller an online marketplace like Amazon, Etsy, or eBay and sell stuff. Ultimately, you will pay the commissions in different forms.
However, this article is not about selling on a third-party site. I aim at suggesting an easy way to build your own marketplace or eCommerce site and earn without paying commissions to a third-party site.
The profitable way: How to create an online store?
Best profits are made through entrepreneurship. If you aim at making huge profits, selling on a third-party site is not enough. You need your own site where you can claim the whole revenue for yourself.  Hence, we will proceed step by step and discuss everything you would need to know about the whole process-
Step:1. Select a website builder for your business
The best way to develop an eCommerce website is not developing one from scratch. Would you waste so much time, money, and effort on doing what already been done by others?  So how to create an online store?
Go for a turnkey website builder. A website builder is a readymade eCommerce software that acts as a platform for your overall website requirements. It comes as a base with all the necessary features to create online store without coding from scratch.
There are many website builders in the market developed on Java, core PHP, ASP.net and others. However, the best option I found are the node.js eCommerce platforms. Node.js is not just scalable to make huge websites like Amazon, but also have been used in most secure payment processors like PayPal. You can guess the level of security in Node.js from this information. Moreover, with asynchronous coding style, node.js offers great flexibility to add as many new features without breaking the existing codes.
For any scale of e-commerce business, I would suggest you to verify if your selected node.js website builder has the following features by default or is flexible enough to include them as add-ons:
Product management: For Product upload and listing. 
Check out management: With integrated shopping cart and payment gateways.
Order Management: For order status update and invoice generation.
Product delivery management: For shipping method assignment and delivery status update.
Return Management: For return related process such as return Method, Return Type, Return Status update, Refund-tracking. 
Review Management: For user-generated content like a product review, seller review and rating.  
Few of the examples of eCommerce and related services running on Node.js are Amazon, Netflix, eBay, PayPal, ZenDesk, Udemy, and many more.  Depending on the requirements and investment, you can choose any Node.Js based turnkey website builder from the market. 
Step:2. Choose the domain name suits your brand
After selecting the best Node.js platform to create online store, the next job is getting a business-friendly domain name that suits your brand. Fine tune your inclinations and go for best domain names that represents your business. You should pick a name that is-
Available as .com
Easily remembered
Short and easy to type
Easy to say
Unique from other brands
After picking the right domain, check on the following additional and necessary requirements-
All variants of the domain should be available. Buy all variants to prevent other businesses to setup a duplicate website like yours (.com, .net, .us, .uk, .info, .org etc)
Social media accounts should be available on the same name.
Step:3. Select the perfect Server to host your website
Server selection very crucial for eCommerce websites. It should be reliable and competent to tackle the heavy loads. You can find the following choice in the market for website hosting:
Shared servers: Avoid them. They are slow and not suitable for heavy loads.
On-site servers: Go for rack servers if selecting such servers.
Hybrid cloud servers: You can set up your own server infrastructure and have the facility to scale
Elastic cloud servers: suitable for eCommerce websites. Such servers offer dynamic up-scaling and down-scaling of servers on the requirement. You need to pay only for what you use.
Which one is best?
It depends on your requirements, load expectancy, and budget. Go for any server that offers the following facilities:
Dynamic scaling of server space.
Flexible Service level agreement (SLA).
Secured with PCI-DSS complaint and SSL compatibility.
High Server uptime
24×7 IT support
Step:4. Setup the monetization method
Want to make money with your eCommerce business? Can't do that without payment methods. To start an eCommerce business, you need an efficient method to manage the cash flow in and out of your business. You need a payment method.
Most of the eCommerce websites offer payment system like Cash on Delivery, credit card, debit card and net banking. However, these days, new payment methods are also getting popularity in different countries.
Buy now Pay later: credit system to pay for the products after one month.
EMI payments: Pay for the products in equal instalments.
UPI Payment: popular in south Asian countries like India. Customer make payments using a unique virtual payment address that is linked to their bank accounts.
Wallet payment: Using crypto currency, eCommerce websites offer their own digital wallets loaded with money from the bank accounts. Example, Amazon Pay.
You will need payment processors and gateways to facilitate online transactions. Some popular payment gateways you can choose from are-
PayPaL
Fastcharge
First Data Corporation
BluePay Processing
Authorize.Net
How to choose a Payment processor?
Go for the payment gateways and payment processors that offer following aspects –
PCI-DSS compliant.
Equipped with Fraud Safety methods: 3D Secure PIN, etc.
Service fee: Better the features, the bigger fee they charge.
Support for most of the Payment methods and banks.  
Step:5. Plan the shipping strategy
Shipping is an important factor for success of an eCommerce business. The more are the shipping options, more is your coverage. Spend time researching on the following aspects and decide a shipping partner and method that suits your requirements-
Geolocation to cover
Size of the products you aim selling
Speed of the delivery
Type of packaging for the products
Depending on the above factors, you can partner with the shipping companies that offer the services such as-
General Registered courier
Same day delivery
Scheduled delivery
Step:6. Check on the following checklist
Once done with the setup, check if the following additional setups have been done. These aspects can decide your success by giving an upper hand against the competitors.
Support for multiple languages
Support for multiple currencies
Support for multiple time-zones
Update your store policies.
Get shoppers to write reviews and give ratings
Step:7. Add products to your site
Every eCommerce website builder offers two way to upload products-
Direct upload- Upload one-by-one through an interface with different forms.
CSV upload- Upload in bulk using CSV files.
Always go for the eCommerce platforms that offer both the features. You would need both aspects in various differing situations. In both the options, you would need filling the details like product price, discount %, product category, special price, assigned shipping methods, payment methods, product description, shipment size, etc.
Step:8. Promote your site
Once you setup your store with all the products ready for selling, you would need buyers. Don't make any mistake by waiting for sale to flow-in. People will buy from your store, only if they know about it. And they will know about it, only if you market it properly.
Promote your business using different channels and explain the benefits you offer to your customers. Let them know about your cheaper rates, cheaper shipping, quick product delivery, product quality, uncompromised customer support and flexible return policies.
Bottom line is, whether you consult a marketing agency, SEO agency, or do it by yourself, the promotion must establish your business among the targeted audience.
Step:9. Make 1000 pounds within a month
E-Commerce is a competitive market. It is tough to establish your business in a short span of time. However, you can give your best and try out best practices to get higher visibility among the targeted audience. 
Synchronise your web-shop to Google and Bing Shopping
Sign up on Google and Bing offered search engine Ads. These Ads offer great visibility to e-commerce products from different stores in the formats of eCommerce product listing. Something similar to this-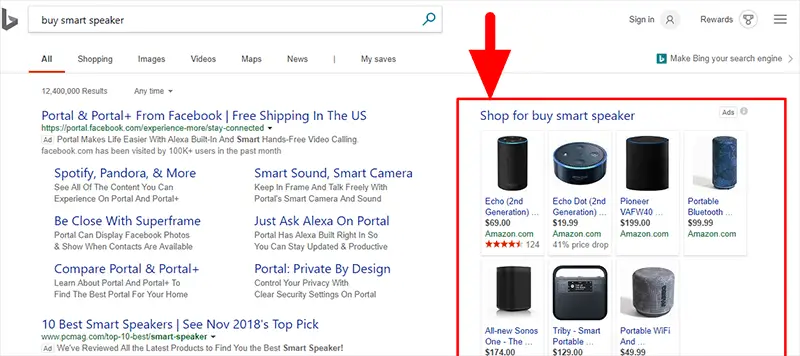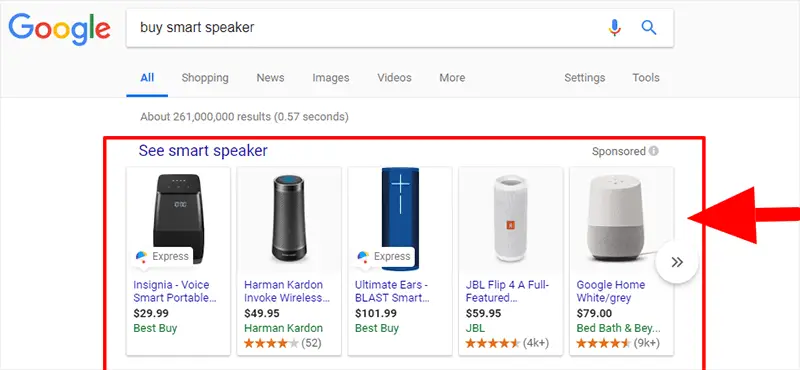 You will need Google Merchant account to upload your Ads on Google. You can upload the feeds using two ways:
Manual – through Google Merchant account.
Automatic – Using a plugin that automatically feeds the products listed on your web-shop.
Sign up for Google AdWords. Running a Google AdWords campaign can give extra visibility to your products until you start ranking up on search engines.  With Paid Ads targeting on Google's search engine, you can get a sponsored visibility of your products with the targeted keywords. Same goes for Bing's SERP Ads.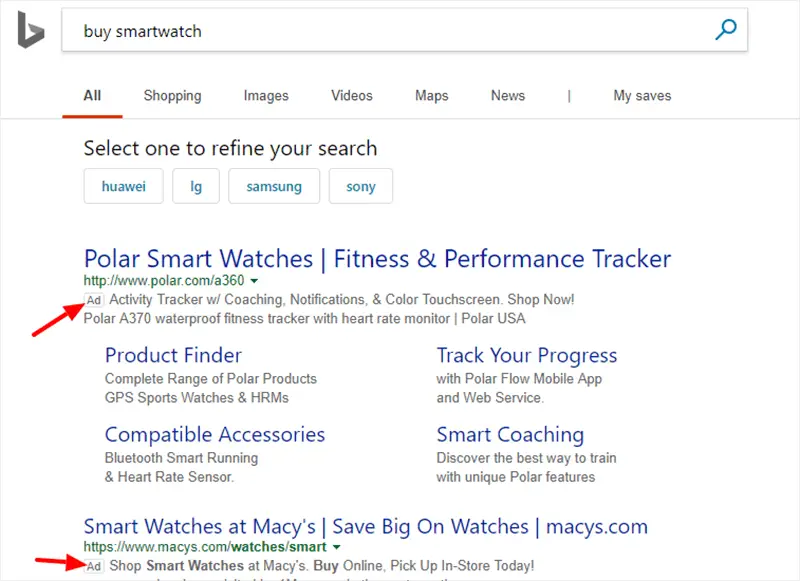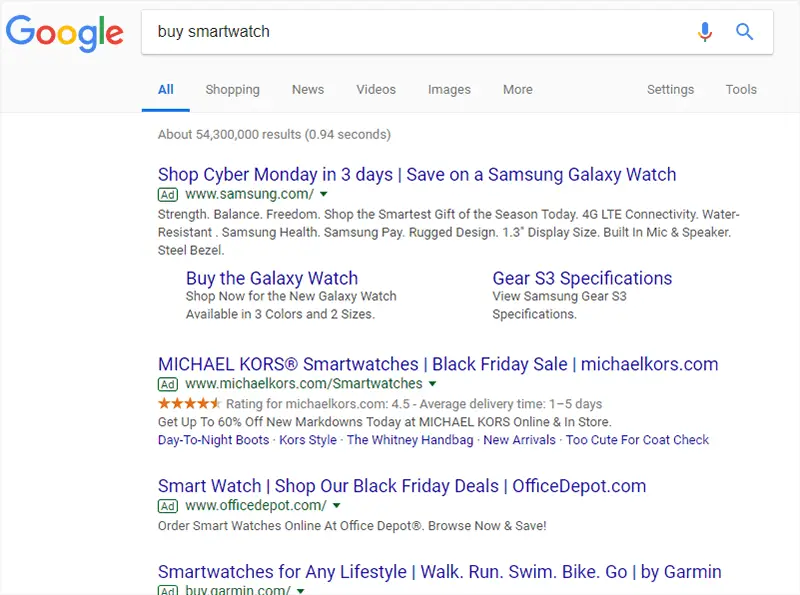 Besides Google and Bing Ads, you can also target different networks for dynamic Ads re targeting.  You can go for Facebook and Instagram Ads for social media re-targeting.
Here is the way to set up your Google Ads for starter- How to set up your first Google display marketing campaign?
Do not ignore manual re-targeting through lead generation
You can use an array of methods to re-target the website visitors manually and collecting the leads. Use the following lead collection methods:
Track Shopping cart abandonment
Add Newsletter subscription forms
Add exit pop ups
Add back-in-stock subscription forms
Send price drop alerts
Following is an example of how Fab uses re-targeting to reach out its abandoned cart customers.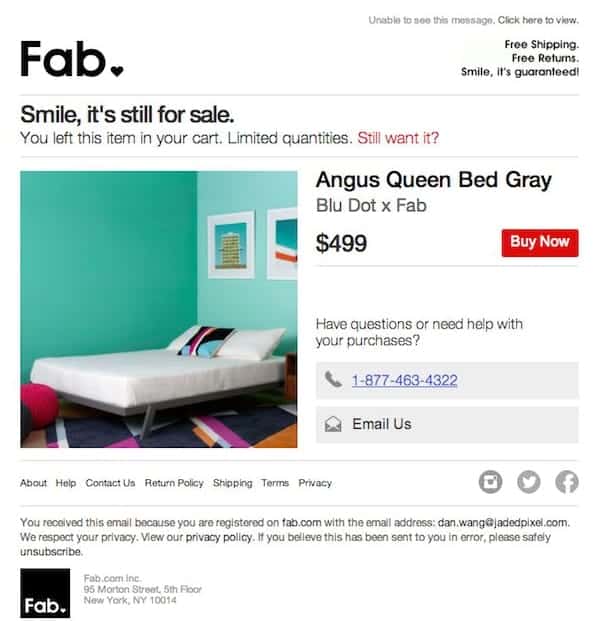 Paid traffic is important for new businesses. However, you cannot keep spending your returns for a long time in Paid Ads. Eventually, you will need people to find your store organically. This is where SEO would not only save your expenses on paid Ads, but also give better traffic in the long run.
Adopt an effective eCommerce SEO strategy and concentrate on the following aspects for the broader picture-
Grow your domain Authority
Try to rank on relevant keywords
Optimize product pages for SEO
Use content marketing
Migrate site to HTTPS
Write SEO friendly product descriptions
Create landing pages for Ads
Write SEO friendly Product URLs
Optimize for mobile viewing
Conclusion
Nowadays, the process to create online store is neither tough nor lengthy. E-commerce website builders have made things easy in this regard. However, the major challenge starts when you are trapped in wrong methods at the beginning. Don't go for black-hat SEO, click-baiting, Fake offers etc. just to get traffic.
If you wish to establish a name like Amazon, Etsy, and eBay, keep things simple, and be genuine with your business. It is tough but not impossible to survive and earn when bigger names are already there. Offer something new and unique. Customers want their products at better prices, and in better quality. It doesn't matter who is selling it unless it is a business which sticks to its commitments and social responsibilities. Give it a try, it is always possible to establish an eCommerce business in 2019 with an honest and wise approach.
You may also like: How to Increase Your Sales Rank on Amazon
About the Author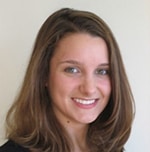 I am a professional blogger, guest writer, Influencer & an eCommerce expert. Currently associated with ShopyGen as a content marketing strategist. I also report on the latest happenings and trends associated with the eCommerce industry.
Email : jessicabruce636@gmail.com
Follow me on Twitter @Jessicabruc  (https://twitter.com/Jessicabruc)