Click here to get this post in PDF
When running an online store, most of the time, we are competing against some of the largest retail companies in the world, such as Amazon. But that is not something that should discourage you in your entrepreneurial career. The task may seem impossible, but it really isn't. Instead of competing directly against them, the traditional way, the way we must go about it is by being smarter than them and find a product niche for your online stores.
But how can you find such a product niche? Well, that is what we'll be exploring briefly here in this article, so you can go on your journey towards success!
1. How is it possible to compete against giants like Amazon?
By its sheer size & scope, Amazon can't be on top of all the information it receives all the time. It's not uncommon to see the mega-company struggling to keep up with all of the products it offers online. In reality, it's impossible: contrary to popular belief, Amazon doesn't carry all of the products themselves. Most products being sold there come from affiliate marketplace sellers called simply "Marketplace Sellers" from Amazon.
Those must pay some hefty fees to Amazon to use their infrastructure and platform. That's when opportunities start to pop up for us, the regular e-commerce stores. Amazon prices can spike in price because of those fees, and be very uncompetitive. So finding a product niche that Amazon is overlooking becomes an excellent strategy.
High prices mean that other online retailers can compete with Amazon for the same product. So, in the end, price is one of the most important factors (if not the number 1 factor) people consider when choosing a product and a retailer.
2. Overlooked Product Brands
The first thing we must do is to find the product niche that Amazon is overlooking but that other retailers are selling. The number of brands that Amazon lists is a limited number. Despite what many people think, the giant doesn't sell everything from every brand, and that's very good for us. With that in mind, we must find this overlooked product niche brand and use them to our advantage.
So, start this research by searching Google for the product niche phrase you want (for example, search for "fidget spinners"). Completely ignore the "Ad" results at the top, but go to some of the high ranking pages and write down what brands they are carrying there. You have your brands from the Google search, now is the time to research the same brands over at Amazon. Go on their website and search for the exact same niche phrase (in this example, "fidget spinners"). Take a note of the brands that Amazon is offering.
Now you should have the results of your research: if the Amazon store carries most product brands or more than the other retailers, that's not good. On the other hand, if the Amazon store has fewer product brands than the other retailers for what you wrote down, that's good! We're looking for products that Amazon is only carrying a couple of brands, half or less than half of your list; that is the ideal scenario for your product niche.
3. Finding the right priced product niche
Let's say you have a good niche idea in your mind now and decide to go and use this knowledge to your advantage. The only thing is, Amazon can afford the cost, and they make insanely high volume sales every day (even though they had a decline in 1Q of 2022), and we most certainly do not. Our sales are low volume, which means we must maximize our profits for each individual sale we make.
Because of that, we must focus all our energy on finding the products that will give us the best ROI (return on investment) possible. The products that can give us more than 20% profit margin, and are high-priced enough so that this profit is good money every time.
So, for your product niche, you must find something with a higher price and not just something that Amazon is overlooking. Choosing a cheap product that was overlooked can be a good strategy to make sales, but not for making money: cheaper products need to sell a lot before being really lucrative. We're talking about dozens or hundreds of sales every day, so choose a product you only need to sell a few times a day to see a good profit.
4. Conclusion
That was a quick strategy mini-guide for your online store to be able to compete with Amazon, and find something overlooked by them and start making good sales. But that's only the beginning: there's a lot of information that we just can't include here. Information that can be the difference between a 6-figure business, and frustration.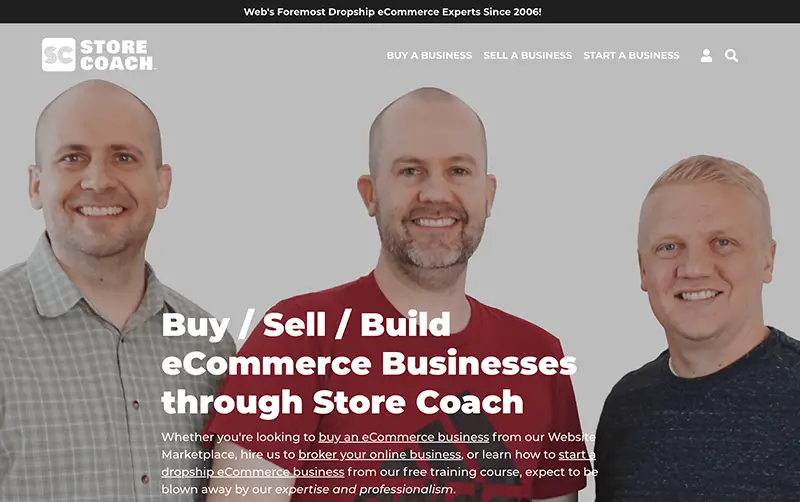 Want to know more and master all of these strategies? Store Coach has your back, don't worry. Check out their free course on StoreCoach.com and be prepared to succeed on your online store journey!
You may also like: A Guide to Selling on Amazon