Click here to get this post in PDF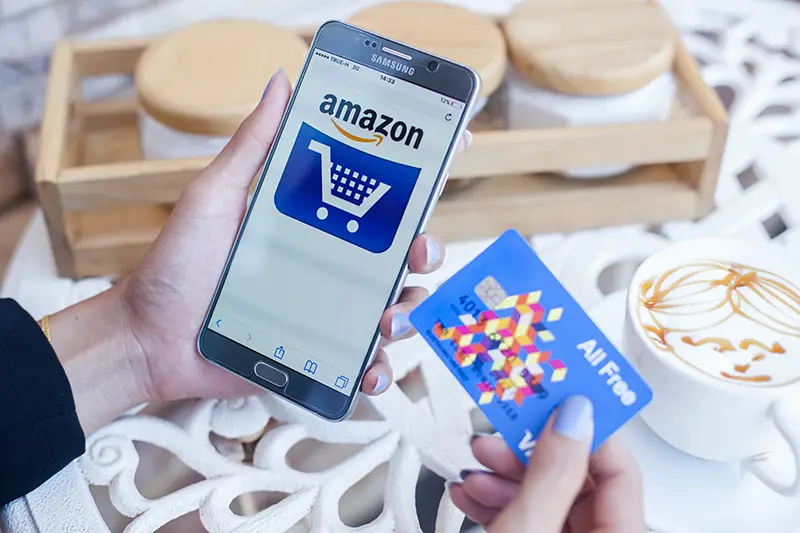 Considering selling on Amazon – here are some great tips to do well.
1. Excelling at Customer Service 
Amazon puts a lot of focus on customer service. Customers like that too. Many customers say that customer service matters more than the price and product.
This is why it is important not to skip this bit or put it off until later. You need to sort it out before you get started.
Customer service can also affect your sales sometimes and also the Amazon best seller's rank. When you get more positive reviews, it improves your chances of making more sales. Your products are going to rank higher, and this will lead to more sales.
Customer service is not that complicated. This involves things like responding to customers promptly on their reviews and feedback – even if they are negative. It is even better for your business to respond to negative reviews compared to the positives. The goal here is not to argue with the customers but to show understanding and empathy.
Customer service will also include things like return policies (this is important for your customers) and shipping fast. Shipping your good fast is good customer service. If you fail when it comes to this, the customers will not give you a good review, and it is hard for them to come back.
It is very important to get your feedback management right.
Make the most of your Amazon listings and improve your sales with Amazon Agency 360.
2. Nailing the Packaging and Branding
Packaging is, most of the time, an afterthought for many Amazon sellers. This doesn't make sense because product packaging is very important.
If you don't do this right, then the orders – once shipped – might not make it to the customer who paid because of customs.
Amazon is open to the world, which means anyone can order from anyone. Someone might buy your product from Germany, Bolivia, or Japan; no one knows.
Keep in mind that different countries have different product packaging requirements. If you don't meet the requirements, like forgetting to put the sticker on an item, customs can design to seize the products.
Branding is important because it allows you to connect with your customers. If your customers become familiar with your brand, they are more likely to remember and return to your store anytime they need something.
3. Being competitive with your pricing 
Pricing is one of the toughest things when running a business. The price shouldn't be too high because people won't afford the products, and it shouldn't be too low because you can easily end up playing yourself.
You have to be competitive.
If you are not selling exclusive and unique items in your store, then consider using Amazon repricer because it allows you to have competitive pricing.
4. Inspecting Your Goods
When sourcing products from various suppliers, you need to make sure you have quality stock.
If the customer ends up receiving an item that is below the expectations, they are going to return it and you end up with negative feedback. It is a good idea to learn how to deal with negative feedback.
There is a good chance you won't get to meet your suppliers. The deal is going to involve a lot of cash, and that is why you have to check the goods before the payment is processed.
5. Determining your Fulfillment Strategy 
When you are dealing with an online store, it is vital to ensure the product gets to the customer in the shortest time possible. When dealing with Amazon, keep in mind that there are some expected standards you have to meet. You might have to deal with penalties if you have poor operational metrics.
There are several fulfillment metrics that Amazon tracks. The percentages of orders; that hit expected shipping date, expected delivery date, received the first carrier on time, shipped with correct shipping method, the refund/return rate, etc.
When you exceed the target of the above metrics consistently, you eventually qualify for Guaranteed Delivery, and your lead time is lowered to less than 24 hours. This is good for your sales, and your listings are going to be elevated and more likely to be awarded the Amazon Buy Box.
If you miss the target, you have to deal with product demotion and penalties. A strong logistics operation is going to impact your sales directly. If you want to determine your warehousing and fulfillment strategy, then consider your business plan and ultimate sales. It might be better to work with Amazon FBA (this is a good option for those only selling on amazon), open your own warehouses, or a third-party logistics (3PL) fulfillment provider.
If your goal is to sell on Amazon, then the best option is choosing the Amazon fulfillment services because of both quality and price. When you use FBA, you qualify for Prime automatically. There are some instances when working with 2PL is beneficial. Some common reasons include when you have a more nuanced Amazon strategy, or you have other sales channels apart from Amazon.
You may also like: How to find profitable products to sell on Amazon FBA in 2021
Image source: Dreamstime.com