Click here to get this post in PDF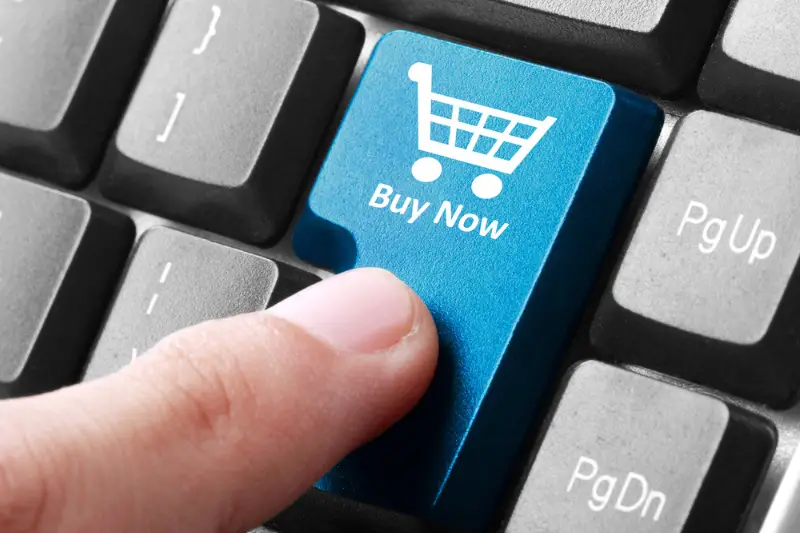 So, you have finally taken that important step and added your products to Amazon and now you can sit back, relax and watch your sales go up, right? Well, that certainly does sound amazing, but it's actually not how things work in the world of e-commerce. While nobody can force you to put in some more effort into it if you don't feel like doing it, the truth is that you should do your best to step up your game if you actually want to see any success.
While being on Amazon is certainly a smart decision, since this website accounts for almost half of all online sales, the simple fact is that just being on it won't do you any good. Sure, you might get some odd customers here and there, but if you really want your sales to go through the roof, you will have to do much more than simply add your products to this website. Let me cut to the chase and tell you immediately what it is that you should focus on.
To put it simply, you should focus on winning the buy box on Amazon, because that's exactly how you will manage to increase your sales and be rather happy with the results you are achieving on this website. If, however, you have added those products there just for fun and if you aren't actually interested in making a lot of sales, then you can certainly ignore this whole article. Oh, who am I kidding? There's absolutely no way that you aren't interested in making sales here and the buy box is just what you need to make things happen.
What Is The Buy Box?
Before we get any further and start talking about certain Amazon software tools and repricers, let us first make it perfectly clear what the buy box is. After all, it's not like you want to start chasing something before figuring out what it is and whether it can be useful for you at all. That would be complete nonsense, wouldn't it? Well, if you read this, you'll see that chasing the buy box is definitely not complete nonsense.
Basically, the Amazon buy box is the white box that can be found in the top right corner of the product pages and that features the "add to cart" button. If you try to make a parallel with land stores, then the one found in this box would be the store that stands out a mile from all the other ones and that attracts all the customers even though the stores are all located right next to each other. Does that sound like some magical superpower?
I can see why it might sound that way, but the simple truth is that there is no magic involved here. The buy box is, instead, something you earn, and you win fair and square, meaning that you cannot rely on fairies and other magical creatures to bring it your way. I know that you are probably now wondering one other thing and it might be confusing you.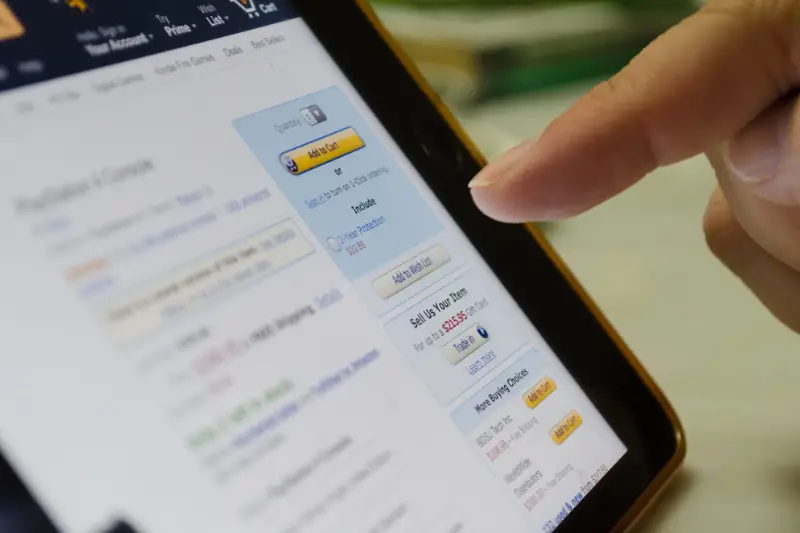 Isn't the "add to cart" button available for every single product listed on Amazon? Well, I can't argue with that, but here's something that you might not have understood. Every single product is sold by more merchants, meaning that there are people competing to be the seller of the particular product that you are thinking of buying. Care to guess who wins? If you guessed "the merchant featured in the buy box", then you have definitely guessed it right.
So, when you decide to become a seller instead of a buyer on Amazon, you will certainly need to think about winning the buy box, because that is the only way for you to actually be successful in your selling endeavors. Remember, though, that there can be only one winner for the particular product that you are selling, meaning that you will certainly need to work hard in order to stand out from the crowd and be the store that gets the profit.
Fortunately for you, there are some tools that might be of help here: https://infosoftwaretools.com/
How Can You Win It?
There is absolutely no doubt in my mind that you are now interested in winning the buy box, but let me be perfectly honest here. It takes a lot of hard work and commitment to be featured in that little magical spot that helps you make the sales. Of course, just because it takes a lot of work, it doesn't mean that it's impossible, so don't give up on this just yet. In fact, you should never give up on it, because I'm sure that you'll be able to get featured there once you get the hang of everything and learn how to do it.
When just starting an e-commerce business, things can get extremely confusing and you might get really overwhelmed with all the tasks that you'll need to complete. Yet, it will definitely all be worth it once you win the buy box since this little magical spot accounts for close to 90% of all Amazon sales. The only question is how you can actually win it. So, let me try and answer that for you.
In order to make it happen, you'll need to keep a couple of important things in your mind. Unsurprisingly, the price is one of the most significant factors to take into consideration. To put things simply, Amazon is known for offering great value to its customers at low prices. This is because the market is certainly extremely competitive, and merchants are doing their best to keep their prices low in order to stay competitive and actually make some sales.
Of course, in addition to the price, you will have to ensure that your customer service is excellent, meaning that you will need to be responsive and ready to dispatch the orders as soon as possible, as well as ensure that the products stay in perfect shape when delivered to the end address so that you don't get any complaints. Speaking of that, having a great history of successful selling is certainly going to bring you a step closer towards winning the buy box. So, those are the factors that you need to consider in order to be eligible for this special feature.
What About Repricing Tools?
As I have briefly mentioned above, there are certain pieces of software and some tools that can help you win the buy box. We have already made it clear that the price plays an enormous role here and that staying competitive in that regard will actually help you get featured and be the one merchant that gets the sales. However, you aren't capable of tracking all the prices and frequently changing them all on your own, because that would consume too much time and would actually be humanly impossible.
Lucky for you, there's no need to do all of that manually since there are programs that can help you. This basically means that you should look for some of the best Amazon repricers software or best repricers tools in order to actually stay competitive and succeed in winning the buy box. If you aren't sure what these tools can in fact do, let me offer a quick and simple explanation.
I suppose that you might have guessed this yourself but let me make it clear just in case. Essentially, a repricing tool regularly adjusts your prices in order to keep them in line with the competition, meaning that you won't be found offering certain products at much higher prices than your competitors, which can certainly make a huge difference. These tools don't only offer an analysis of the costs, but they automatically reprice your products in order to make them stand out from the crowd and be eligible for the oh-so-wanted buy box.
How To Find The Right One?
After realizing that a repricer tool might just be what you need, you will probably resort to searching for one right away. That's when you will most likely get even more overwhelmed than you were before because, just when you thought that you had things figured out and that there's only one simple thing left to do, you'll realize that making this choice is actually anything but simple. There are so many different repricers out there that you will find yourself unable to make your decision on which one to use. Here's some news for you. Everybody's been there at some point.
That should put your mind at ease  because it means that you will be able to find your perfect tool just as long as you take the time and put in the necessary effort into searching and choosing. There are certainly some significant elements that you need to take into consideration in order to find the perfect repricer for you, but there's no doubt in my mind that you will succeed in this endeavor if you are committed enough to it.
Since winning the buy box is your ultimate goal (additional info) and since achieving that is pretty much impossible if you don't manage to stay competitive with your prices, a repricer tool is certainly not something that you should give up on, no matter how difficult the searching process might get. Let me, however, give you a few tips on how to find the best tool for you, so that I can try and make that whole process at least a little bit easier. Read on to find out what it is that you should do in order to make the right choice.
1. Check If It Is Associated With Your Marketplace
When choosing this piece of software, it's important to check whether it is actually associated with your particular marketplace, i.e. Amazon in this case. Now, if you ask anyone, they'll tell you that almost every repricing tool is associated with Amazon, but if I were you, I'd do some research before taking anyone's word for it. This is because you want to find a tool that can be integrated with other Amazon services and solutions that you are using, such as the inventory management tool and similar ones.
2. Check If There Is A Trial Period
If you were expecting these pieces of software to be free of charge, then you certainly don't know how business is done. Okay, okay, I guess you do know how business is done, since you are actually running your own and trying to succeed on Amazon, but here's the point. You cannot expect these tools to be offered for free, since the value they provide is certainly of huge importance. Yet, the best part is that these will definitely be cost-effective.
Even so, you probably aren't ready to pay for something without first checking it out and seeing whether it works for you or not. That's why you need to search for tools that offer a trial period because that's the best way for you to check things out without paying anything in advance. A lot of great repricing tools will offer a trial period, so make sure to find those and check them out instead of randomly paying for a piece of software that might turn out to be of poor-quality afterward.
3. Consider The Budget
While we are on the topic of budgets and free trials, let me give you one last tip that you should keep in mind when choosing this particular tool for you. I understand that you want to get a piece of software that will finally win you the buy box, but this doesn't mean that you should be ready to pay just any price for it. In fact, you need to be mindful of your budget now that you are running a business, so make sure you determine in advance how much you are ready to spare for such an amazing tool and then look for those repricers that fall within the range that you have determined.
You may also like: Resources to Know to Help Analyze the Market on Amazon
Image source: Depositphotos.com