Click here to get this post in PDF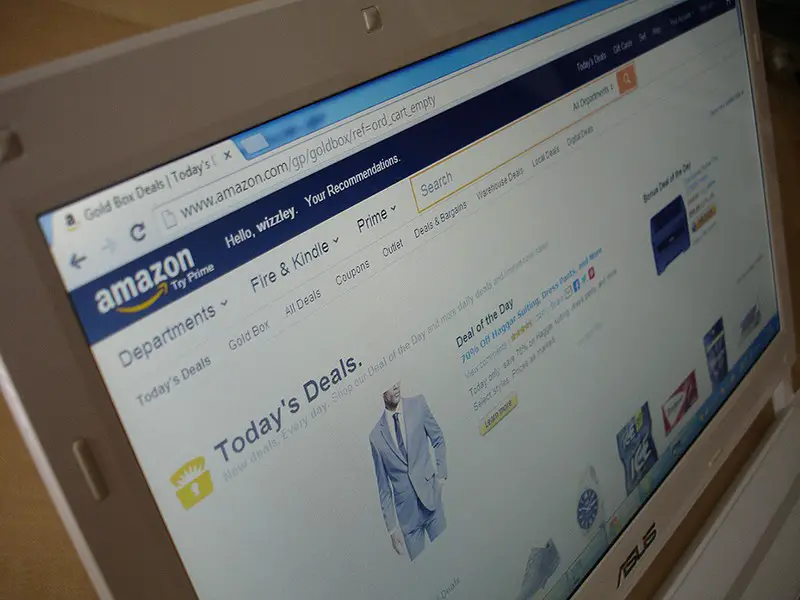 Image source: Pixabay.com
Amazon is a vast marketplace with millions of items available to consumers at the click of a mouse. Everything from clothes to food as well as the strange and weird can be found on Amazon. If you're just getting started selling with Amazon it can be intimidating to learn the ropes. You may not know how to analyze things and get the most out of your listing.
If that's the case you aren't alone, and you're in luck. There are plenty of tools out there to help analyze the market on Amazon and give you information to optimize your sales. You can find FBA (Fulfillment by Amazon) calculators, sales trends tools, and tips for finding products to sell. Here are some resources to know about when you want to analyze the market on Amazon.
Jungle Scout
This is a pretty helpful tool for anyone selling on Amazon at any level. You can look at a multitude of metrics, sort through products, and see what's selling. You can track sales trends on products you are considering listing, or even track how your competitor's products are selling.
Jungle Scout's ability to track trends can even help you find a market niche that isn't filled with large competitors yet. You can get a step ahead of everyone else if you spend some time really learning how to effectively use this tool.  It can take some time and effort to go through all the things Jungle Scout can offer, but it's well worth the effort when you see the results in your sales statistics.
FBA Calculators
If you're going to be using Fulfillment by Amazon as an Amazon seller then you really need to keep track of the fees charged per listing. FBA calculators are exactly the resource you need for figuring out what Amazon is going to charge you to use their platform. This is key when you want to look at a profitable product.
FBA calculators can also be used to calculate potential profits based on your sales plans. Google is a rich resource of various FBA calculator options so finding the right one for you shouldn't be hard at all. Make sure you find one that is user-friendly and can help you map out a solid plan using Fulfillment By Amazon to make a profit.
AMZ Tracker
When you're looking to track keyword searches on Amazon AMZ Tracker is the top of the heap. There are plenty of resources that will track keywords for you but AMZ has been around the longest. In keyword search terms this means they've had the most amount of time to build a database. That's a very valuable thing in and of itself.
AMZ Tracker does more than just track keywords for you though. Much like Jungle Scout, there are many additional features to using AMZ Tracker. You can watch competitor's sales or use their SEO feature to really boost your keyword rankings. There's also a feature that allows you to analyze your listings and get tips on what to change and what to keep in order to optimize your results.
If you really want to dig in deep with this Amazon resource, you can use their negative review finder tool or even create customized email reports for your listings. It's a really valuable tool you can't afford to miss out on. It will take more than a few minutes of exploring to see everything it has to offer, so set aside some time and invest it in using this resource to its fullest.
Unicorn Smasher
A resource to analyze the Amazon market with a great name like this can't really steer you wrong. Unicorn Smasher is another tool you can download to make sure you're really using all of your research effectively. If you're someone who needs to see all of the information, they've gathered put into one place, Unicorn Smasher is your go-to tool.
Not only will you be able to store your research all in the same place, but you'll have the chance to see up to date profit estimates. You can use this information from Unicorn Smasher to map out a sales plan. To get the best of both worlds, take the information you find from Unicorn Smasher and utilize your FBA calculator of choice to make some highly accurate predictions.
This tool is going to help you figure out what research you've done and use it in a concise way that demands results on Amazon. If you're feeling overwhelmed by your research and you don't know when to stop this is where you need to turn. Once you see everything all in one place your overwhelm will turn into a plan of action. You can't go wrong with that.
SellerLogic
Once you've looked at your options for optimizing listings and keywords and figured out a good sales plan with your other tools, it's time to think about pricing. SellerLogic can help you figure out the most effective price for your product.
SellerLogic takes into account a price that's likely to sell while keeping in mind a price that is still going to turn a decent profit for you. Remember, with fees to think about you can't underprice yourself and SellerLogic can help you make sure you're right in the sweet spot.
You can organize how you want your pricing to be analyzed and optimized in quite a few ways with SellerLogic. Options like considering sales on similar items or items that are the same price are all on the table. It's basically the price version of AMZ Tracker, and it knows what it's doing.
If you keep these Amazon market analysis resources in mind while you're building your business on Amazon, you'll take a lot of the stress and guesswork involved out of the equation. You'll have solid ideas based on concrete research you've been able to do yourself. The final results will speak for themselves, and your Amazon selling experience will be all the better for it.
You may also like: How to Increase Your Sales Rank on Amazon