Click here to get this post in PDF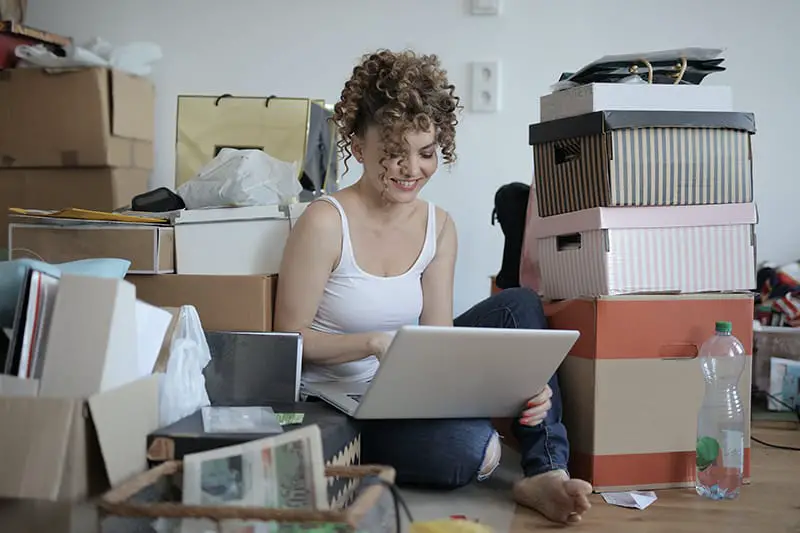 The internet has opened doors to new ways of doing business. Experts estimate around 24 million e-commerce sites, and hundreds of new ones are created daily. However, only 1 million of them make over $1000 a month. According to the Content Marketing Institute, 65% of Americans have made online purchases, and Nasdaq estimates that by 2040, 95% of all commercial transactions will happen online. With the emergence of platforms like Shopify and Squarespace, creating an online shop is easy, and these platforms streamline services such as payment gateways, privacy protection software, and even delivery services. Online tools make it easy to import products to Shopify and get your e-commerce business up and running in no time. So, if you are considering jumping into the e-commerce bandwagon, here are some useful recommendations:
Safety measures
After your site goes live, you'll be responsible for your clients' personal and financial information; and for the money, they pay through different online payment gateways. It's very important to protect yourself when selling online, which is why, if you are not yet an expert, we recommend starting on an established platform. For a small monthly fee, they take care of data protection and back you up with difficult customers.
Define your Target Market
Most successful online marketers can talk to you about the importance of choosing the right niche. Because there's so much competition, being thorough and having a defined product or service line will help you reach the right customers.
Branding
Two sites that sell the exact same product may have extremely different results according to their branding efforts. Proper branding and graphic image give a sense of better quality and are easier to trust.
Platforms vs. Marketplaces
Platforms like Shopify and Squarespace provide the digital infrastructure needed to create your own online store. They charge a flat fee + a percentage of your earnings, and, assuming you comply with their terms and conditions, you can sell whatever you want. You get to choose your own domain, and you can add features such as an "about us" page and a blog. Most of them also offer a streamlined social media integration, so your new products are instantly posted on the major platforms. If you choose to sell through one of these platforms, things like your privacy policy and terms of service will be entirely your responsibility (they do offer some templates that you can customize). You'll also need to take care of withholding taxes.
Marketplaces like Amazon or Etsy allow you to list your products without the need to buy your own domain name. Most of them offer the possibility of creating "shops" within the marketplace, where your products will be featured in search query results according to keywords and metadata. You can also pay additional fees to have them featured. These platforms take care of payment processing and pay you (minus their fees) on a fixed schedule. They also withhold taxes and can extend a certificate. This is very useful for small businesses because there is less need to hire accountants or tax attorneys.
Social Media
Social media platforms are excellent marketing tools, and some of them are offering more marketplace capabilities. Facebook, for example, offers Facebook Marketplace, to list and sell products. They, however, do not offer any other related services (while they monitor transactions and offer some buyer guarantees, transactions are left to the parties).
Social Media presence is very important for online businesses, regardless of how their ecommerce store is built. A well-defined social media marketing strategy can make a huge difference in monthly sales.
Shipping
Unreliable shipping is a seller's nightmare. Research your shipping options before launching your site and, whenever possible, run a few trial-runs to make sure your merchandise arrives in good condition. Just remember to factor in your shipping costs when determining your pricing model.
The Dropshipping Alternative
If you want to venture into the e-commerce world, but don't have a product or service of your own, dropshipping is an excellent alternative. It allows you to run your business without ever managing inventory. When your client places an order, the manufacturer prepares and ships the product (with your branding details) directly to them. There are several advantages of this model for small businesses, as you don't need a lot of startup money.
---
How to Use Online Digital Marketing Techniques to Market Your Small Business
---
Sites like Oberlo help streamline your dropshipping business by providing a dashboard from which you can choose products, manage orders, and communicate with retailers. They work through a freemium model, so you can try your luck and start paying only when you scale your business.
E-commerce offers a world of possibilities, and current world issues are making more and more people turn to online shopping. Successful online shops share some characteristics such as excellent branding, easy to navigate interfaces, and clear privacy and refund policies.
Image Source: Pexels.com