Click here to get this post in PDF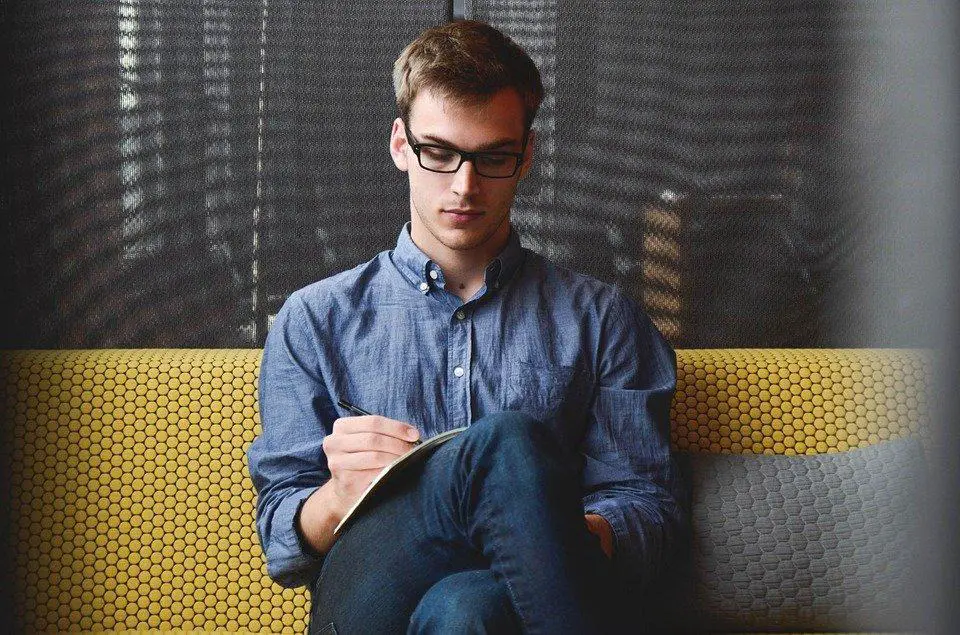 Image Source: Pixabay.com
Have you ever dreamt of running your firm? Has the idea of entrepreneurship ever inspired your career goals? If yes then this article will be worth reading to elevate the probability of having an adventurous career. We have collected 20 business ideas that will help you find your niche in 2020! To utilize it as efficiently as possible, familiarize yourself with all the available ideas, and then, combine individual ideas to come up with a sound strategy. You can try to find a unique role in the business world. If you want to build a new business idea, you can consider cloud call center solutions to get a better pathway to reach your destination.
1: ONLINE STORE
You do not need to have a huge hypermarket to create your online store. It does not matter whether you sell directly to customers or use the delivery option. First, you need to create an online store and organize a good management system for online trading. You can sell your products from suppliers of a particular product. As a new idea for a business, if you know how to do something with your own hands, you can trade your handmade products and have a good profit from it.
2: TRADE FROM FLEA MARKETS
Flea markets are easy to find. You can sell almost everything, from vintage home goods to jewelry that you made yourself. You can then sell them on the Web through an online store. For this purpose, there are several pages online that are enough for you to begin with.
3: BABYSITTING
To start a childcare business at home, you need to have some experience working with the kids and a safe home environment. In most cases, you do not need a special license to work as a nanny at home. But certificates, of course, will be favorable in case the number of children does not exceed a certain point. Many parents spend a lot of time at work. So the service of childcare at home can be a great idea for small business.
4: MOWING LAWNS
You can start offering lawn care services to your neighborhood as a new business idea. You only need a lawnmower and a car so that you can easily get to the right place.
5: PET CARE
People love to keep pet animals, and they spend a lot of money on the grooming of their pets. In this regard, you can open a pet care center. If someone wants to groom their pet, they will come to you.  They will rely on you, and you can easily organize everything. There will be no end to work. The more satisfied customers become, the faster the business is developing. People who travel a lot with pets, very often want someone to come to their house and take care of dogs or cats. Offer this service to friends, and let this be the beginning of your customer base.
6: WEDDING CONSULTATION
If you like to organize and plan events, use that idea for a business, and go for the establishment of a wedding planning business. You will need to plan and help with various suppliers and contractors. Wedding consultation can be a great business idea to consider for beginners.
7: HOME-BASED COOKING
You can go to the idea of a small food business in your town. Create different desserts at home and then sell them to local bakeries or restaurants. This is not only an interesting idea for a business that will help you make good money but at the end of the day, you will do your job passionately. It is also a great way to try out your culinary masterpieces before investing in creating a full-fledged restaurant.
But first, you will need to learn more about the laws that regulate the preparation of food at home for sale. They are quite strict, and also you should have appropriate medical books for the staff.
8: DOG WALKING SERVICE
If you enjoy being outdoors with animals, you can give out a few flyers in your area, offering your dog walking services. You will find a new idea for a business that does not require complex responsibilities.
9: SELLING REAL ESTATE
People who need to move out and sell their belongings very often need help in organizing real estate transactions. If you know a little about properties or antiques and selling second-hand items, use the idea of ​​a business in this area.
10: PERSONAL CHEF SERVICES
If you like to cook, but you do not necessarily want to open a whole restaurant, you can become a personal chef and cook for a client at home. You can implement this as a new idea for a business.
11: FOOD STALL
It doesn't matter if you want to open a roadside counter with some cookies, deserts or hot dogs, there are many opportunities to trade in food products on a small scale. Whenever people walk by your stall, they will be attracted by your products and buy them.
12: POOL CLEANING
Very often, pool owners hire professionals to keep their pools clean and ready for use throughout the summer. This requires some experience and skills, but not as much as in the technological field.
13: CLOTHING REPAIR
If you have the most minimal sewing skills, you can offer your services to people when people need to repair or alter clothes.
14: CAR WASH
Maybe you are planning to create a whole network of car washes or make some money. Washing cars is a great idea for a business that does not require any or almost no technical knowledge.
15: PACKAGING SERVICES
People who plan to move, but do not want to trouble themselves with the hardships of packing all their belongings, can be offered such a service for a fee. Moreover, such a new idea for a business does not require certain technical skills.
16: HOME CARE
People need a person who will look after their house and who can give confidence and peace, for example, to someone who travels often. Advertising such services do not require any special technical skills. However, there are some sites where you can do this.
17: CUSTOM EMBROIDERY
If you like embroidery and you have the necessary materials for this, you can offer your services to people who want to add their company logo, initials or any other details on clothes or accessories such as custom embroidered patches like www.vivipins.com. Many companies are interested in such services, so it is not so difficult to implement such a new idea for a business.
18: INTERIOR DECORATION SERVICES
Helping customers create an attractive interior and decorating their homes can be an exciting new business idea for entrepreneurs. Of course, some online tools can help you with this, but they are not as effective as a well-trained designer.
19: PERSONAL TRAINER
If you like to stay fit and help others, you can offer such services at home or at a local gym. You can also cover your achievements and recommendations on your blog.
20: TUTORING
Start tutoring and pull up local students in a subject or test. Also, create your blog site where you can conduct online training to reach a large number of audiences.
You may also like: 5 Ideas for Starting an Online Store
CONCLUSION
There are so many small business ideas for you in the market. Earning money is no longer hard to crack. It is about exploring ideas thoroughly and starting to work on them with complete devotion. You may find a new solution to the old problem and this will be your competitive advantage.