Click here to get this post in PDF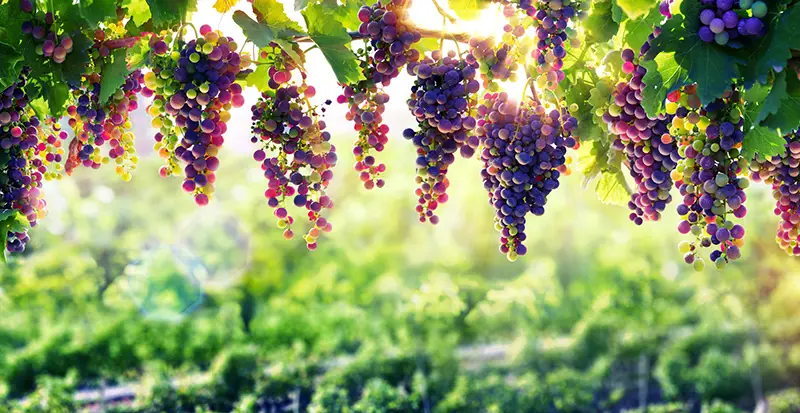 In the UK, growing your soft fruits can be a fun and rewarding experience, whether for your own consumption or as a business. With the help of experts, careful planning, and attention to detail, you can make a soft fruit garden that grows well and gives you delicious fruits. In this complete guide, we'll go over the basics of growing soft fruits and share tips and tricks to make sure the harvest goes well. Imagine going out to your yard and picking fresh strawberries, raspberries, blackberries, or grapes that have been warmed by the sun.
Choosing Which Soft Fruits to Grow
Choosing the right types of soft fruits can make or break the success of your yard. Consider famous choices like the "Polka" strawberry, the "Tulameen" raspberry, and the "Loch Ness" blackberry for the UK environment. Each type produces a lot of food and can handle the weather in the UK. Study and choose varieties that have done well in your area.
If you don't have much room, don't worry! Strawberries, raspberries, blackberries, and currants that are small or "dwarf" work well in small plots or containers. These plants have been bred to be small and flexible to grow in small areas.
Using small spaces to their fullest
Even if you don't have much room, you can still grow a successful soft fruit garden by using smart planting methods. Raised beds or pots give you more control over the quality of the dirt and how it drains, giving your plants the best place to grow. Soil that drains well is needed for soft fruits so the roots don't get too wet.
Vertical planting is another way to make better use of the room. For example, raspberries and blackberries can be trained to grow up trellises, and strawberries can be grown in hanging boxes or vertical garden systems. This makes the most of the room and helps keep pests and diseases from spreading by letting air flow and making it harder for pests to get to your plants.
Finding the Best Place to Plant
To ensure your soft fruit garden does well, choose a spot with lots of sunlight and dirt draining well. Soft fruits need at least six hours of direct sunshine daily, so make sure the spot you choose meets their needs. If you need to, add compost or well-rotted dung to the dirt to help it drain better.
Proper plant spacing is important to allow for enough air flow and growth, which helps stop pests and diseases from spreading. When planting your soft fruit garden, you should always follow the spacing rules for each type.
How to Keep Your Soft Fruit Plants Safe
For your soft fruit garden to do well, you must keep pests and diseases away from your plants. Choose hardy types and take care of them properly, such as by pruning and giving them the right amount of water. Use the right pesticides and fungicides when needed, and check your plants often for signs of problems.
The key to success is to keep the place where plants grow clean and healthy. Remove any dropped fruit, leaves, or other garden waste that could be home to bugs or diseases. Also, keep your garden clean by doing things like disinfecting pruning tools.
Chris Bowers & Sons Share Their Expertise
We talked to a team of experts on apple trees for sale, ChrisBowers, a fruit tree farm in Norfolk, to get the best tips on how to grow soft fruits in the UK. Their knowledge shows how important it is to choose the right types, choose the best place to grow, protect plants from pests and diseases, and give them the right care and attention.
How to Take Care of Your Soft Fruit Garden
A good soft fruit garden needs constant care. It is important to water plants regularly, especially when it is dry or when they are producing fruit. Root rot and other problems can be caused by watering too much. This is important, for example, for growing strawberry plants for sale, according to Chrisbowers.
Use a balanced, slow-release fertiliser to feed your soft fruit plants in early spring and as needed during the growing season.
Pruning is an important part of caring for soft fruit plants because it helps keep the plants' size and shape and encourages more fruit and better quality fruit. For the best results, you should learn how to prune each type of plant in your yard and follow expert advice to make sure you're doing it right.
In the UK, it can be very satisfying and tasty to grow your own soft fruits. You can grow a thriving soft fruit garden full of tasty fruits by choosing the right types, using smart planting techniques, and giving the garden regular care and attention. This detailed guide and tips from experts will help you get a good and plentiful harvest of soft fruits.
You may also like: What You Need to Know About Sustainable Farming
Image source: Depositphotos.com