Click here to get this post in PDF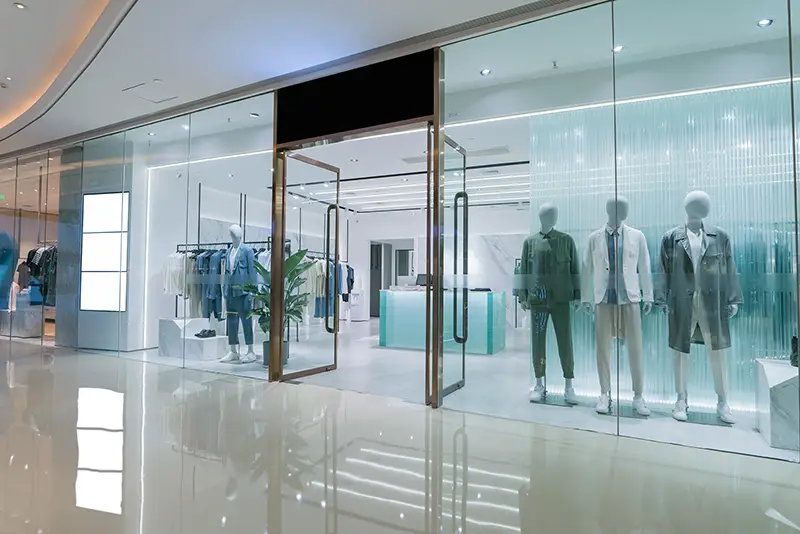 95% of consumers in the market today credit curb appeal to influence their shopping location. Ironically though, most business owners prefer channeling their creative and planning energy into the in-store appeal despite these stats. Don't get us wrong, the in-store experience is equally important, but if we're being honest, that criterion is equivalent to walking before you can crawl. Ideally, your services can't impress your potential customer without them walking through your doors, so the outside has to look as good as the inside for you to reel them in. The customer has to be compelled by what they see on your storefront for them to cross that street and walk into your store for purchase. And with so many competing brands in the market, your business has to stand out to make that impression.
Six ways to make your storefront pop
Far from what you'd think, storefronts aren't just about aesthetics; they're conscious campaigns to communicate your brand, build your image, increase store traffic and possibly turn that passerby into a customer. The entire process of redefining your storefront is an ongoing experiment to establish and optimize your business space into exponential sales. So rather than treat it as an outdoor architectural project, please take it as a valuable investment that'll yield returns for years to come. We delve into five practical strategies and inspirations to make your storefront the hot topic.
Keep it clean
You'd think this to be obvious, but it's not always so; most business owners overlook their premises' outdoor hygiene. Ultimately, these little details matter as they could overshadow all the work you've put in. Check out the grass and garden outside your store; if you don't like what you see, then perhaps it's time for some weeding, mowing, and pruning. Also, don't forget to clean out your windows, displays and mop your floors more often so everything is in tiptop shape. Alternatively, you can hire someone to tend to your outdoors regularly at a monthly fee.
Play with signage
Say it loud and proud with visible, legible signage. Order custom wood signs or calligraphed neon signage and hang them up your storefront for customers to spot you a mile away. Utilizing personalized storefront signage puts your name out there while curving your identity to the market. Ensure your signage placement is intentional; keep it prominent, unobstructed, and strategic, so it's easy to catch.
Bank on landscaping
The power of landscaping is unmatched! Freshen up your storefront area with a dash of greenery and some catchy architectural elements. The best part? The path to landscaping isn't linear; your aesthetic liberties can go as far as your budget and space allow. Work in features that sit right with your storefront, from fountains to blooming gardens and statues; there's no limit. Our personal landscaping favorites are paved walkways and awnings; they're practical, affordable, and space conscious.
Touch of color
Who doesn't love a pop of color? Have your storefront stand out from the crowd with some colorful splashes. Imagine rouge entrance doors, pastel-colored furniture, white picket fences, and earth-toned flowerpots. Whether you have a knack for neutrality or bold contrasts, introducing some color to your storefront is sure to enliven the space. So, what are you waiting for? Get to browsing through those color schemes.
Light it up
Bright by day, stunning by night- that's how we feel about storefront lights. Invest in a couple of lighting fixtures to adorn your storefront for that ambient and well-lit nightfall feel. You can opt for statement fixtures like pendant lights to maintain that chic fluidity even when it's daytime. Tip- play around with colored bulbs for a less glaring and fun illuminance wash.
Conclusion
It's not the sixties anymore; we're here for the whole experience. When people walk into a coffee shop, they don't just want a paper cup; they want the service and the experience sold as a package. So, give your clients a beauty to marvel at, a warm and inviting touch, and an A-list service. I'm talking of features that make your business a favorite spot, a store we can't wait to tell our friends about, or perhaps that gorgeous joint for those cute aesthetic Instagram feed pictures. Don't shy away from being quirky and unconventional either; it's part of the process. Put your business out there and stay receptive to feedback, but most 
importantly, remain open and flexible to change.
You may also like: What Customers Want in the Layout of Your Retail Store
Image source: Shutterstock.com