Click here to get this post in PDF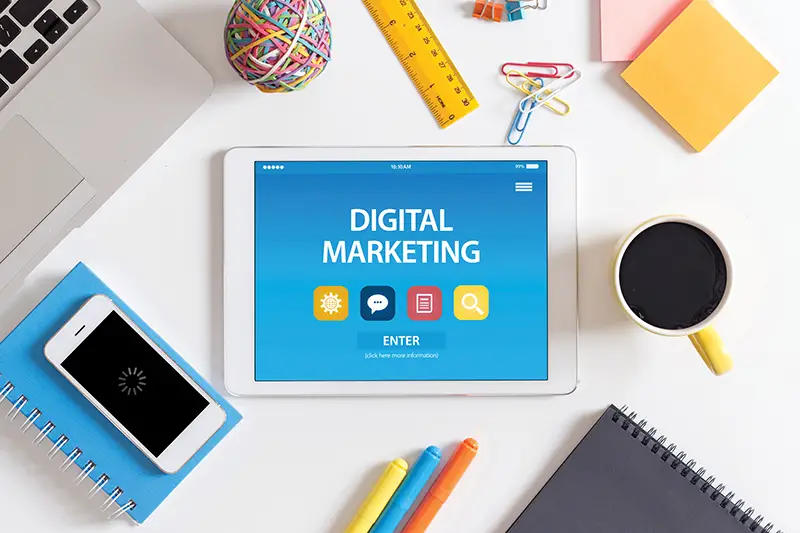 Small or big, every organization needs digital technology to have efficient business operations today. Nowadays, every business is trying to reach out to its target audience in a remarkably different way. And it's not only the big businesses and brands that are benefiting from online marketing. In fact, small businesses can immensely benefit from digital marketing when done right. Companies from different industries use digital marketing services from hypex.com.au to create brand awareness and impact customer decisions.
Then What About You?
If you are still unaware of the incredible impact of digital marketing, here are some quick information you need to know:
The number of people online is increasing every day. More than half of the total world population uses some type of social media platform.
Search engine drives more than 90% of all website traffic.
More than 80% of people prefer online search before making a purchase decision.
To have repeated customers, your brand must show up more than once during the search of your existing customer base.
But Before We Proceed Let Us Help You Understand The Term Digital Marketing Better
Digital marketing is an amalgamation of different marketing activities of a company through the Internet. Many businesses use different digital strategies to connect with their customers. In layman's words, digital marketing is the marketing that is done online, and there are various methods under the spectrum of digital marketing, including:
Search Engine Optimization
Pay Per Click
Email Marketing
Content Marketing
Affiliate Marketing
Inbound Marketing
The good news is that you can choose various digital channels to generate leads and develop strong brand awareness. And in digital marketing, it is possible to measure each channel to find out the best marketing strategies for your business.
How Digital Marketing Impacts Your Business?
Before you know the reasons why you must incorporate digital marketing into your business, let us tell you what segments are impacted by digital marketing:
Customer Communication: Social media has made it easier for any brand to communicate with its target audience and customers quickly and instantly. And the best thing is that you can connect with your global audience through digital marketing, mainly social media marketing.
Customer Information: As customers are looking for tailored solutions from companies, it's essential to track the data of your customers. With the help of digital marketing, you can get to know your customers- their likes and references. Many companies make vital business decisions based on the information they gather about their customers.
Transparent Information: Knowing the customer is essential for a new organization, and it is necessary to know if your customers are interested in your company. When your brand shares information, your customer can connect to your brand better. It develops more trust, and your customers incline more towards brand loyalty.
Top Five Reasons Why You Need Digital Marketing Now
It Gives You Equal Opportunity To Compete
No matter how big your business is, you always deal with ample competitors in your industry. The best part of digital marketing that is every organization needs to be consistent to make digital marketing work for them. And as a result, even small businesses can leverage their business and stand in perfect competition with established companies.
It's Cost-Effective
Digital marketing is budget-friendly and does not require huge investments. Thus, it is affordable for even small businesses. In reality, digital marketing is a ray of hope for small businesses to outrank bigger competitors in the industry.
It Helps In Better Conversion
You can track your conversion by knowing the amount of traffic being converted. Yes, this is possible in digital marketing. You can build your digital strategies such as link building aiming at higher conversions and can track the result.
It Increases Revenue
Undoubtedly a successful digital marketing strategy gives you more conversion. Companies using social media campaigns generate 80% more business than companies that don't use social media marketing. The result gained from email marketing is also incredible. When you combine all your digital marketing strategies with content marketing, you will be surprised to see the impact on the revenue.
It Can Target The Right Audience
Companies of all sizes from different industry verticals are inclining towards digital marketing because it helps to target a specific segment. The intersection is done with the target audience is basically result-oriented. Moreover, you can directly target a particular person with digital marketing. Therefore, it's considered that digital marketing is the highest personalized form of marketing.
We hope you got enough reasons to start digital marketing for your business. With digital marketing, you can cost-effectively attract a large audience. If you want to know more about digital marketing, listen to SEO small business podcasts to maximize your knowledge.
You may also like: Why Every Business Owner Should Learn Digital Marketing
Image source: Shutterstock.com