Click here to get this post in PDF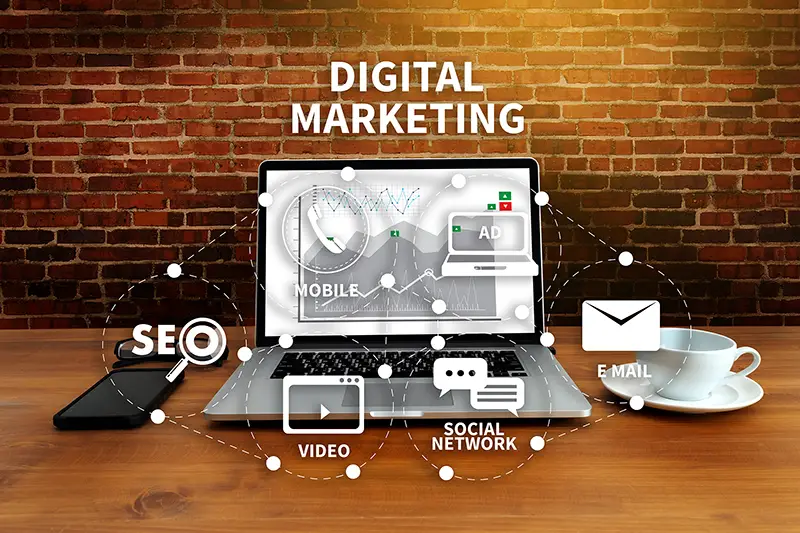 Digital marketing is a vital set of skills for every business owner, especially for small and medium-sized businesses. Customers nowadays expect the highest possible levels of customer service, ease of information, and online presence before they invest in any company's products or services. Here are a few reasons business owners should make the investment and brush up on their digital marketing skills and concepts. 
Build Trust With Customers
As any marketing expert will tell you, it is much easier and indeed advisable to get your current customers to reinvest in your new products and services than to convert entirely new people to the idea. Customer conversion as well as a continued preference for your business's products and services happens over time with a feeling of trust. When a business has a curated, thought-provoking, consistent online presence, customers pick up on that and know a brand is trustworthy. 
An online presence engineered through effective digital marketing techniques contributes to brand recognition and gives your business a good reputation for being responsive and having excellent service provision. Furthermore, current customers will recommend your business to new people and leave favorable online reviews allowing you to attract more like-minded customers. 
The Feedback Loop
Digital marketing tactics have a lot of room for positive, negative, and constructive feedback. Regular customer engagement allows any business owner to significantly increase the quality of their products or service provision as well as to make additions or changes in design or customer service. 
Customers switch between businesses and service providers in this digital era with increasing ease, so you need to keep up your customer engagement through SMS, feedback portals, and social media polls and messages to keep customers interested. Digital marketing also deals with content dissemination (sometimes in short, pithy post form depending on the target audience) so that customers can access information quickly and regularly, making them more prone to investing in your business. 
Beats Traditional Marketing/Advertising 
Gone are the days of billboards, paper pamphlets, television advertisements, and flyers. While these mediums are still used, digital marketing and its subtype, social media marketing, have much greater chances of success in today's world. Not to mention digital marketing is a fraction of the cost that goes into traditional marketing, so businesses are able to have a greater market share but also spend less on their overall advertising budget. Digital marketing as mentioned earlier, also has mechanisms for you to gauge the popularity of your campaigns (ROI or Return on Investment) every step of the way, giving you more control. 
Higher Overall Profit
Digital marketing is imperative to financial growth for any business because it helps generate leads, sell more products and services, and expand the share of the market available along with putting in place long-term advantages like continued customer trust and investment. For that reason, business owners should invest in digital marketing courses and look up reviews for popular options like Seth Jared course review. When a business is able to expand its volume it can reinvest to make itself more competitive and that also leads to greater quarterly and yearly growth.
You may also like: 5 Reasons Why Your Business Needs a Digital Marketing Strategy In 2021
Image source: Shutterstock.com