Click here to get this post in PDF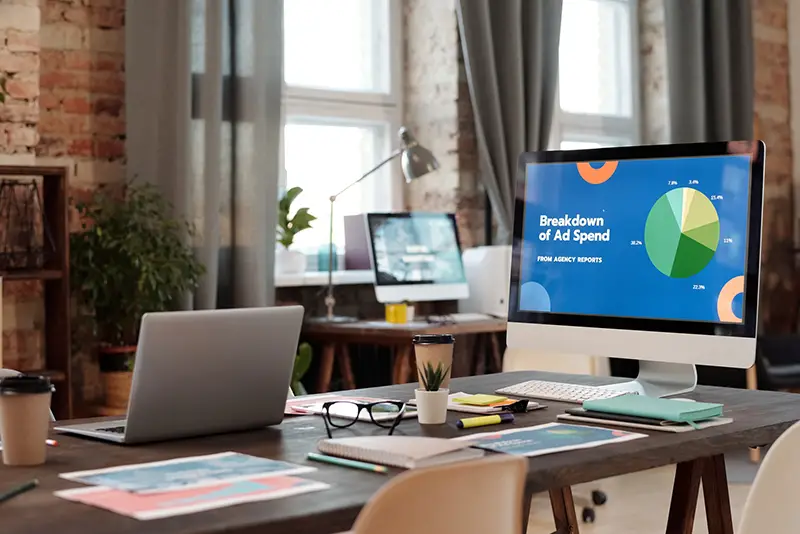 If your business doesn't have a consistent online presence in this day and age, to say it is a challenge to remain relevant for today's consumers may be an understatement. The fact is that if you cannot reach your target customer effectively and with a product or service that matches their demand, it will be complicated to achieve success. Of course, you can develop the most efficient supply chain management and create a product that a person won't think twice before purchasing. But if you don't prioritize marketing and invest heavily in this department, all your efforts to have the perfect product will be in vain. Getting your business offering to the right people at the right time is of the utmost importance. 
There is no secret that the customer is at the core of any business. Without them, you won't be able to run a profitable business. With this in mind, this digital era brings many opportunities when it comes to reaching your target audience. This being said, every entrepreneur should use and implement various digital marketing strategies, from creating targeted ads, implementing pay-per-click marketing, developing an effective SEO strategy, and using influencer marketing.
Whether you have been in the business industry for many years or plan on opening a business soon, engaging your target audience effectively has always been a challenge. The good news is that in 2021 companies have more tools at their disposal. 
So, here is why your business, no matter its size, needs a digital marketing strategy:
1. More efficient and highly tailored targeting
With digital marketing strategies, a business has more control over who views and interacts with the ad. In contrast with traditional marketing, when you place an ad on print, such as a magazine or newspaper, or TV or radio, you cannot target it with specific filters. Instead, it does indeed reach a high number of people, but not all of them will find your ad relevant. Apart from not being able to target the ad with particularities, you also cannot see detailed analytics of it. 
When it comes to digital marketing, the approach and results are different matters. When you create an ad, whether it is on Google or Facebook, you have the needed tools to tailor it better and, therefore, be more efficient. You can choose features and variables based on your target audience profile, like:
Age;
Gender;
Social network;
Interest and hobbies;
Location; 
Salary;
Education. 
All these can help you create ads that you know will reach the highly relevant audience for your business and who is more likely to buy into what you are offering. To increase your chances of reaching your buying persona, you might want to implement PPC or SEO strategies. Based on specific keywords relevant to your business, you can draw people to your brand. If you need assistance in this area, you can contact a digital marketing specialist at a Perth AdWords Agency. This way, with the help of professionals, your business can create efficient ads. 
2. Better results with less money
Indeed, marketing strategies are usually a significant expense in a company's budget. Advertising is an expensive area, and for small or medium-sized businesses, running an ad can definitely be too great of an expense. However, digital marketing is actually a cost-effective option compared with traditional marketing techniques, which many businesses cannot afford. So, for any kind of business of all sizes, digital marketing can be the method that generates better results with less money.
Apart from the fact that you are in control of how you spend the budget when it comes to digital marketing techniques, you can also track the performance of a campaign. Based on results, you can identify what generated high ROI. And, if it isn't profitable, you can decrease the amount spent on it. What's more, if your company is relatively new and has a limited budget, you can start allocating as little as $10 for a campaign. While also creating content consistently for social media networking sites, this strategy can help your business grow slowly but surely without making a hole in your budget.
3. Data can be tracked and measured
As mentioned earlier, when you implement digital marketing methods, you are able to access metrics and analytics of all your marketing campaigns. Accessing helpful insights and how the target audience interacted with the campaign is hugely beneficial for a business. This will inform future strategies, as based on the results, you will have the needed information to adjust your method of reaching your target customer. Accurate results include:
Views;
Impressions;
Shares, likes, and clicks;
The time period with the highest traffic.
Digital marketers analyze all these metrics to understand the business' buyer persona better. Consumer behaviors, demands, and purchase intention are variables that do not remain unchanged. External events and shifts in trends influence how the consumer thinks and buys. Therefore, a business must stay up to date with all these changes, and data from digital marketing campaigns effectively does this.
4. Increased brand awareness
Digital marketing helps businesses increase brand awareness. The fact that so many people spend a considerable amount of time on social media platforms, more specifically 4.48 billion active social media users, makes it much easier for brands to become visible to customers. Until the digital age, a brand could increase awareness through word-of-mouth or traditional marketing techniques, such as an ad in a newspaper. Nowadays, with effective digital marketing strategies and consistent content on social media platforms and websites, a brand has more chances of increasing its follower base and traffic. 
While targeted ads are necessary and can target customers efficiently, businesses need to create relevant content on social media and their websites regularly. A brand's awareness can grow organically through consistently posted content and paid targeted advertising.
5. Maintained customer loyalty and retention
A business committed to creating and posting content frequently both on social media and its website will be able to engage with its target audience better. However, it is essential for companies not to overlook the importance of maintaining their online presence alive at all times. This way, not only are customers able to engage, but it will also help them remember your brand and become loyal to it. With effective digital marketing strategies that reach the right customer at the right time, a business will be able to retain its old customers and draw the attention of new ones.
You may also like: What Kind of Digital Marketing Strategies Should You Be Utilising?
Image source: Pexels.com