Click here to get this post in PDF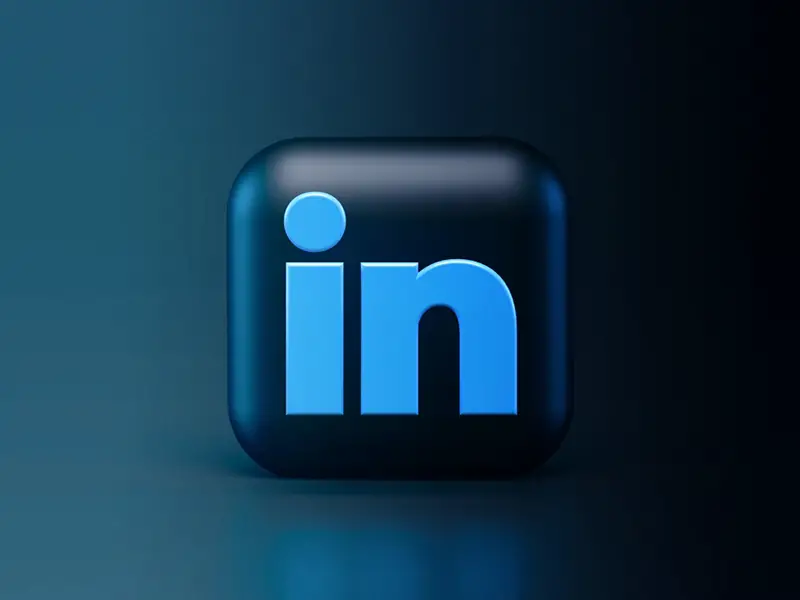 Prospecting clients requires marketers and sales representatives to use social media more nowadays. In this regard, LinkedIn, having around 250 million active audiences, can become a source for research and a tool for reaching leads, prospects, or potential clients. 
Firstly, people share their information there. Because of it, a marketer can find ways to make lead interested. It refers to the analysis of their interests and needs. Besides, principles behind social media offer a room for LinkedIn outreach where you, as a salesperson, can contact many people, making connections with a design approach. 
The ideas mentioned above are only a part of the techniques used by salespeople for effective prospecting on LinkedIn. To make it right, the application of some principles is needed. In this post, you will know how to prospect on LinkedIn and do it effectively.
How to Use LinkedIn for Sales Prospecting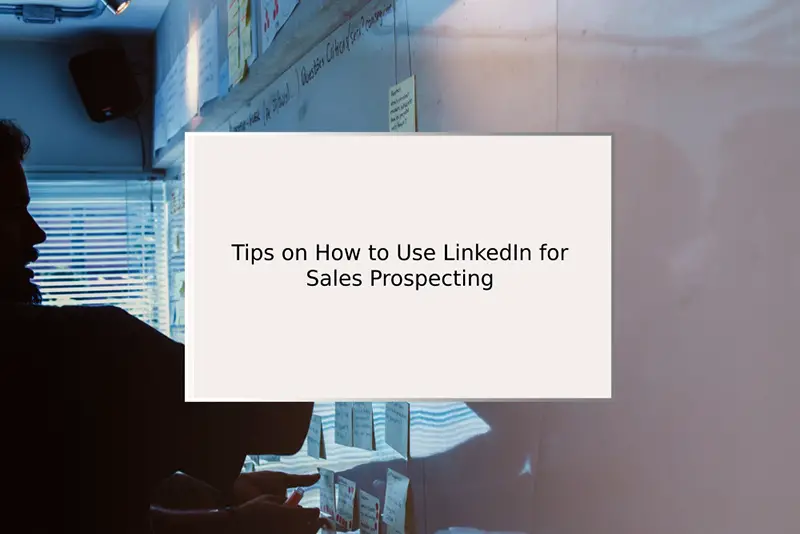 First of all, LinkedIn is a place for business people, using it for networking or searching for jobs. That's why it has business concepts at its core. 
What does it give in terms of leads-prospects relations development? Relation to targeting, business and niche specifics, focus on principles and values. All these elements come in line with marketing operations. Thus, prospecting on LinkedIn becomes easier, as this social media has business principles at its core. 
Yet, it means that salespeople should do an excellent job to stand out of the crowd and be engaged. 
How to prospect on LinkedIn so that your job brought benefits? Here are some effective prospecting tips to level up your sales game:
1. Design a profile worth other's attention
As the particular social media is about business, your profile should reflect the values and principles of your company. Besides, identifying what your firm does, or you do, will benefit you from the very beginning. The profile with a clear role of yours and presentation of your product can facilitate you in selling. In this regard, use the summary, profile picture and background photo to convey your message.
2. Make connections  
Having set the appealing profile, start making connections. To begin with, set the niche to target and message people to build relationships. Do not rush to sell; offer a value first. Besides, LinkedIn works on connection principles. The more you make connections, the better your visibility and your access to top profiles. After you define priorities, make setting connections a habit.
3. Define the right communication
There are several ways of prospecting on LinkedIn in terms of communication. A salesperson has InMail, LinkedIn messages and email at their disposal. Usually, the marketers use the first method for writing to high-priority prospecting clients. The ordinary messages are great for starting a conversation or complimenting their works to foster engagement. Lastly, the emails that marketers can get from LinkedIn are best suited for the offers and conversions.
4. Use pages as a source for email marketing Linkedin outreach
At the same time, email from LinkedIn can be a huge acquisition for cold outreach. It allows contacting the person directly. Besides, there are sales navigator scraper tools that can scrape the info, like names and positions, from the pages. With them, you can find company email addresses online via their databases or extensions (click here to see what it is https://getprospect.com/b2b-contact-database). LinkedIn outreach methods can be effective if you target wisely and have a vast network.
5. Extract information into CRM
In addition, the data available on the prospects' page can contribute to your marketing analysis. How? It is to improve the understanding of the buyer persona. Besides, collecting data and putting it into CRM can help to define priorities. It is about nurturing the leads. As a result, it is to develop your sales funnel and give you more insights if analyzed.
6. Post links to your blogs and publications 
Among the prospecting tips, the advice to post links is concerned with building trust and appealing to the prospects via expertise. It is for sure to start a conversation. How to make it right? Try to post the pieces relating to your cases, experience and insights. They are to show that you are professional and give a look at your product. If you have enough discussions, direct people to your landing pages to generate conversions.
7. Advertising on LinkedIn still works 
Prospecting on LinkedIn can take a traditional way – ads. It can be a little expensive. However, LinkedIn will help you spread the message. In terms of targeting, it is a great help. Yet, you should improve your profile and have a targeted message.
8. An endorsement may be a key to more prospects
Salespeople are likely to miss this tip. Endorsements define the professionalism of the people in LinkedIn. However, if you look at who endorsed your prospects, you can enlarge your search and find new leads with similar needs.
9. Use LinkedIn groups
Groups are the space where people interact. Some do use them for social lead generation by creating groups on Facebook and engaging with the audience. On LinkedIn, it can work as well. Building a community of professionals would help to get more insights and understand them better. Also, it is not only creating groups but starting conversations, making yourself noticed. 
10 .Watch out for the changes on the market
Lastly, the useful tip is to follow the changes in the market. It also refers to watching whether your prospects change the workplace. How is that of any help? The new position leads prospects to change their habits, tools and strategy. Thus, if you are a B2B service, it is your time to make an offer to them.
You may also like: Build business relationships and grow your business with LinkedIn
About the Author – Alona Shalieieva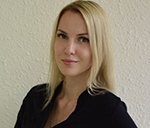 I have been working as a Customer Support Representative for email finder software for more than three years. Being a tech expert, I am fond of helping customers resolve their issues. Along with that, I improved my skills as a tech writer. I am skilled in email marketing and lead generation niche and can explain in simple words any complex topic.
Image source: Unsplash.com