Click here to get this post in PDF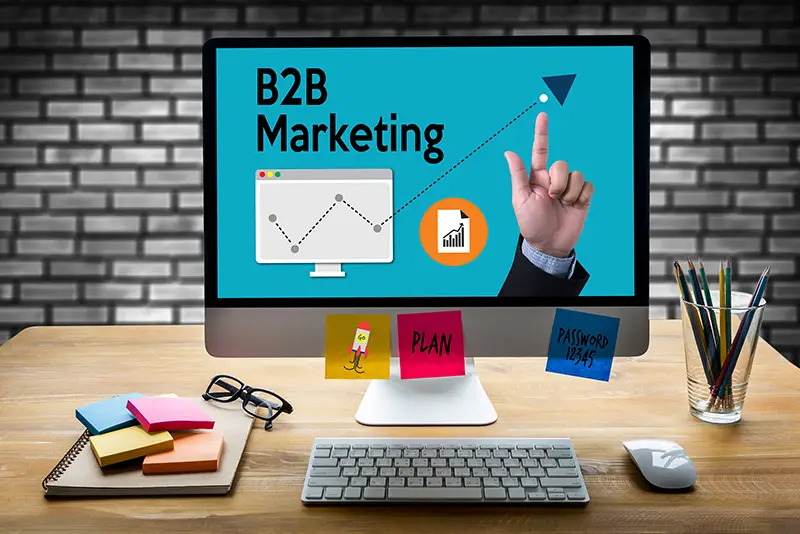 Every business owner knows that to be successful, they need a well-oiled marketing machine. However, creating and implementing a successful B2B marketing strategy can be difficult. There are so many moving parts, and it can be hard to know where to start. 
Fortunately, there are several things you can do to improve your odds of success. Here are five strategies for strengthening your B2B marketing strategy: 
Invest in Account-Based Marketing 
Account-based marketing (ABM) strategy focuses on targeted outreach to specific high-value accounts. This approach has several advantages. First, it allows you to tailor your message to the particular needs of each account. Second, it helps you to build links and relationships with key decision-makers within target accounts. Thirdly, it can result in a higher return on investment (ROI) than traditional marketing approaches.
Define Your Ideal Customer Profile
Your ideal customer profile (ICP) is a detailed description of your perfect customer, and it should consider factors like industry, company size, and location. This market segment will likely have a high lifetime value, be easy to serve, and be receptive to your sales and marketing efforts. 
By clearly defining your ICP, through techniques like B2B data prospecting, you can develop more effective sales and marketing strategies that will help you close more deals and improve your bottom line. Here are three tips for defining your ICP:

Start with your current customer base: If you already have customers, start by segmenting them into different markets. Identify which market segments are the most profitable and have the highest lifetime value. 
Consider your ideal customers' needs: What type of products or services would they need? What type of business are they in? What are their pain points? Understanding their needs allows you to develop targeted sales and marketing strategies that resonate with them.
Look at your competition: Who are they targeting, and what type of customers do they have? By understanding your competition's ICP, you can develop a unique selling proposition that will attract the right customers to your business.
Create Engaging Lead Magnets 
A lead magnet is a resource that your target customer finds so valuable that they're willing to exchange their contact information for it. The key to creating an effective lead magnet is to make sure that it's specific to your target audience and that it solves a problem they're facing. 
For example, if you're selling marketing software to small businesses, your lead magnet might be a guide to creating an effective marketing campaign on a shoestring budget. By offering this valuable resource, you'll be able to capture the attention of your target market and position yourself as a trusted resource. This will help you close more sales and grow your business.
Implement a Solid Lead Nurturing Strategy 
Lead generation and nurturing is developing relationships with prospective clients who might not buy immediately. The goal is to build trust and credibility so that when they are ready to make a purchase, they'll think of you first. 
There are many ways to nurture leads, but common tactics include providing valuable content, staying in touch regularly, and personalizing communications. When done correctly, lead nurturing can be an extremely effective way to improve your B2B sales strategy.
Measure, Test, and Repeat 
In today's competitive market, it's essential to look for ways to improve your marketing process constantly. One way to do this is to measure your results regularly. Keep track of your conversion rate, average deal size, and other vital metrics. 
Then, test new methods and tactics to see if you can improve your results. Finally, don't be afraid to repeat what works. If you find something generating more sales, stick with it and refine it. By constantly measuring, testing, and repeating, you can ensure that your B2B sales strategy is always up-to-date and as effective as possible.
If your B2B company isn't closing as many deals as you'd like, try implementing some or all of these six strategies. With time and effort, you should start seeing an improvement in your sales numbers. Remember that selling is constantly evolving, so keep up with the latest trends to continue generating new leads and closing deals.
You may also like: The Key Differences In B2B And B2C Marketing Automation
Image source: Shutterstock.com