Click here to get this post in PDF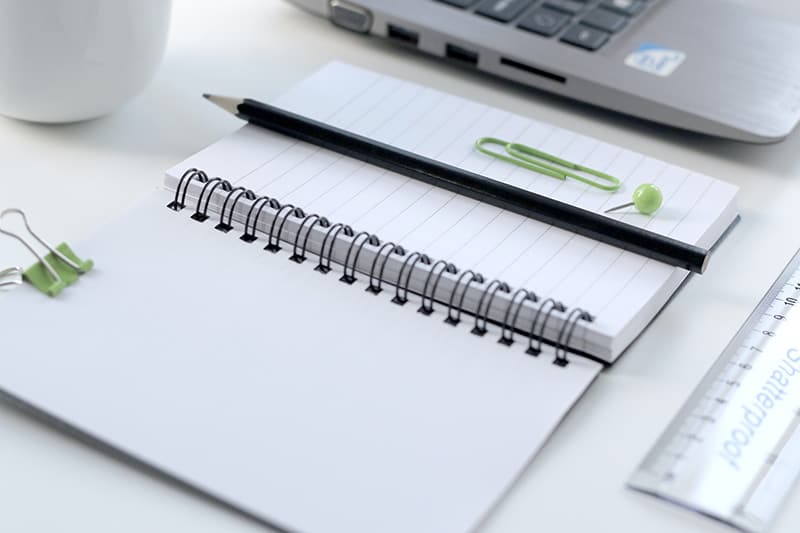 More than 75% of marketers say that their campaigns directly impact their revenue. 
As the number of people who shop online continues to grow – worldwide retail eCommerce sales are expected to reach $6.5 trillion USD by 2023 – this might be the perfect time to revise your marketing strategy and start gaining more traffic, better leads and increased sales.    
To strengthen your strategy, you'll need to (re)define your goals, know which tactics work and which don't, identify barriers you may encounter along the way, list potential solutions and then test, evaluate and iterate.
There's a lot to do, so we'll break it into actionable tips to help you ease your way to success.  
5 Tips To Level Up Your Marketing Strategy
Tip #1: Avoid Common Mistakes
Some of the most common mistakes in B2C digital marketing are: 
Operating without market research
Not knowing your target audience
Not speaking clearly to your audience
Not positioning your brand the right way
Relying solely on ad hoc promotions
Expecting overnight success
To avoid these marketing mistakes, you can start by clearly defining your target audience and learning as much as you can about your industry, market, competition and customers. 
Tip #2: Do Your Research
You can rely on existing market insights and emerging trends or you can engage your network of existing and potential customers to learn more about their buying habits, online behavior, problems, needs and wants. 
Start by answering these questions: 
Who are your potential buyers?
Why do they buy products similar to yours?
What objections to buying might they have?
Where do they typically buy this category of products?
When do they buy similar products, and how?
What motivates their purchase?
What obstacles might they come across?
How can you help them remove those obstacles?
Is your audience's behavior likely to change?
Who else is selling your type of products?
How does your competition position their brand?
Which gaps might you fill with your campaigns?
This list isn't exhaustive and – even if it may seem intimidating – try not to skip this step. It's crucial for your marketing success. Answering all these questions will help you pave the way to crafting successful campaigns. 
Tip #3: Map Buyer Journeys
Once you've done the research and have your audience clearly defined, it's time to create buyer journey maps. 
This will help you define every touchpoint and every intersection your potential buyers might have within your conversion funnel.
Start by answering these questions: 
Where can customers discover your products?
If they search on Google, will they find your website?
Is your website informative enough?
What do your customers already know about your products?
What do they need to learn and how will you educate them?
How can you inspire potential customers to buy?
What tactics can help you engage customers more?
How can you delight your customers?  
Knowing how your customers interact with your brand can help you plan the type of campaigns and the text, audio and video content you need to create to meet your customers' expectations every step of their way.
Tip #4: Define Clear Goals
Start by setting long-term marketing goals. Think about where you see your brand three years from now. Then, think about all the possible ways to get there. 
When you have your long-term goals set, you can break them down into smaller, short-term goals to make the results easily measurable.
For example, if you want to double your sales in the next three years, you can start by accomplishing a 10% increase in the next six months. To do that, you can focus on creating campaigns that will raise brand awareness and attract more qualified leads each month.  
Tip #5: Brainstorm Opportunities 
To set a clear direction of your strategy, be aware of what could stay the same and what could change in the realm of digital marketing. 
Think about marketing tactics that work now and those that might still work in the future.
Instagram Shopping is a good example of this. It's an increasingly popular way of tagging and selling products via Instagram posts, stories and ads. This can help you reach a wider audience and boost your sales in less time.
Email marketing is another example. According to a recent study, more than 80% of marketers saw an increase in email engagement during the past 12 months. Email is also the best channel to help you build a strong community of loyal customers and nurture long-term relationships with them. 
---
4 Marketing Tips That Can Help Save Your Failing Business
---
Conclusion
Having a strong strategy can help you know exactly what to do, where, when and how to do it in order to accomplish your marketing goals.
To execute the strategy, you can create an action plan that you can write down in your planner or use a digital platform to plan and schedule everything up front.
There's an endless list of digital marketing tactics that you can use, but to make your strategy effective, remember this: you only need to focus on the tactics that will resonate with your audience and promote your products on channels where your audience spends most of their time.
About the Author
Nadja Bozovic is a Content Specialist at Digital Silk, a global digital agency helping brands grow online. She enjoys helping companies clarify their brand messaging and she is always on the lookout for the latest trends in digital communications.
Image Source: Unsplash.com