Click here to get this post in PDF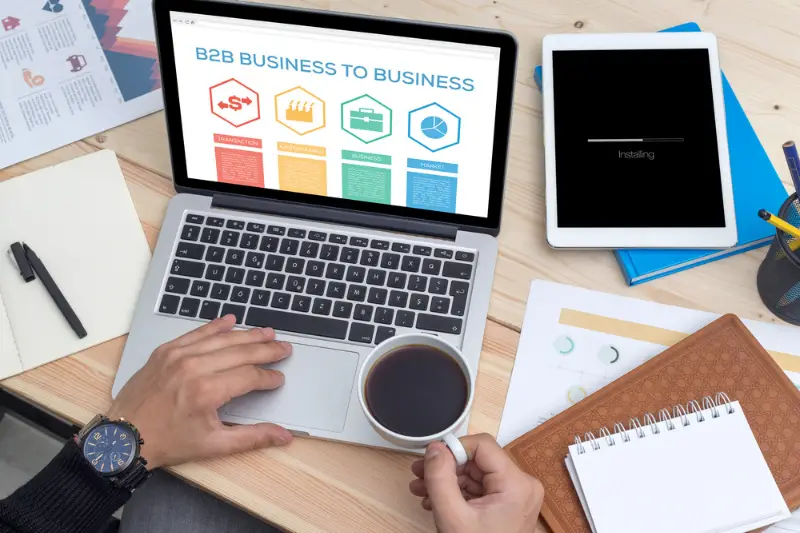 When you dive into the world of marketing, you'll need to get familiar with many of the industry's top buzzwords. A few you'll hear often are B2B and B2C.
What's the difference? Does it really matter?
If you're not sure, you're in the right place. By the time you're done with this quick primer, you'll know all the basics about B2C vs. B2B Marketing.
B2C vs. B2B: The Basics
First things first: B2C stands for "business to consumer" and B2B stands for "business to business." While both marketing strategies have similar goals, that's about where the similarities end.
One major difference when comparing B2B vs B2C marketing is the audience itself. B2C marketing is more focused on the benefits of a product and on making an emotional connection.
B2B marketing strategies, on the other hand, takes a more logical approach. This strategy focuses on the details of the product and the return on investment.
It's also important to understand that B2C usually involves selling a single product to the person who will also be the end user. When you're working with B2B marketing, the purchaser may be buying in bulk, and choosing products on behalf of many other users. Using B2B lead scoring will help you to determine the readiness of the leads.
Sales Cycles
Another important difference to note is the sales cycle. B2C marketing is usually pretty straightforward. You appeal to the consumer, and if you do your job well, the consumer buys the product.
When dealing with B2B marketing, however, there are usually several decision-makers. These multiple touchpoints make the sales cycle a bit longer, as well as somewhat less predictable.
Burden of Proof 
You can expect B2B customers to spend significantly more time comparing options and doing research. To appeal to this audience, you must be able to back your claims up with plenty of facts and offer demonstrations whenever possible.
You'll also need to be intimately familiar with your competitors and able to confidently answer questions about why your product or service is the better choice.
These are often larger purchases and it's important for the buyer to make the right decision the first time. Being empathetic, patient, and thorough will serve you well when selling to the B2B market.
B2C purchasers, on the other hand, usually want to get information quickly so they can make a decision and move on. After all, how much do you really want to think about whether that new video game is really the right purchase for you?
In this case, social proof is often a very powerful sales tool. While B2C purchasers don't want to waste their money, they are also more likely to make an impulsive buying decision than their B2B counterparts.
---
3 Crucial Differences in Marketing B2B versus B2C
---
B2C vs. B2B Marketing Tactics
Now that you understand the primary differences in B2C vs. B2B marketing tactics, you're in a better position to close those deals!
We have tons of great advice to help you achieve success in business and beyond, so take a look at a few more articles before you go!