Click here to get this post in PDF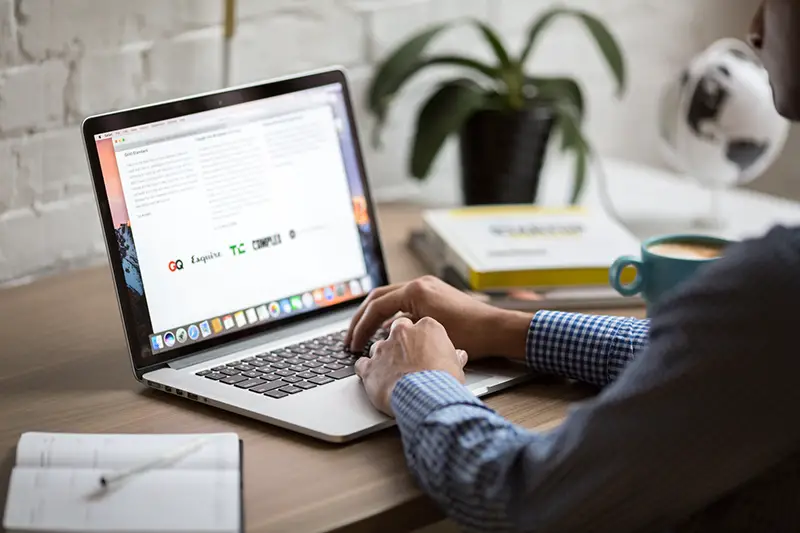 The primary goal for any business is to provide a valuable product or service to its customers. But even those with a revolutionary offering will be doomed to fail if they can't market it properly. In what is becoming an increasingly digital and tech-driven world, automated marketing is an essential tool for organisations of all kinds, in every sector.
Of course, that variety means there are major differences in how businesses approach their marketing strategies. There are clear parallels to be drawn between those with a B2B focus and those who are B2C.
Here, we'll delve a little deeper into what marketing automation means. We'll also explore the similarities of its use by both B2B and B2C enterprises, before analysing the key differences in further detail.
What is marketing automation?
Marketing automation refers to the use of software and technology to undertake marketing activities without the need for constant human intervention. 
A lot of businesses use it for email marketing, advertising campaigns and scheduling social media posts. It's an efficient method of completing these tasks as it frees up time and manpower – valuable resources that can be committed to other areas. 
Automated marketing also enables companies to personalise their messaging towards their customers, which helps to build relationships that drive revenue.
What are the similarities between B2B and B2C marketing?
As we'll come onto shortly, there are major differences in how B2B and B2C enterprises use automated marketing. But there are also some common themes that apply to businesses in both spaces:
It's a time and cost-efficient way for both to push their messaging to multiple customers without the need for constant management from the marketing department.
As part of their automated strategy, both will use clearly defined metrics as a way to measure the success of their campaigns.
Both B2B and B2C businesses use automated marketing to build their brand by engaging with their audience via useful, relevant content.
The data points for their target audience will be very different, but both B2B and B2C need to ensure they remain GDPR compliant so as not to risk punishment from the authorities.
What are the key differences?
Channels
Both B2B and B2C use automated email marketing, but those who have a B2C focus tend to use a wider range of channels to supplement that strategy, such as text messaging and push notifications. In those circumstances, B2C businesses need to invest in automation software that can cope with a variety of channels, rather than solely email. Salesflow is a great tool to help your sales team find more leads with LinkedIn automation.
Data
The target audience for B2B companies are other businesses, so the marketing data they collect might include the size of the company, the sector it operates within, the point of contact within the business as well as its particular needs. For B2C enterprises, however, this data will encompass things like age, gender, location and transaction history of individuals. 
Messaging
A B2B business will shape its messaging in an educational way to inform the audience of how its product or service will improve their workflows, processes and revenue streams. For B2C businesses, the messaging needs to be very different. Instead, it should consist of personalised, engaging content focused on fulfilling individual needs.
Relationships
For B2B enterprises and their clients, the products and services tend to be more complicated in nature. This calls for a carefully managed relationship between the two parties – one that might require constant nurturing to retain that level of trust. 
Of course, trust is still important for B2Cs and their audience but purchasing a consumer product demands less of a sustained commitment and so the relationship may not develop to quite the same level.
Goals
Although the general aims of automated marketing are similar for both B2B and B2C, the specific goals are likely to vary. For B2B, it's all about developing contacts and generating leads by way of offering a solution to counteract their pain points. 
For B2C, there is a greater focus on transactional objectives such as encouraging the consumer to make an order, sign up for a loyalty program, or make a referral.
You may also like: B2C vs B2B Marketing: What's the Real Difference?
Image source: Pexels.com