Click here to get this post in PDF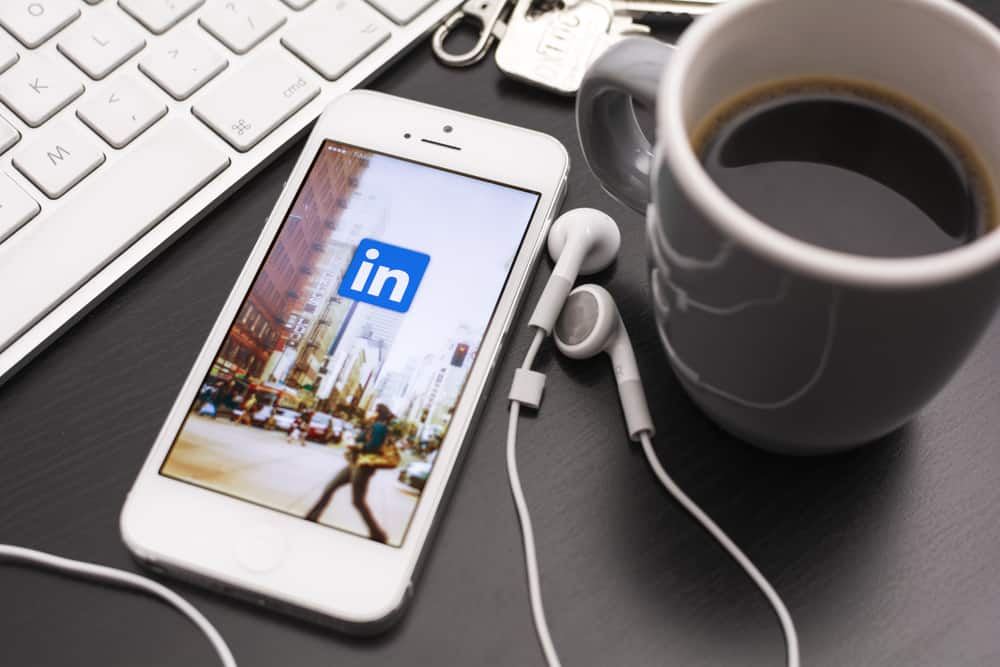 LinkedIn is the perfect partner for your business. It can present you as an expert to potential clients and allow you to connect with important people within your network in a personal way. Plus, you can market your business, find associates or business partners and get PR opportunities.
In this article, I want to talk about using LinkedIn as a way to build business relationships. Here are a few tips that you can implement straight away that will help you nurture your contacts and grow your business:
Ensure your profile is 100% complete
By having a complete profile, you are more likely to be found in LinkedIn searches by people using the keywords contained within your profile. This includes potential clients.  Make sure you do the following:
Optimize your LinkedIn header
Have a professional photo taken for LinkedIn
Fill in your summary section, including keywords
Click on the blue Complete your profile button on your profile page to finish your profile
Connect with all your current/past clients
Have a think about how many clients you work with now or even all the contacts you have known since you launched your business. Are you connected with them on LinkedIn? If not, this is a must.
You can ask for recommendations and endorsements, plus you can look through their connections and ask to be introduced to someone you think could be a potential client for your business. I always say that someone is more likely to work with you if you come as a referral, rather than if you approach someone as a complete stranger.
Connecting with new people
When you connect with someone, make sure you add a personal note. Some people receive many requests each week and you want them to remember exactly who you are. It can be as simple as saying:
Dear XXX,
It was great meeting you at the networking meeting last night. I thought we should connect on LinkedIn to stay in touch.
Kind regards,
XXX
This is just the first step in building that relationship. Don't forget to keep in contact. Follow up with a meeting or telephone call, or by asking if they would like to go on your mailing list.
CRM (Client Relationship Management)
Did you know that you can use LinkedIn to make notes about a person? Notes are only viewable in your profile and can act as a useful CRM system. You can also set yourself reminders so that you never forget to make the next contact.
Show you care about your contact by asking them something relevant. You could ask about a holiday they've taken, or enquire after their family or something else relevant to them.
People like to feel valued and having someone remember a personal fact about them will ensure you are not forgotten. After your initial contact, record a few notes within the relationship tab found on your contact's profile page. When you next speak, you will have the information readily available to demonstrate your interest in your connection.
Share great content
By giving your contacts relevant, useful content they will see you as an expert in your field. People will get to know what you do and know where to come to for help.
Here are some great ways to share content on LinkedIn:
Use the LinkedIn publisher to share articles with your LinkedIn audience. Make it relevant and useful so that it gets viewed, liked and shared. A notification goes to all your contacts to say that you have published a post but if you feel someone would personally benefit from reading your article and you want to go the extra mile, you could send it to them as a private message.  Think about answering your clients' questions and giving them useful information. Look to see what others are doing in your industry for inspiration.
Add a status update. Posting a few times a week will ensure you stay in the forefront of your connections' minds. Here are some ideas:

What are you working on? Telling your network that you're giving a presentation or a talk, or working on a specific piece of work will highlight what you are good at and plant the seed with potential clients that your business is exactly what they need.
Have you won a contract? Share your skills and good news.
Have you just partnered up with a company? Giving a small description may interest others.
Got a recommendation? Share it!
Found an interesting article? Others may want to read it too.
Got a relevant tip? Your LinkedIn connections might benefit from it.

A blog is a great way to attract people to your website. Rather than just posting a link to your blog, be creative. Ask a question around it or pull out a useful statistic with a link to read more. This will help you build relationships with other LinkedIn users.
Recommendations
Obtaining feedback from your clients makes sure you are always ahead of your competitors. By having regular review meetings, you can find out what else your client is struggling with. Take away their pain and you have a happy client. Following your review, ask for a recommendation.
When asking for a recommendation you want to be specific. Ask them to describe the benefits of working with you. What's changed for them since you started working together? Have you saved your clients money or helped to increase their revenue etc.
When potential clients look at these reviews, they will see first-hand what a difference working with you will make to their business.
Tip – Copy your LinkedIn recommendations and add them to the testimonials page on your website!
You may also like: Tips to Utilise Social Media in Customer Service
About the Author
I am a business owner who has been successfully using LinkedIn for clients and myself since 2011. I launched LinkedIn to Success to show you how to get the best out of LinkedIn and help you get the success you want. I am passionate about building relationships, helping others and networking. Let me start showing you the potential of LinkedIn now.
Connect with me: