Click here to get this post in PDF
A great business idea or superior products alone are not enough to win the customers over. When you are a fresh, new player, it is crucial to announce your existence on the market. Otherwise, it is like you do not exist for people who are supposed to spend money on what you are offering. The good news is that the surge of modern technology equipped each and every businessman with the necessary tools to forge lasting, and mutually beneficial relationships with the customers.
This article contains affiliate links. For more info, see disclosure.
Invest yourself
The first step is to devise a marketing plan containing devices and strategies you will use to communicate with your target audience. Get to know the market, identify your competition and focus on the potential customers. The goal is to create a profile of the end user of the services and products you offer and build your marketing into them. To nail this step, startups should use killer customer research tools like Facebook Ads.
They allow us to get a hold of demographics and other factors that determine cost-per-acquisition for different segments of the market.   Once you know the facts and figures you can select the appropriate marketing channels for getting the word out. These may include everything from billboards and fliers to web banners and pay-per-click ads. Now, you might be already thinking about budget issues, but hold on.
Image Source: Flickr
Many companies like Snapchat, Hotmail and Dropbox managed to hit big on a shoestring marketing budget. The trick is to embed the marketing message into products and make them something worth recommending. By going viral and using social media to your advantage, you will be able to achieve a rapid growth. Just note that many startups make the mistake of targeting a mass audience too soon.
Furthermore, instead of trying to limit the spending on marketing, focus on a positive return on investment (ROI). More and more businessmen are starting to realize that paid media channels make a difference today, so use display, search and affiliate marketing. Facebook advertising is one of the most effective ways to attract new customers and the same goes for Google Adwords.
Digital arsenal
It is necessary to establish a distinctive online presence, and not just on social networks. A well-designed site which is optimized for mobile devices and filled with quality content is the best shot you got. As it needs to show up in search results, engage in some search engine optimization (SEO) and boost your Google rankings. Not all visitors convert into customers, which is why startups should get into conversion rate optimization (CRO) as well.
If these efforts fall short, it is likely you need to enhance the marketing messages and value propositions. Hence, small business owners should approach potential customers and ask them where the room for improvement is. Their feedback is invaluable, so install chat plugins like Olark that enable a real-time conversation with visitors, or ask them to do surveys.
You can join forces with similar enterprises or marketing agencies to widen your reach. It turns out that one of the best decisions I made was seeking the services of a digital agency in Sydney. I realized that there are many aspects of digital marketing strategy I overlooked or deemed irrelevant. Digital space is saturated with a myriad of advertisements, and getting to the position where you benefit from earned media marketing is a tough challenge.
Lead the way
To lay the foundation for the marketing strategy, conduct a thorough market research and identify the most effective communication channels for your audience. Get in touch with potential customers and use their feedback to set the right course and do something beyond the norm. Observe everyone else, but try to be the opposite: unique, daring and innovative. In the information age, it is often the digital tools that allow us to take the lead role.
You may also like: How to Get Free SEO for Your Small Business
About the Author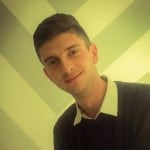 Marcus is an Australian IT support professional. He's running his own business, working with companies that outsource their IT maintenance. He often writes about technology, business and marketing and is a regular contributor on several sites.