Click here to get this post in PDF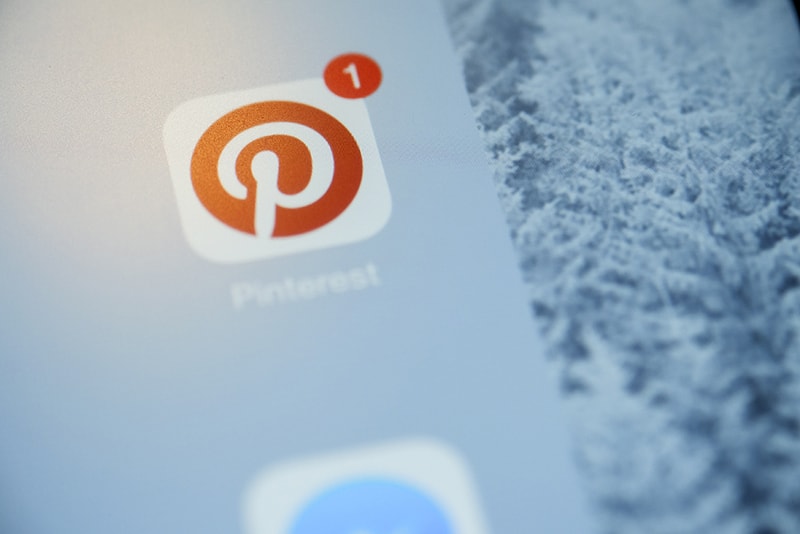 If you're looking for new strategies to market your business, you should give Pinterest some serious consideration.
Pinterest is often thought of as a recipe or fashion social media platform, but in reality, there are many savvy marketers who use Pinterest for a variety of niches and they are driving massive traffic to their websites.
Here are 14 tactics to get your business booming.
1. Research Your Target Audience
It's important to know if your target market is on Pinterest. Women are the dominant users on Pinterest, however, the male audience is quickly growing.
According to Pinterest, half of the new sign-ups are men.  Other interesting data from Pinterest; 40% more people are on Pinterest now than in 2017, 93% of Pinners use Pinterest to plan purchases, and 67% of Pinners say they discovered a new brand or product from Pinterest.
2. Create a Compelling Profile
Under the About You section of your profile, you should be specific about what you do and most importantly, how you help your target audience.
Use keywords that describe your niche so that Pinterest knows what your brand is all about.  This is important not just for optimizing your Pinterest profile, but also for any visitor who looks at your profile.
3. Name Your Boards with Keywords
Name your board with keywords that are related to your board topic.  This is where you can use long tail keywords. For example, if you're a digital marketing expert, one of your boards could be named YouTube Marketing Tips.
Think about what the user's search intent is – rather than trying to be cute with board names.
4. Have a Detailed Pin Description
When you add Pins to your boards, you can add a Pin description.  Here, you want to communicate what your pin is all about, and it's another opportunity to use your keywords.  You can use a few different keywords -broad and long tail keywords- this will help your pins to be found easier.
Make your description is natural and don't be spammy by stuffing keywords.
5. Design Your Pins for Success
Since the Pinterest platform is all about images, it's vital that your Pins are attractive. Make sure to use vibrant colors and high-quality images that are relevant to your niche.   Vertical Pins that have 2:3 ratios perform the best on Pinterest.
Curulate did a study of over 500,000 Pins and here are a few notable conclusions:
* Images with multiple dominant colors are pinned 3 times more than Pins with just one dominant color
* Images without human faces are repined 23 % more
* Red, orange and brown outperform other colors
* Pins with 50 % saturation perform the best
* Very light or dark Pins don't perform well
6. Use Text Overlay
Adding text overlay is a great way to add more detail to your Pins.  It helps to describe what your Pin is about, and why someone should click on your Pin.  You can use bold text with contrasting colors for more appealing and attractive-looking Pins.
7. Use a Call to Action
Add a call to action on your Pin so you give someone a reason to click on your Pin and take the desired action.  You can use words such as:  learn more, find out how, see why, read more, or discover.
8. Curate Content
Sharing other Pinner's Pins is important on Pinterest. This will help establish your brand as an authority in your niche.
Pinterest uses an algorithm, and if you're sharing other's high-quality content, this can help your profile to get more traction, impressions and clicks on your own Pins.
9. Save Time with Tailwind
Tailwind is a 3rd party application that will help you be more efficient and consistent on Pinterest by scheduling your Pins in advance.
It also has a smart scheduler feature that automatically schedules Pins you add based on your time zone and target audience so your Pins get the best exposure at the right time of day.
10. Create Infographics
Infographics get a ton of engagement on Pinterest. By creating nicely designed infographics, you will likely get many repins. This can help improve your overall rankings and visibility on Pinterest.
Visme and easel.ly are two amazing tools where you can create your infographics for a super reasonable cost.
11. Be Consistent
Like any other form of social media, it's important that you're consistent on Pinterest.  You should Pin at consistent times throughout the day.
Most Pinterest experts say to Pin at least 25 Pins per day with a mixture of your Pins and other Pins.
12. Learn From The Pros
You can learn a lot about how to correctly set up your boards by looking at other successful Pinterest Marketers.  See how many boards they have, how many Pins are on each of their boards, and the concentration of their Pins to other user's Pins.
Look at the wording of their board descriptions, and see how they're using keywords within their boards, Pins and profile.
13. Keep It Secret
You can set any board to "secret" in Pinterest.  This is a good idea to keep them secret until you have at least 30 Pins saved to your boards, otherwise, it will look like you have an empty board.  When logged into Pinterest, click on boards, go to the board you want to hide and simply click on the pencil icon and move the dial to secret.
14. Dig into Analytics
Digging into your Pinterest Analytics  will provide you with insight into your Pinning strategy, and what's working and what isn't.
Analytics will tell you which Pins are performing, how many Pins are being saved by users, how many clicks you're getting to your website, age of users, and the device used. Further data includes age, gender, location, and the most popular categories people are searching for.
Pinterest can be a great source of the traffic to your website.  With the right strategy, you can see some serious marketing benefits.
You may also like: Build business relationships and grow your business with LinkedIn