Click here to get this post in PDF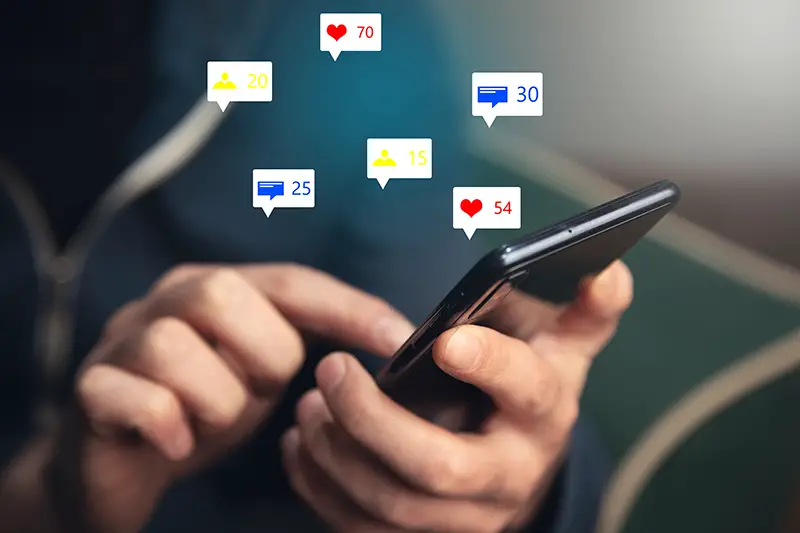 We earn commissions if you shop through the links on this page.
Is anybody out there?
As a small business, you might ask this question when starting out on a new Social Media platform such as Twitter, LinkedIn or Facebook.  You might feel as though you are talking to yourself.
Social Media is Social after all and you need people to engage with.  It is important to focus on attracting a quality network rather than getting obsessed with quantity.  Yes, you need an audience and the numbers can make a difference, but broadcasting to a thousand people you have collected through an automated process is unlikely to impact your business.
Building a community around you is not that difficult if you follow five basic rules.
Find interesting people first
Find people you know in real life for example, friends, people you meet networking, members of the club, customers and past colleagues.
Find people doing similar things to you.  You will have something in common to talk about, and without thinking about it, you will be using the right keywords for your business
Find local people even if your business isn't local.  It is far easier to meet people for a cup of coffee if they a short drive away, and you will have more in common.  If your business is local, they are far more likely to pop into your shop or attend a course or seminar if they don't have to travel far.
Find people who share the same interests as you and potential customers by using keywords in your search
Find people who are talking to people you know
Be Yourself
You can tell a lot about a person by what they talk about and how they interact with people.  If you automate Social Media, you will come across as having no personality.  People do business with people they know, like and trust.  The wonderful thing about Social Media is that it gives people a flavour of what you are like before they decide to use your services.  You are not going to appeal to everyone, but you will attract like-minded people to you.
Tip:  Make sure you have a professional-looking head and shoulders photograph of you on your profile and that your bio or profile is filled in fully.
Provide Good Content
Social Media platforms work best when you show that you are a helpful and interesting person who provides useful help to others.  It is great if you can create your own content e.g. blogging, photographs, infographics, videos, and podcasts. But remember: You don't have to create all the content yourself.  Sharing other people's interesting articles, you get associated with that information.  Curating good content is a useful skill.
Whenever you post an update, start with your audience in mind. Give them a reason to connect with you. What would make your update entertaining, educational, enriching or engaging?
Tip: When you read an article online that you find very useful, share it with your online community.  It only takes a few moments.
Engage and interact with people
How many friends do you think you would have if all you spoke about was yourself and you didn't talk to any of them? How do you get to know people better if you don't listen to their conversations and join in? Normal rules of engagement apply in Social Media.  Social Media allows you to build up strong relationships with people.  It is great for your online visibility and keeping you top of mind.
Lose the ego!  Forget about us and them.  Be seen as a connector and someone who cares about others.  If someone takes the time to comment on a post on your Facebook page, take the time to respond.  If someone follows you on Twitter, follow them back (unless you think they are going to spam you or are a bot!)  Connect people to each on LinkedIn.  Show that you are listening to what people are saying.  If someone writes an interesting blog post, leave a comment to show that you have read it.  Thank people who have shared your articles with their communities.
Be Consistent
To be part of a community you need to show up.  You don't need to spend hours on Social Media, you have a business to run, but you do need to start thinking of it as being part of your daily routine.  If someone asks you a question and you take a week to answer it, they are likely to find the answer somewhere else.  Little and often will pay you far higher dividends than bursts of activity followed by long periods of absence.  Start with one platform; get to know it and the people who use it.  Show up regularly and get involved.
If you find Social Media a chore, there a good chance that it's because you are not interacting enough.  People buy from people so show your human side and have some fun.
You may also like: Build business relationships and grow your business with LinkedIn
About the Author
Nicky Kriel is passionate about empowering, inspiring and educating company owners and managers to use Social Media to grow their businesses. She uses her background in corporate marketing to help companies integrate social media into their own marketing strategies. As a Master NLP Practitioner, communicating is her strength, teaching people to engage with the 'social' aspect of social networking; it's not all about tools and technology, but about people and relationships.
Based in Guildford, she works with businesses ranging from solopreneurs to multinationals, helping them build and develop relevant social media strategies. She offers bespoke in-house training and running many public courses on Twitter, Facebook and LinkedIn. As a self-confessed technophobe, jargon is minimal, with practical advice and guidance being the focus.
Nicky has published a book,  "How to Twitter for Business Success" with a series of further titles planned, and runs online courses and webinars on social media.
Born and raised in South Africa, Nicky made the UK her home and has lived in Surrey for over 20 years.
Image source: Shutterstock.com