Click here to get this post in PDF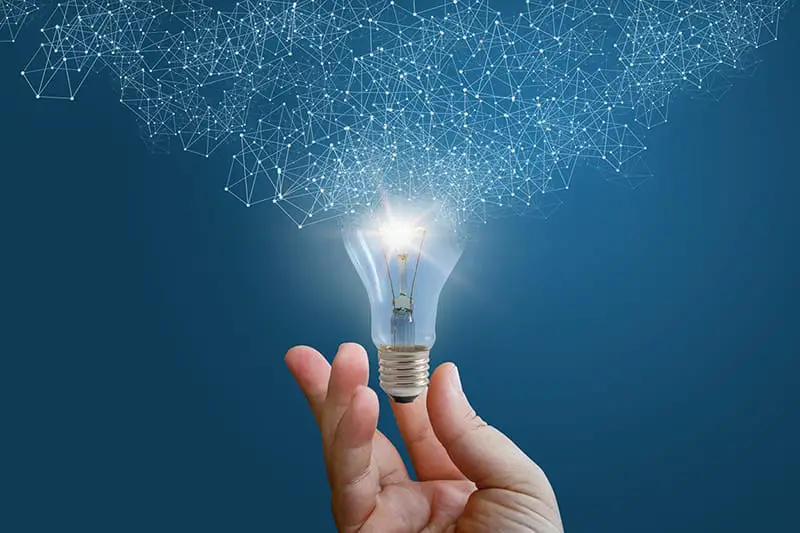 Are you looking to start your own business?
The road to entrepreneurship is paved with potholes. —Yes, you read that right. It's not easy to create something from thin air and see it through until the end.
But starting a simple business doesn't have to be as overwhelming as it seems.
Whether you're trying to break away from your 9-5, or just need a side business to quench that student loan debt by paying off or consolidating your loans with a company like Credible.com, the possibilities are endless.
Keep reading for 10 of the best business ideas to make money!
1. Start a Blog
I'm sure you've heard that one before, but blogs are a great way to generate money. Especially if you can write compelling stuff. There's no shortage of people who constantly search the internet for information. All you have to do is pick a niche and a web hosting site to start.
2. Become a Website Developer
There are plenty of start-up businesses who are in need of a website developing service. You can start by doing freelance work until you build a reputation and a portfolio. Don't know how to write code? Don't worry, there's plenty of free coding information out there.
3. Start a Pet Sitting Service
People love their pets. People also take vacations. If you love animals and have the capacity to house a few dogs and cats, offering a boarding service is a great idea. It's much more personable than boarding kennels.
4. Become a Photographer
I know what you're thinking —another photographer is just what the world needs. But if you have the skills and equipment, why not? There's always an event in need of a photographer and you can market yourself easily through social media.
5. Become an Instructor of Some Sort
Is there something you're good at, like Yoga, playing an instrument or math? —why not build a business around it? If you already have the materials, then being an instructor is the best business to start with little money!
6. Sell on Etsy
Calling all artists, craftsman, and artisans! Etsy is a great platform to start selling your handmade products. Once you gain a market audience, you can create your own online shop. Also, you can sell custom printed clothing on Etsy, which is highly demanded now. For a successful business the first thing you need is a reliable printing partner. A reliable business partner will share your passion and ambition, challenge you, and bring in new skills and ideas.     
7. Become a Translator
Know another language? Great, put it to use! You can offer your services to businesses who need documents or conversations translated. Translation can serve as a very lucrative side business or your new full-time job.
8. Be an Influencer on Social Media
Instagram isn't just for skinny girls who sell tea. Whatever you're into, you can advocate it through social media. Once you gain a certain amount of followers, businesses will notice and they will pay you to promote their products and services.
9. Start a Catering Business
If you love to cook, a home catering business might be perfect for you. It's a perfect side business for weekends with plenty of potential to grow into your new full-time gig. After all, everyone loves to eat!
10. Create an Interactive Event
Forget about the circus. It's all about haunted houses and murder mystery tours. Everyone appreciates an alternative to nights of binge drinking. Create an interactive event like an escape room where people will pay to play.
The Simple Business Possibilities Are Endless
There is no limit to what you can dream up and turn into a simple business.
If you're looking for more insight from the brains of experienced and successful business owners, come and check out our bi-monthly publication.
You're sure to find inspiration!
You may also like: Ways to Make Extra Money Even If You Do Have a Regular Job