Click here to get this post in PDF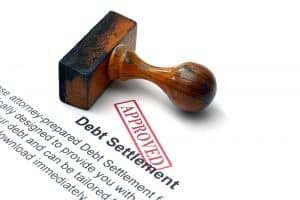 A healthy cash flow is essential for any business – timely invoicing and polite reminders aren't always enough to ensure your customers pay for your goods or services, which can have a severe impact on your business.
It takes time to chase up late payments, often to be ignored, or to be fed unoriginal excuses like "my dog ate your invoice!"
There comes a point when you need to consider a more formal approach to receive what you are rightly owed. It can be a daunting time, particularly if you feel legal action is the only step available. Thankfully there is a range of other options available before you have to dive in and take a customer to court.
For starters, you can take legal action yourself, seek the help of a debt recovery service, or in the toughest of cases, call on the services of a solicitor.
To build a solid case, it's fundamental you have a copy of the terms and conditions or contract agreed between the parties and copies of all communications and invoices, and if applicable, proof of delivery. It's hard to prove a debt is owed without these being in place.
Often the first port of call is to look at making a claim yourself; this can be a straightforward and inexpensive process for recovering one off debts using the Money Online Claim service from HM Courts & Tribunals Service. There is a court fee to pay; this is based on the amount you are trying to recover. If you are unsure of the process or have difficulty with the forms, a solicitor or debt collection service will be able to help, or there is plenty of advice on the website itself.
The downside to approaching the recovery of debt yourself is time. It takes time to gather the information, time to fill in the claims forms, and time to deal with any administration that follows from the court. This can be a burden when it takes you away from your core business activities and stops you earning money elsewhere while it is resolved.
If time is of the essence, another option is to use a debt recovery service to handle the claim, paperwork and legal process on your behalf. Often, a "letter before action" is enough to sort the issue, if not, these services have the expertise to take the claim to a natural conclusion, even if that does mean court. The costs of these services vary greatly, so it is important to research – the Credit Services Association is a good place to start. Some debt recovery services offer a no win no fee approach, but success fees can be high; others have fixed fees with a "letter before claim" being sent for under £5.
Finally, and as a last resort, there are a few legal approaches that can be adopted to recover the money you are owed. If the debt is undisputed, in many cases a letter from a lawyer is enough to make a business pay what is owed. The solicitor will highlight critical areas of the Late Payment of Commercial Debts Act including the statutory late payment charge and the interest that will be added to the debt.
In some situations, there is a simple reason a person or business has not paid: they simply do not have the money to do so. There are still options available, where for example, the customer owes more than £750, then you can begin insolvency proceedings. An individual or business can be made bankrupt, and their assets will be sold to pay any debts.  In instances where a business or individual has no or limited assets, it may not be enough to cover the debt. In these cases, it is wise to weigh up the costs of chasing the debt against the likely outcome of the case. You may end up further out of pocket if you have paid court and legal fees.  Again, often the threat of insolvency is enough to make a business pay what is owed. If not, it will be down to a judge to decide if there is a genuine reason why you are not owed the money.
The most important thing when chasing any debt, regardless of the route you take, is to remain professional and calm at all times, don't let emotion get in the way of the facts. Don't feel bad about chasing a debt; it is a contractual agreement dispute, nothing more.
You may also like: 10 Simple Business Ideas You Can Use to Start Making Money Fast!
About the Author
Hazel Wells is a Debt Recovery Specialist at Wright Hassall.